Lindsie Chrisley Replies to Dad Todd Chrisley After He Reacted to Her Divorce – Check Out Candid Messages
Lindsie Chrisley's announcement of her divorce from her husband Will Campbell came to most fans as a shock, but her father, Todd, left a sweet message for her on Instagram.
Lindsie Chrisley has been estranged from her famous father, Todd, but that has not stopped the reality show star from being interested in his daughter's life or supporting her when she needs it the most.
Last week, Lindsie announced she was splitting from her long-time husband Will Campbell, leading to a series of comments from her fans, including her dad Todd, who reached out to her.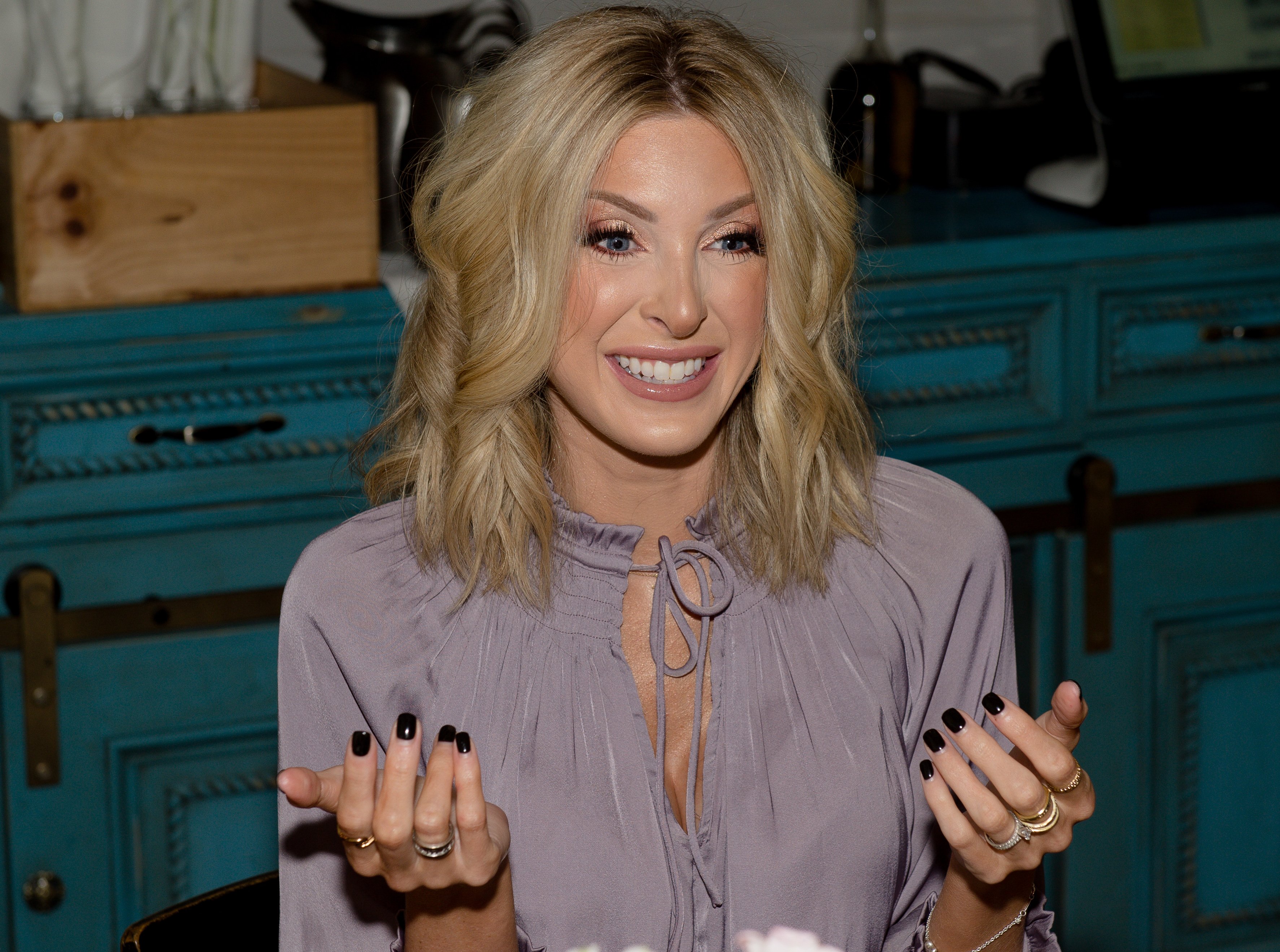 TODD'S MESSAGE
Shortly after the divorce became a piece of public news, Todd took to his Instagram to wish his eldest child nothing but the best as she begins a new phase of her life with her son Jackson.
The real estate mogul is known for being there for his children despite their many ups and downs. Todd and his eldest kids Lindsie and Kyle have not seen eye to eye on several matters and have been involved in some public battles, but the 52-year-old has nothing but love for them.
The "Chrisley Knows Best" star had earlier revealed on a recent episode of the Chrisley Confessions podcast, where he admitted that he had learned of the divorce and was asked to comment on it.
Todd noted that he respects the privacy of his eldest kids with whom he is hoping for a stronger relationship and was careful not to comment to avoid being misinterpreted. He said he was only going to comment on his own terms.
In his early days, Todd experienced a divorce which he said he never wished on any of his kids. However, he went on to praise Campbell for being a good provider to Lindsie and Jackson.
His latest Instagram post showed he was willing to speak to his daughter in his own words publicly. In a lengthy caption, Todd affirmed his love for his little girl, sweetly adding that there was nothing that could have been done to make him love her less.
Todd wrote his message as a letter from both God and himself. He wrote, "I'm here. I love you. Whatever is going on in your life right now, I see it... I will protect you from anything and anyone who tries's to harm you or your reputation. I am stronger than depression and anxiety."
On a recent episode of her podcast, "Coffee Convos," the 31-year-old acknowledged that she had heard of the message Todd, who blocked her on social media, wrote in her support.
Lindsie admitted that she had been confused over the next step to take in her relationship with her estranged father. Also, she added that she was disturbed that something that personal was shared on social media when he could have easily reached out on her number. She said,
"truly was shocked when I saw something so personal shared as we do have each other's numbers."
The mother of one noted that she has not been in direct contact with her father, but their legal teams have communicated, and she expects to have their attorneys relate more in the coming weeks.
TODD AND LINDSIE
Things took a turn for the worse in 2019 after Todd accused Lindsie, who was still married to Campbell, of having an affair with Robby Hayes and Josh Murray.
He insisted that Lindise acted as a whistleblower to the authorities and tried to leak information about his finances to the authorities.
LINDSIE AND CAMPBELL
Lindsie and Campbell were married for almost a decade. The former couple shares their son Jackson but were unable to continue their union after several attempts to go their separate paths.
Fans are hoping the former lovebirds can co-parent their son together and also repair broken relationships, especially between Lindsie and her family.