Mother Criticizes the Clothes Her Daughter Receives as Gifts, Gets Tons of Comments
A young mom on TikTok went viral after comparing the clothes she bought for her daughter with those given as presents. Some users called her "ungrateful."
A TikTok user, who goes by the name @justjacythings, recently shared a supposedly hilarious video that was met with a diverse set of comments from other social media users.
New moms are usually excited to dress their newborn baby and buy several clothes for their infant. Similarly, people give clothes to newborns and sometimes have a different taste from that of the moms.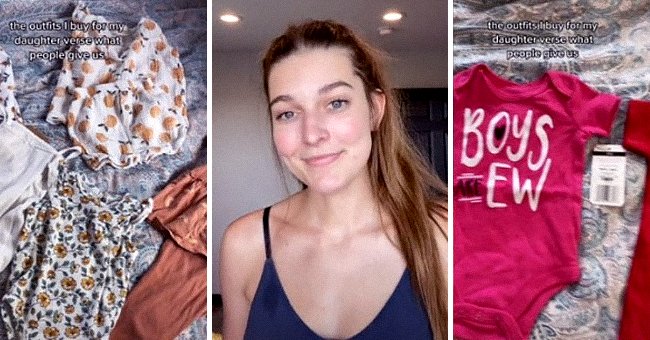 Such was the case for Jacy, a mom to a baby girl who went on TikTok to share a video highlighting the difference between clothes she bought for her kid and those others gifted.
The clip began with dainty floral, neutral-colored, and linen clothing pieces laid on a bed, which Jacy purchased herself. 
The next few seconds showed bright clothing given by others to her daughter with statements written in front, such as "Boys are ew" and "I put oops in poops."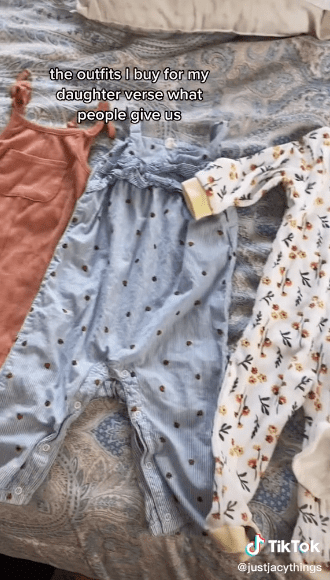 The video was edited with the remix "September on Crack" playing in the background, supposedly to add humor. She also captioned the post:
"Does this happen to yall [sic] too? Don't get me wrong I am thankful!"
However, not everyone found the video funny and even called the doting mom out for being ungrateful. "Maybe stop having babies just to use as Instagram props. When did we stop dressing kids like little kids," one comment read.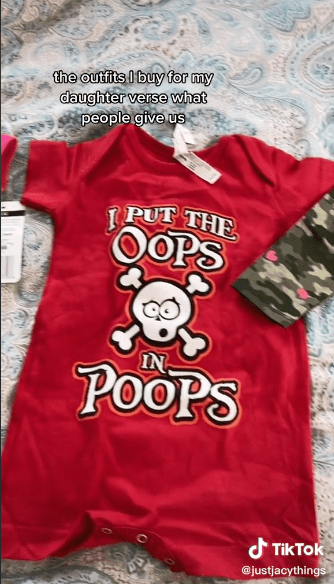 Another user claimed it would have been embarrassing for someone to see what they gave in Jacy's pile of clothes in the video. A TikTok user agreed and said:
"I'll never not think this is ungrateful. If someone put time, money, and thought into a gift for your child you shouldn't go online and publicly bash."
"Give them to someone grateful for donations. Y'all care more about aesthetic than kindness [sic]," another upset social media user wrote.
Meanwhile, several people gave Jacy support, including one who said the mom didn't "have to be grateful for things you don't feel grateful for." Another user said:
"You dress that sweet baby however you want! Soon she's going to be 13 and won't be caught dead in anything you pick out."
TikTok users also understood where Jacy came from, believing she was a first-time mom who was excited to dress her kid. "Tell [me] you're on your first child without telling me you're on your first child," one comment read.

Another mom on TikTok recently went viral for sharing a hack many mothers can use while at the beach with their kids. The mom-of-three showed as she applied sunblock on her little girl's face with a makeup brush.