Savannah Chrisley Gush over Brother Grayson Chrisley & Niece Chloe Chrisley for Looking So Grown Up in Rare Pic
Savannah Chrisley effortlessly dishes out some big sis love as she shared a sweet post and gushed on her baby brother, Grayson, and niece, Chloe, for looking so grown in a never-before-seen image.
Like every American TV show, the "Chrisley Knows Best" family reality drama has its audience. They follow the stories of their lifestyle, including happy family moments, fights, and the not-so-cool experiences of the Chrisley clan.
This pattern continues via their social media handle, where each family member—Todd, Julie, Chase, Savannah, Grayson, Chloe, and Nanny Faye, reveals more intricate details about themselves. Whether onscreen or online, there is a wide range of audiences waiting to engage with them.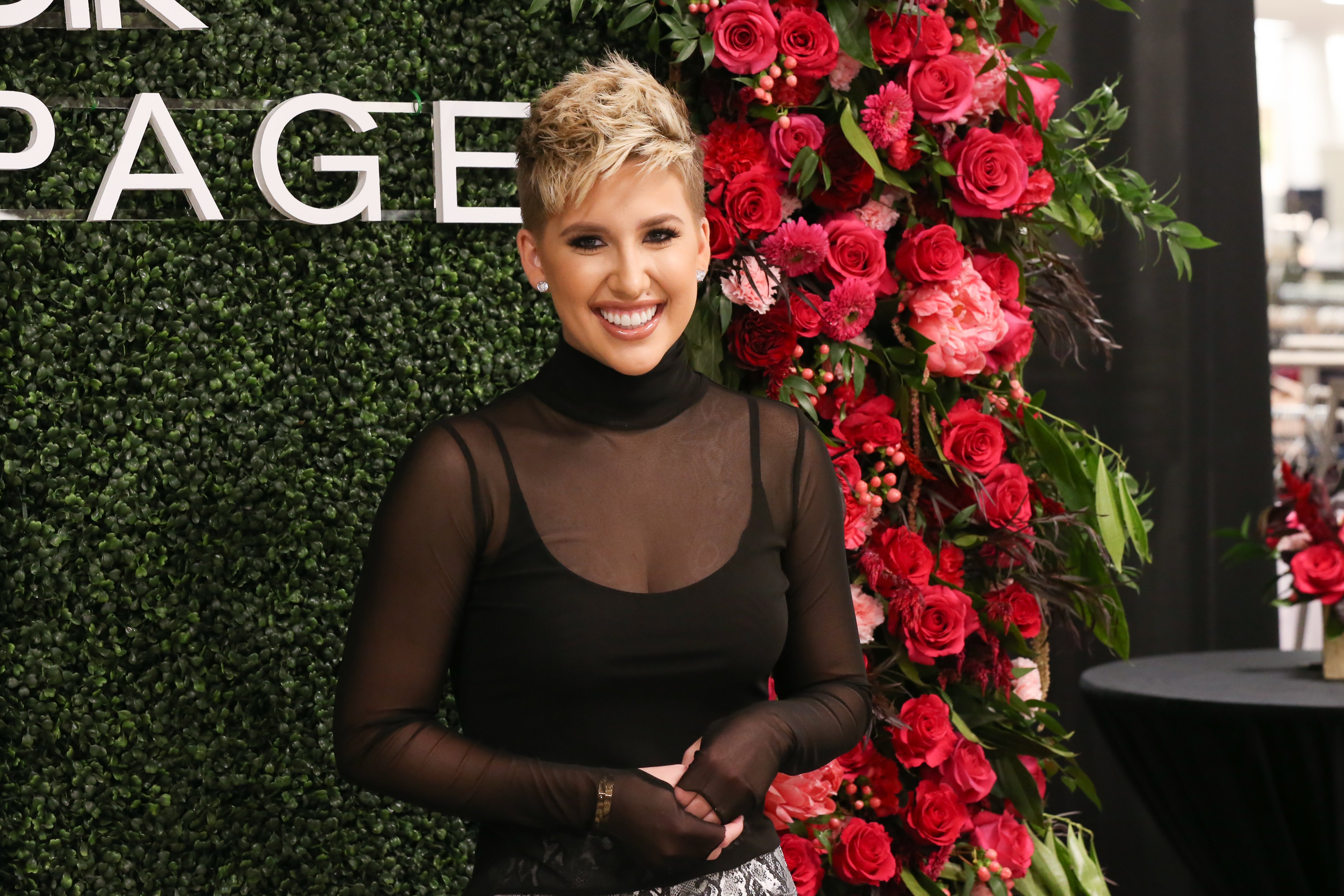 Recently, Savannah Chrisley, the youngest daughter of Todd Chrisley, showcased her love for her younger ones via an upload. She shared a photo of her brother Grayson and niece Chloe in each other's embrace as they locked eyes while posing in a room.
The pair were dressed casually; Grayson rocked a peach top that matched his blue shorts and camouflaged cap, and the little princess decked in an emoji-designed top on a black mini-skirt.
Savannah added a touching message via the caption, referencing kids as the "best gift," from God. She also poured out her appreciation to Him concerning her younger ones. The accompanying words were:
"Dear God, I thank You for the gift of these children, these lives to share, these minds to help mold, these bodies to nurture, and these spirits to enrich."
Grayson's sister asked God for the ability not to betray their trust but to positively impact their lives. She asked for the gifts of grace and love to guide her younger ones and nourish them for their journey ahead.
Many fans were in awe of how tall and grown the kids looked. Commenters agreed that time went by fast and that they are cute siblings.
WHO IS GRAYSON CHRISLEY?
Grayson is a 15-year-old, tall, and handsome-looking chap who is the last child on the row as far as the Chrisley clan is concerned. He featured as the baby of the house for a long time until his niece, Chloe, joined the gang.
Chloe became a part of the family, and the new baby after her grandparents gained full custody of the charming princess. However, the Chrisleys have more than enough love to go around, and neither of them feels left out; while the teen is his dad's favorite, Chloe is their favorite grandchild.
Still, Todd does not mince words when speaking about his son, dubbed as the favorite child. In an episode in Season 8, after the family's patriarch discovered that his lastborn sneaked out to attend a party, he punished him. Still, he later told fans that Grayson is the love of his life and a boy with a great personality.
The youngest Chrisley sibling also has an interesting personality that makes him fun to watch. Apart from his family's shows, he has featured on "Big Star Little Star," "Steve Harvey Show," "The Real," and "Sharknado 4: The 4th Awakens."
WHO IS CHLOE CHRISLEY?
She is the only granddaughter  and first grandchild of the Chrisleys. Her dad is Kyle, and her mom is Amber Johnson, an African-American; this makes her a biracial kid.
Despite her color difference, the family embraced her into the fold wholeheartedly. In addition, they often enlighten and fire back at people who troll them, using racist comments.
Her dad is currently engaged to a lover named Ashleigh Nelson. Nelson has kids of her own and plans on expanding the numbers with her fiancè, which will automatically increase the number of grandkids for Todd.
Chloe, now 8, began appearing and living with her grandparents a few years ago, following her parents' incapability. Her father struggled with drug abuse and bipolar disorder. While her mother is famous for breaking the law, she was charged with Medicaid fraud.
GRAYSON'S BOND WITH HIS FAMILY
It would not be surprising that Todd's favorite child has an admirable connection with him. While he may be spoiled and gets away with everything, Grayson loves his parents and does not mind hanging around them.
His sister, Savannah, also takes a special place in his heart as the only sibling featured on his Instagram account. More than once, the teenager has confessed his love for his sister publicly and even referred to her as his best buddy.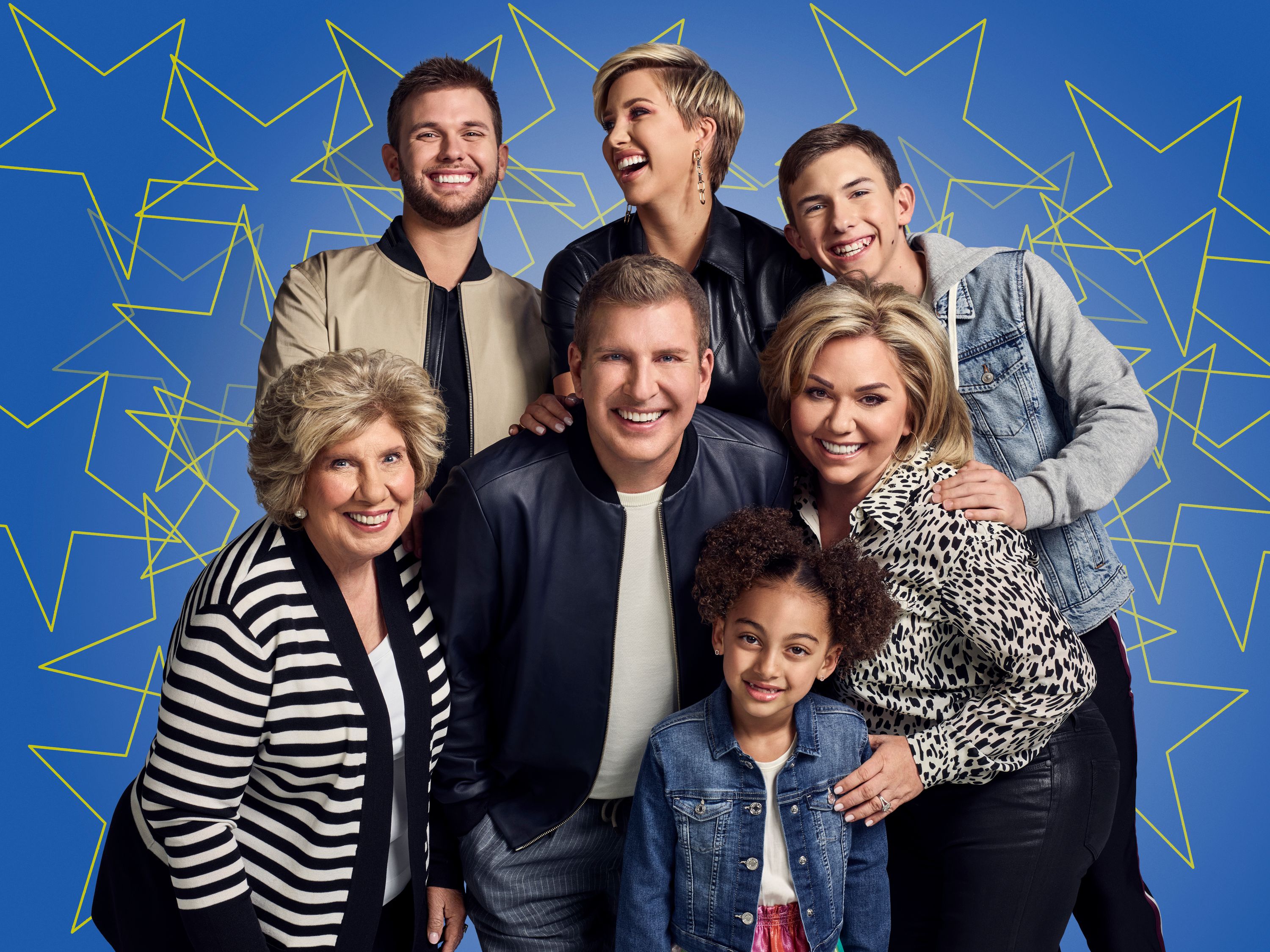 ALL ABOUT "CHRISLEY KNOWS BEST" S9
The show is set to resume another season in a week and is packed with thrilling actions from everyone. Todd and his wife Julie will live with his mom, Nanny Faye, to surf for a new home.
Grayson will learn how to drive and bond more with his brother, Chase, as the pair would discuss some dating advice. Savannah and Chloe are not left out; they will also appear on the show, giving fans a fulfilled experience to watch the next phase of their lives!