Mikhail Baryshnikov and Jessica Lange Didn't Plan Their Daughter's Birth — Meet His 4 Kids
Renowned ballet dancer Mikhail Baryshnikov and the "King Kong" star Jessica Lange share a daughter they did not plan to have. The child grew up to follow in her parents' footsteps.
Mikhail Baryshnikov and Jessica Lange and did not plan their daughter Aleksandra affectionately known as Shura. The pair first met back in 1977 had dated for four years before becoming parents.
However, they kept their relationship low-key after Lange moved on from director Bob Fosse. The former couple barely appeared together in public.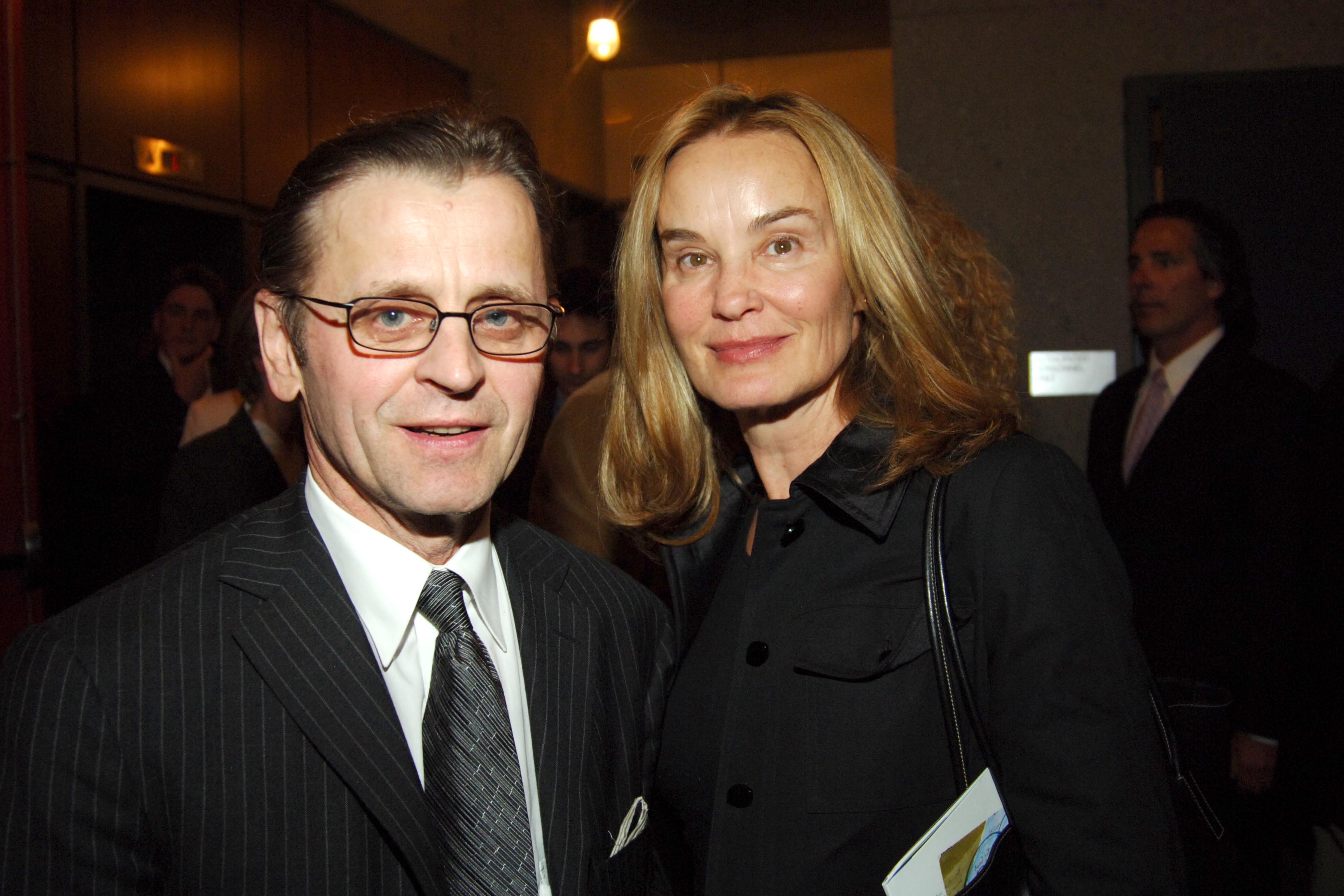 They eventually welcomed their daughter Shura in March 1981. With an unplanned pregnancy, Lange decided to keep the baby.
At the time, the actress said she did not want to base her life on her career only and wanted to create a balance which is why she chose to have the baby:
"I didn't want to make my life exclusively this career. I wanted some balance, which is why I decided to have the baby."
After giving birth to Shura, Mikhail hopped on a plane from ABT engagement in Buffalo to check on the newborn who weighed in at eight pounds and the new mom.
Shortly after, Lange moved in with the Russian American dancer, and of having their child, the "Tootsie" star said she has no regrets giving birth to her daughter.
The now 72-year-old found happiness in her child and discovered "some heavy bonding that never existed before." With that said, she did not want to spend more time away from her little girl.
That included hiring a nanny to help out with her busy schedule as she worked with an acting coach 10 hours a week. When filming a movie, she would take her bundle of joy along with her.
Lange did not want her child to have an "orthodox" childhood. She explained that she did not want to leave her baby for 14 hours "because the most important thing is that she's around people who love her."
Today, Shura is an independent woman who took after her parent's artistic talents and pursued a career as a performer, more specifically after her dad. She is a dancer, a choreographer, and an actress.
The 40-year-old also co-founded several dance projects, including Doppelganger Dance Collective, a Providence-based dance company.
She spent much of her childhood dancing as she took up classical ballet lessons when she was 13 years old and was described by her teacher Heidi Henderson as a "renegade-type human being."
Shura made her mom a grandmother as she welcomed two daughters Adah and Ilse. The youngsters, now teenagers, once asked Lange to share her life story at their girls' group in August 2019.
They caught their grandmother off guard by their request, who in turn admitted did not know what to say to them. However, Lange realized the message she wanted to share with her granddaughters and their friends. She told them not to limit their abilities and reach for their dreams.
One other person who did not allow the restriction of her parents to get to her and forged her own path is Shura's half-sister, Anna Baryshnikov. The 29-year-old is an actress with over 40k Instagram followers. "Pairs well with sour cream," she wrote on her bio.
From a young age, the "Dickinson" star always knew that she wanted to pursue an acting career, but her parents (Lisa Rinehart and Mikhail) advised her to wait until she was 18 years old. The former couple also shares a son Peter and another daughter Sofia-Luisa.
Anna shared how desperately she wanted to work as a kid, but her famed parents disagreed, so she managed to convince them to at least start at age sixteen to audition for things.
She took an acting class and soon after bagged several commercial gigs and made her way to Northwestern University, where she studied theater.
Today, Anna stars in one of Apple's TV+ series "Dickinson" and plays Lavinia Dickinson, the younger, boy-crazy sister of Massachusetts-born poet Emily Dickinson.
As Anna decided to follow her passion, so did her brother, Peter. Although the now-32-year-old had a brief interest in dance when he was a child, he instead pursued a career in photography.
Peter first encountered the field when he was still in high school, "fooling around in photography class," at Fieldston. While he took a different approach than his siblings and his dad, Peter said his father has always been interested in the abstract while he is more intrigued by the content.
Mikhail is a decorated preeminent male classical dancer and a dance director. The 73-year-old is deemed one of the greatest ballet dancers of the 20th century.
A national treasure in his home country, Mikhail is an experienced and respected ballet dancer in the Soviet Union who dominated during the 1960s.
He eventually defected from the Soviet Union to Canada in 1974 before relocating to the United States while hoping to express himself creatively there. 
His technique transcended any cultural barriers he experienced though immigrating as Americans loved his precision and grace as a dancer just as the Soviets did. He then went on to work with American Ballet Theatre until 1978 before becoming its artistic director in the 80s.