John Amos' 2 Kids & Granddaughter Bear Strong Resemblance to Him in Never-Seen-before Family Photos
John Amos captivated the hearts of fans when he was featured in the movie "Good Times." The actor is also a proper family man, and posts on his daughter's Instagram story showed off their fantastic relationship. Let's take a look! 
John Amos is a talented American actor famous for his role as James Evans Sr. in the sitcom "Good Times." Several years after the film's premiere in 1974, John appeared in a re-staging of the original series and played the role of Alderman Fred Davies.
John has also featured in other movies, including "Roots" and CBS's "The Mary Tyler Moore Show." Outside of his successful career in the movie industry, he is also a doting father to two children—K.C Amos and Shanon Amos, and a grandfather to Quiera Noelle.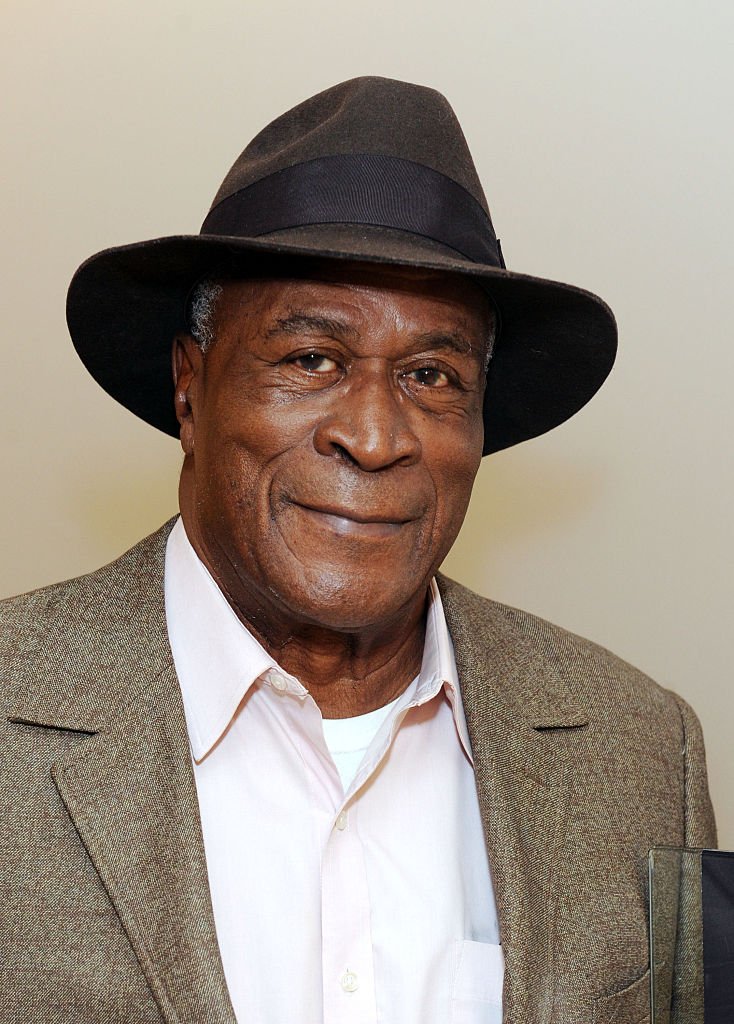 PHOTOS OF JOHN AMOS' FAMILY 
Recently, Shanon took to her Instagram story to share throwback pictures that captured some unforgettable family moments, including images of her daughter Quiera, which showed the striking resemblance they shared with John. 
In the first throwback picture, Shannon was the carbon copy of her father as she posed beside her dad in a multi-colored dress. The raving beauty rocked full afro and placed her right hand on a table, leaning over.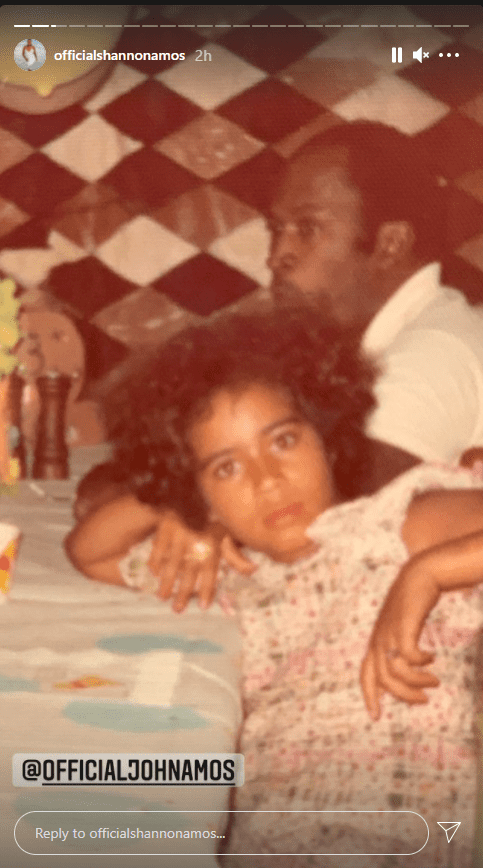 John sat adjacent to the young Shannon, clad in a white short-sleeved T-shirt. The second snapshot was a never seen before family picture, which featured Shannon, K.C, their mother, and grandmother.
The quartet beamed with joy while dressed in winter coats and different colors of head warmers. The beautiful family posed in the snow, standing in front of a snowman.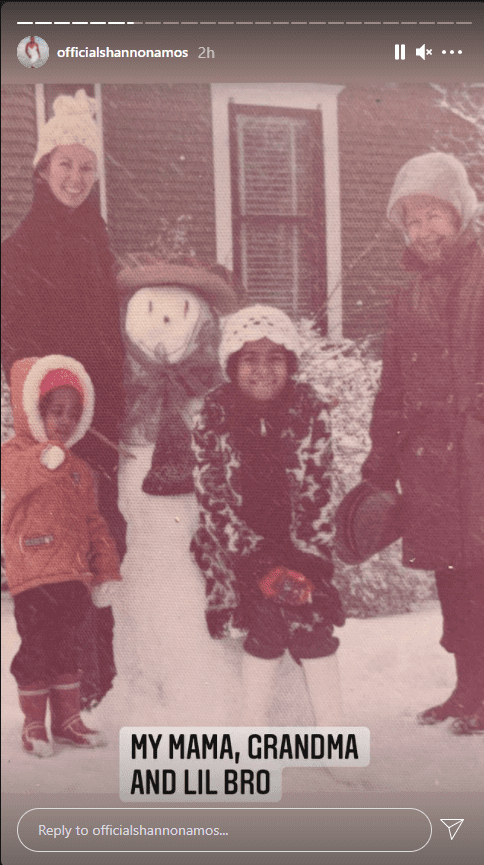 In the third snapshot, Shannon was all grown up, looking stunning in a black outfit and standing side by side with her friends at an event. Shannon shared her gift of motherhood with her fans in the fourth snapshot.
In the photo, Shannon wore a white outfit, flaunting her full curly hair and accessorized with beautiful earrings. The proud mom looked down on her stomach, showing off her baby bump.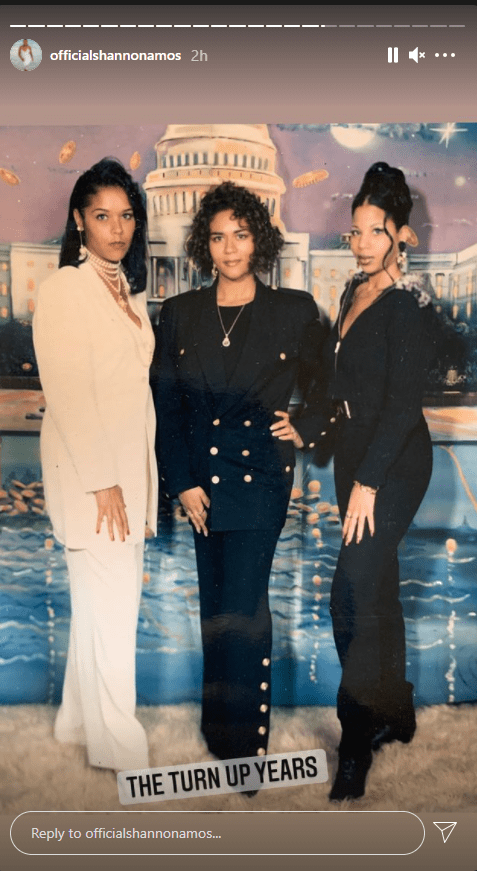 Another picture shared showcased Shannon bonding with her little daughter. In the picture, the raving beauty wore a red top, sported light makeup, and cradled Quiera. The adorable child was dressed in a turquoise outfit and wore a multi-colored headband.
In the last photo, Quiera appeared topless and had her attention fixed on the book she was reading. The adorable tot had her full hair in weaves and packed with a colorful hair accessory.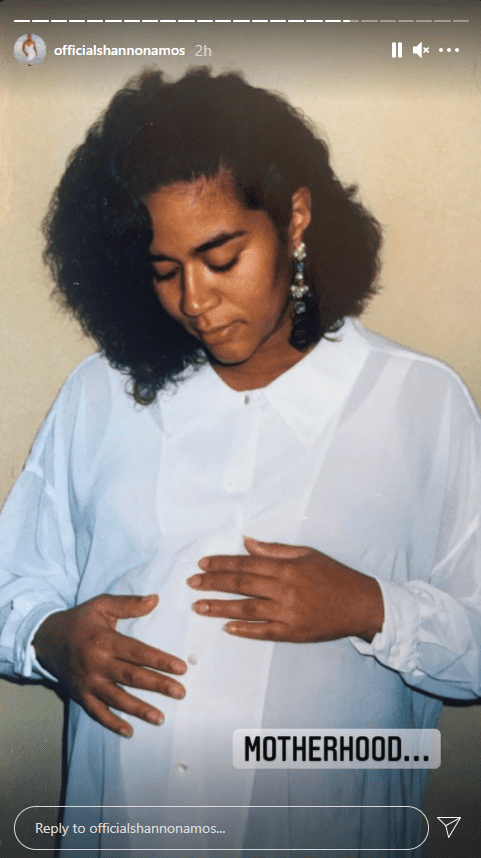 WHO IS SHANNON AMOS?
Born in New Jersey, USA, Shannon is born to star dad John Amos and artistic mom Noel Mickelson. She is of mixed breed, as her dad is of Ghanaian ancestry, and her mom, a descendant of Eastern Europe.
Just like her father, Shannon was involved in the movie industry. Even though she never appeared on screens, she witnessed the production of notable films like "Good Times" and "Coming To America."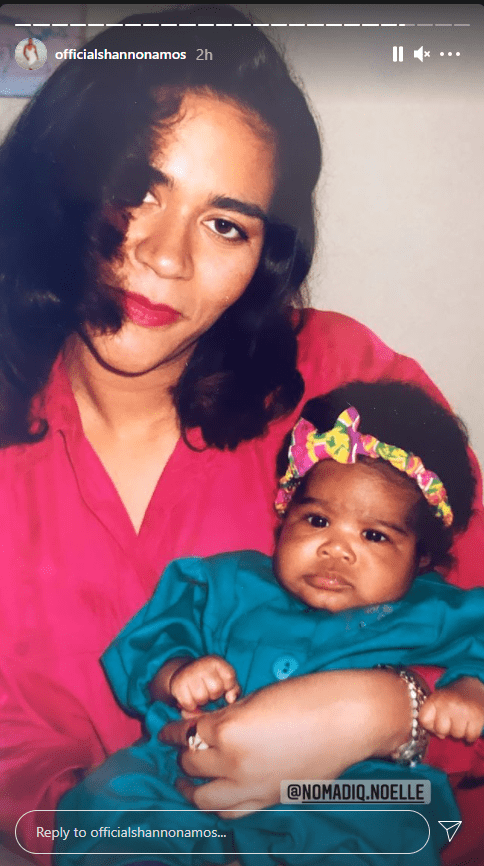 While John secured roles in movies, he made sure his daughter tagged along, taking her to meetings with managers, agents, and attorneys. John always instructed his daughter to listen to him and encouraged her to take an interest in the business side of Hollywood.
Shannon always dreamed of being a producer and worked towards it, securing a job as an intern and working with director Spike Lee on his movie, "Mo Better Blues."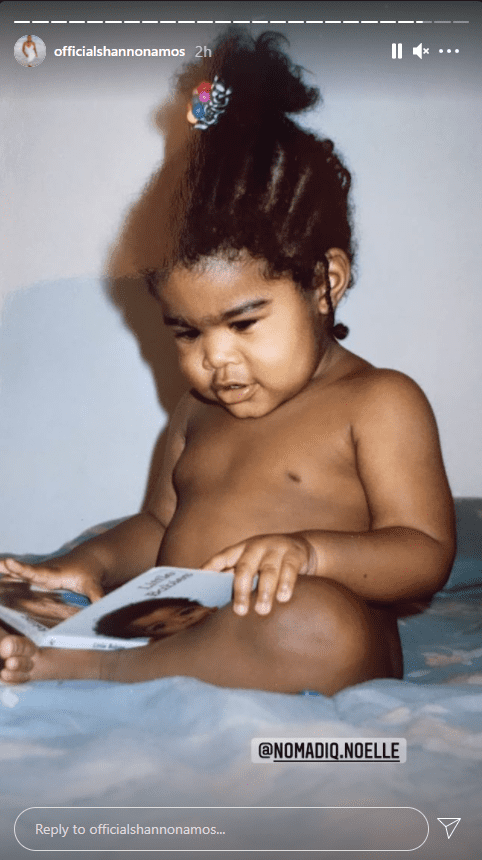 Over time, Shannon achieved a lot of success, including producing music videos for several famous R&B and Hip Hop artists. She is also a travel blogger and a social media influencer.
Currently, she lives in Los Angeles with her husband and daughter and is focused on connecting brands, talent, music, product, and content owners. On the other hand, her brother, K.C, is fully involved in the movie industry as a filmmaker.