Ice T's Wife Coco & Daughter Chanel Look Like Twins in Matching Striped Swimsuits in Photos
Actress and model Coco Austin and her mini-me daughter, Chanel, appeared twins in matching colorful swimsuits in their recent pictures. Scroll down to see the duo's adorable snaps. 
Actress and model Coco Austin has been married to rapper and actor Ice-T for sixteen years, making their long-term relationship a rare union in the entertainment industry. Both used to star in reality shows such as "Ice Loves Coco" and "Ice & Coco."
Besides adoring the couple's boundless love, fans also admire the duo for being devoted parents to their five-year-old daughter, Chanel Nicole Marrow.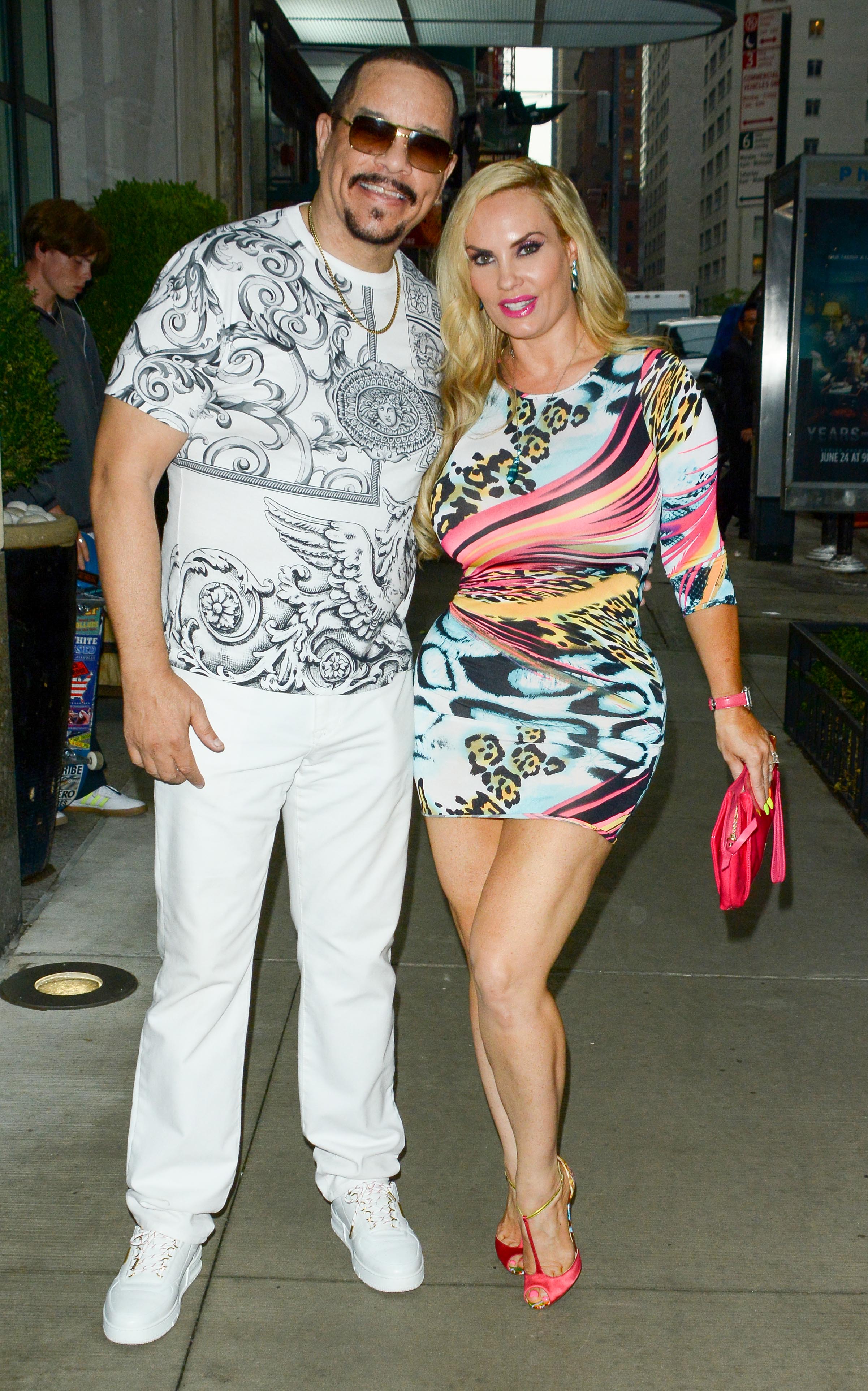 The couple's daughter charmed many fans, who reacted with awe. Recently, Chanel captivated them again with her mom beside her. In the four photos uploaded on Instagram, the caption read:
"2 peas in a pod. ❤🧡💛💚💙💜"
The delightful photos showed Austin and her little daughter dressed in matching swimsuits with colorful vertical stripes. Chanel wore a cute one-piece swimsuit with small ruffle designs on both shoulders.
Austin donned a stunning two-piece bikini. The striking bikini top emphasized the flawless mom's ample bosom, while the high-waisted bottoms highlighted the fantastic curves of her thighs and hips. 
The mother-daughter duo seems to be enjoying their stay in Disney's Contemporary Resort amid the pandemic. The first snap showed the due posing by the poolside while holding hands. 
Chanel smiled at the camera as her 42-year-old mom pouted her lips. They pointed both of their right toes on the ground. Both sported sunglasses with their hair both tied up in a bun.
After showing different expressions, Austin and Chanel pouted together in the second photo. The former web model sat on the ground with her right arm stretched at the back. 
Several critics took issue with Austin's continuous breastfeeding of Chanel, who will turn 6 in November. 
Unbothered by the sun's heat, Chanel adorably sat on top of her mother's lap. The little girl gave fans another glimpse of her modeling chops in the third picture as she donned her mom's stylish glasses. 
"This little girl is truly adorable," a fan commented. Chanel and her beautiful mother snapped a selfie for their fourth photo, leaving several of their followers gushing.
Avid followers left heartwarming remarks while others noted the sweet pair's cute matching outfits. Besides raving about her gorgeous looks, fans admired Austin for being a good mother.
"Such love and such a beautiful bond!" another fan exclaimed. The mother-daughter duo loves to pull off twinning looks through their outfits, from matching coral bikinis in May to red swimsuits during the fourth of July. 
Austin and the 63-year-old rapper welcomed their daughter in 2015. As they do everything to raise their daughter well, some social media users continue to question the couple's parenting abilities. 
Several critics took issue with Austin's continuous breastfeeding of Chanel, who will turn 6 in November. The "Think Like a Man Too" actress alum described it as her bonding moment for her and her daughter. 
Ice-T defended his wife and clapped back at critics, saying they should not worry about Austin breastfeeding her own daughter. His wife previously clarified that Chanel eats real food, but she nurses her for "comfort."
Like any father, Ice-T has been very protective of his wife and his look-alike daughter. In a recent interview, the acclaimed rapper revealed that the pandemic allowed him to spend more quality time with his family.
Aside from his bond with his wife, whom he married in 2005, the "New Jack City" actor shared that he could spend quality time with his daughter. "I've gotten to be home more than ever. It's great for all of us," he said.