Ice T's Daughter Chanel Is Dad's Spitting Image while Posing Adorably with 4 Dogs in Photoshoot
Ice-T's daughter Chanel has won many hearts with her photos shared on social media. Her eerie resemblance to her famous father was apparent while posing with four dogs.
There's no denying that seeing Ice-T with his five-year-old daughter, Chanel, will have everyone scratching their heads. The little girl looks remarkably like her dad, and the internet is having a field day with it.
Their similarity was first noted when Ice-T's wife, Coco Austin, posted pictures of herself and Chanel on her social media accounts. They hung out backstage at "RockFest," a concert featuring Ice-T's band BodyCount.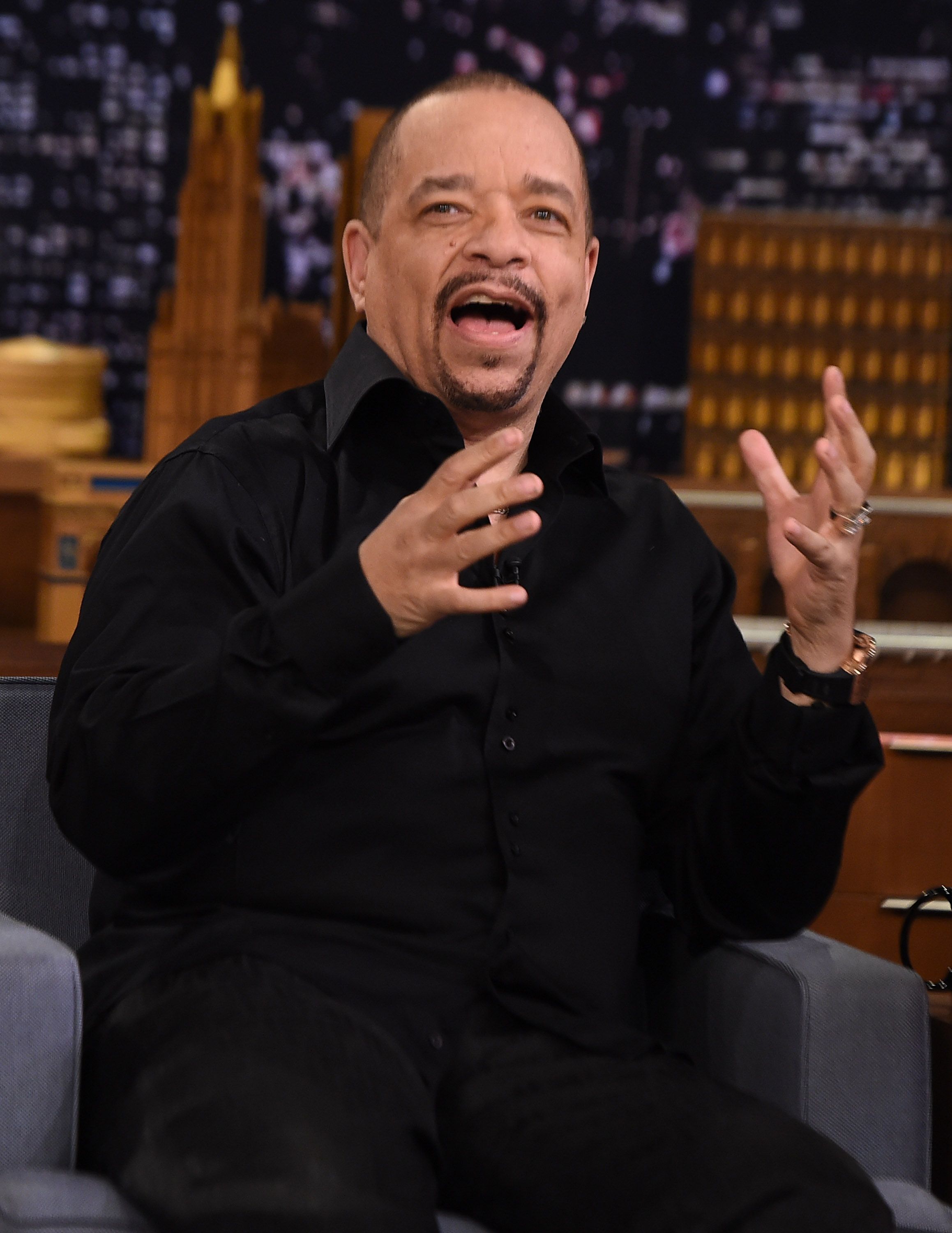 VERIFYING THE POINT
Meanwhile, on July 24, Chanel once again proved that she's the spitting image of her dad when she shared cute pictures of herself on Instagram. In the photos, she is seen posing with her four huge Pitbulls.
Chanel looked sweet in her dress, topped with a white flower headband. She smiled and was cheerful as she posed for the camera. The little girl, in particular, had identical dimples to her renowned father. 
SOCIAL MEDIA RESPONSES
"Aren't we cute? Love all my doggies #icefamily," the caption for the series of photos read. As of this writing, the post has accumulated more than 18,000 likes on the video and image-sharing social networking site.
Ice-T and Austin welcomed Chanel into the world in 2015, and she is their sole child.
The pictures were also greeted by a flurry of comments from loyal fans. One person wrote, "Yes indeed, Sweetheart, you and the fur siblings are the cutest [sic]." Another added that perfection is possible.
Someone else commented that Chanel is very much like her dad and that they are both incredible. The fan added she wasn't stealing Chanel's moment but that she had to acknowledge the girl's dad is a superstar.
ICE-T'S RESPONDS
Meanwhile, Ice-T has recently spoken out on social media after many people took notice of how much his youngest daughter resembles him. On Twitter, the actor interacted with followers. He tweeted:
"Every once in a while the press will write a COOL story with 'No lies detected.'"
AN ESTABLISHED, STRONG MARRIAGE
Ice-T recently built a new house and marked 20 years of marriage with his wife, Austin. It may seem as though the couple is on the same level, but they do actually have a considerable age gap.
Ice-T is 20 years older than his wife. Their paths crossed while working on a film. Ice-T's friend was part of the crew while Austin modeled for it. In no time, they fell in love, and soon after, they decided to get married.
Ice-T and Austin welcomed Chanel into the world in 2015, and she is their sole child. But Ice-T is also a doting father to his son Tracy and his daughter Letesha, who were born out of different relationships.
Ice-T and Austin renewed their vows on June 4, 2011. To mark their blossoming romance, the couple launched their own reality television series in June 2011, called "Ice Loves Coco."
Ice-T has protected his family from the start. For instance, in 2019, the actor struck back at trolls who were criticizing Austin for breastfeeding their daughter, who was then three years old.
Ice-T mentioned in an interview that Chanel likes to spend time with her mother from time to time. Aside from breastfeeding his daughter, the actor noted that she consumes food, too, such as cheeseburgers.
Meanwhile, Austin revealed why she continues to breastfeed Chanel. The star said she does it mostly for comfort and would be heartbroken if she stopped. Her calling as a mother guided her decision, she said.
Previously, Austin has emphasized how much she loves breastfeeding. She said that she enjoys seeing pictures of mothers and their children interacting tenderly and lovingly, with or without nursing moments.