Markie Post's Co-stars Bid Her Farewell with Heart-Breaking Tributes Following Her Sudden Passing at 70
Many celebrities took to their social media pages to bid "Night Court" actress Markie Post farewell. The 70-year-old actress's passing shocked her peers only a few weeks after another "Night Court" star's passing. 
Markie Post began her career in entertainment behind the scenes by working on game shows like "Split Second." After a few years, the talented actress earned an executive producer role on Alex Trebek's "Double Dare."
It wasn't too long before Post's peers saw her more fit to be in front of the camera, where she first appeared as a card dealer on "Card Sharks." Soon, her acting credits followed, making her a much-loved character on TV.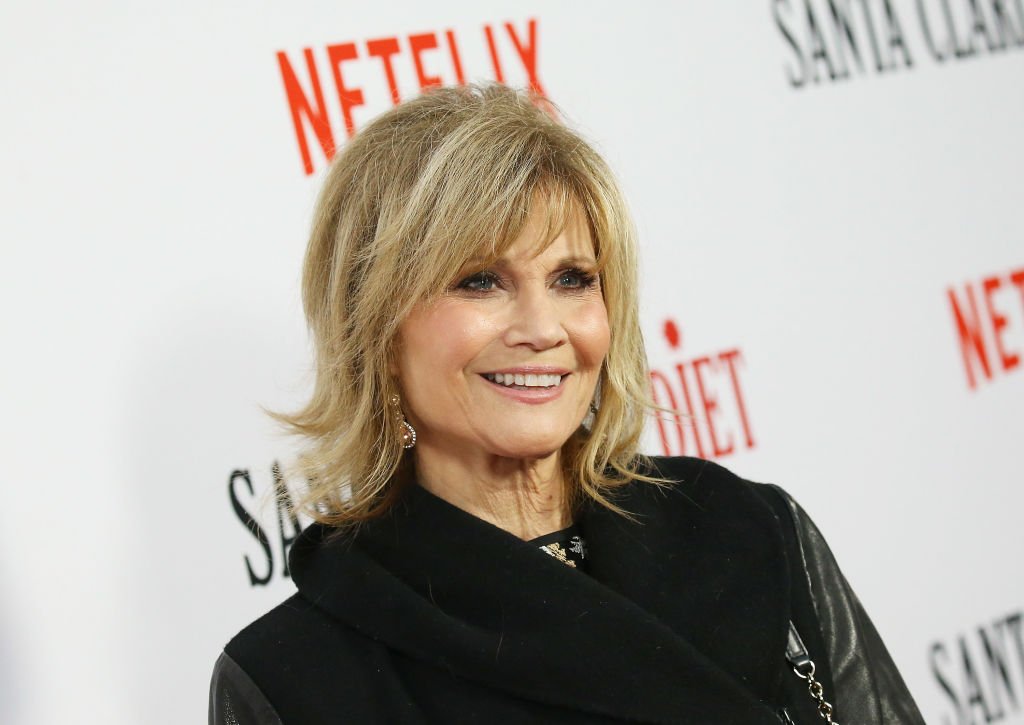 Markie Post appeared in series such as "Love Boat," "Cheers," and "Fantasy Island" before landing her role as Terri Michaels in "The Fall Guy." During this period, Post cemented herself as an actress to watch.
Post then landed her role as Christine Sullivan on "Night Court," where she gained more recognition among fans and peers. Since then, Post has had a successful run on TV and film and positively touched many during her career. 
Unfortunately, Post recently passed away after a three-year and ten-month battle with cancer. Post's manager confirmed her passing to publications, and soon social media was flooded with tributes for the star. 
Her grace, her warmth, her intelligence, her compassion, her optimism, her empathy, her humility, her love and devotion to her family. And her flawless comic timing, her beauty, her laugh and more.. pic.twitter.com/EeB6eQJI4e

— John B. Larroquette (@johnlarroquette) August 8, 2021
Many of the actress's co-stars from her most popular roles shared messages that honored the 70-year-old's life. Plenty of them shared positive recollections about Post's personality and talents. 
It is evident that Post touched the lives of many of the people she worked with when looking at their tributes. There were numerous recollections about what a light she was in everyone's lives when she was still alive. 
I am devastated to hear of the passing of my friend Markie Post. She was a true talent. We did Hearts Afire together and to work with her and John was a gift. F&@k Cancer! #MarkiePost pic.twitter.com/b34yR5C5Th

— Ed Asner (@TheOnlyEdAsner) August 8, 2021
Even celebrities who had only met the actress once or very few times pitched in after hearing about her passing. Their words were as equally as touching as those who have worked closely with Post for years.
One tribute that stood out among them all is her co-star, Marsha Warfield's message on Facebook. The actress detailed her devastation after learning about Post's passing, especially after not knowing about her cancer battle.
She revealed that Post's restriction of her health information wasn't uncommon for the actress who would not have wanted people to worry. Warfield also shared that Post and the entire "Night Court" cast were like family to her. 
Warfield's post was particularly heartbreaking because of her mention of her other co-stars who recently passed. These actors include Charlie Robinson, who passed away at 75 in July, and Harry Anderson, who died at 65 in 2018. 
Like Warfield, Post also previously shared her devastating take after hearing about Anderson's passing three years ago. The actress communicated her reaction to her co-star's death by tweeting to her followers:
​​"I'll talk about you later, Harry, but for now, I'm devastated."
Post and Anderson had worked together on "Night Court" and "Cheers," meaning they had built a solid relationship. The actress did not comment on Robinson's passing, which was also from cancer complications. 
The "Night Court" actress was surrounded by many loved ones during her life, in addition to her co-stars. Post was married twice; first, to Stephen Knox. However, they divorced nine months after tying the knot in 1971. 
Then, Post was married to TV producer and writer Michael A. Ross from 1982 until her recent passing. The couple's marriage was surprisingly loving and long-lasting despite Ross thinking that his future wife was a phony upon first meeting her. 
Ross and Post built a family of four together with their daughters, Katie and Daisy Ross. Post is survived by her daughters, son-in-law, five-month-old granddaughter, and husband, who she was dedicated to for forty years.