Daily Joke: Man Asks His Friend Why He Married Four Times
Jim was going about his work for the day when he got word that his friend Joe was married again. He was surprised to hear this, so he decided to call Joe, just to be sure that it was not just a rumor.
The two got into a long conversation, and after sharing pleasantries, Jim asked Joe the obvious question. The newly married Joe laughed and confirmed to his friend that he indeed got married.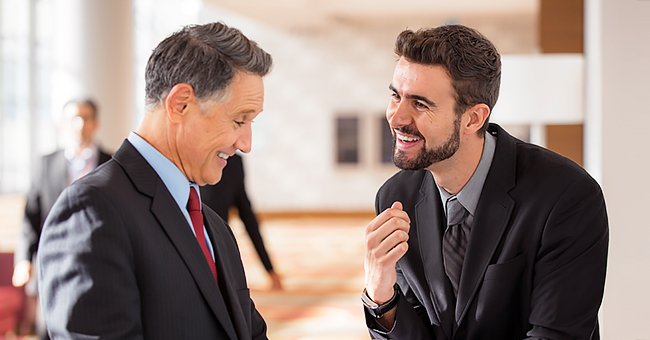 Joe also explained to Jim that it was his fourth marriage. Jim was shocked by this and went on to ask about Joe's other marriages and why they ended. 
Joe shared with his pal that his other wives passed on. Jim felt pity for him and asked how the tragic incidents took place. Joe explained that his first wife had died through food poisoning. He told his pal that his first wife ate poison mushrooms.
Jim exclaimed, noting that it was a terrible thing. Then he asked Joe how his second wife died, and Joe shared that she also ate poison mushrooms.
Jim was quite heartbroken by how much loss his friend endured. Then he asked about Joe's third wife. He took a guess by saying, "And your third wife ate poison mushrooms too?"
But Joe revealed that his third wife's death was a different case. Jim raised his eyebrows, wanting to know how it happened, and Joe said she lost her life after suffering from blunt head trauma. 
Jim nodded in realization, noting it was an accident. But Joe replied, "Not exactly. She wouldn't eat her mushrooms."
A WIFE'S PLIGHT
A woman and her husband were leaving a formal event, and as they collected their car keys from the security guy, the wife knew her husband was drunk. The woman pleaded with him to let her drive them instead. 
The man looked at her and denied he was drunk. He staggered to the driver's side and asked his wife to get into the passenger's seat. She waited outside, still pleading with him to let her drive.
The drunk husband refused as he brushed off his wife's suggestion. Soon enough, the pair were on their way home, with the man driving. His wife noticed that he did not have his seatbelt in place, and she pointed it out. The man said he could not wear his seatbelt over his tuxedo.
They soon drove past an intersection, and there was a police patrol car parked in front. The woman called her husband's attention to this and asked him to buckle his seatbelt. The man refused, and after the light turned green, one of the patrol officers approached them.
Seeing that the officer was walking in their direction, the man quickly put his seatbelt in place. The officer walked over to his side of the car and asked the man if he was wearing his seatbelt a few minutes back.
The man replied that he was, and the officer proceeded to ask his wife if he indeed wore the seatbelt. The woman replied, "Oh, I couldn't say. It's best not to argue with him when he's been drinking."
If you enjoyed these jokes, you might find this one even more hilarious. It's about a woman who was having an affair with two men while her husband was at work. The husband came back early one day and what happened next will crack you up!
Sources: Reddit.com, Upjoke.com