Royal Fans Get Emotional as They Spot Meaningful Tribute to Prince Philip in the Latest Pic of Princess Charlotte
A recent photo of Princess Charlotte holding a butterfly has got royal fans emotional as it honors the departed Duke of Edinburg, a renowned environmental activist. 
Kate Middleton and her husband Prince William shared the beautiful photo of their 6-year-old Princess Charlotte holding a Red-Admiral butterfly in her hands.
The photo featured the little princess in pink shorts and a blue t-shirt with lace details on the sleeves. She was standing in a lavender garden, and her hair was let loose as she stared at the beautiful insect.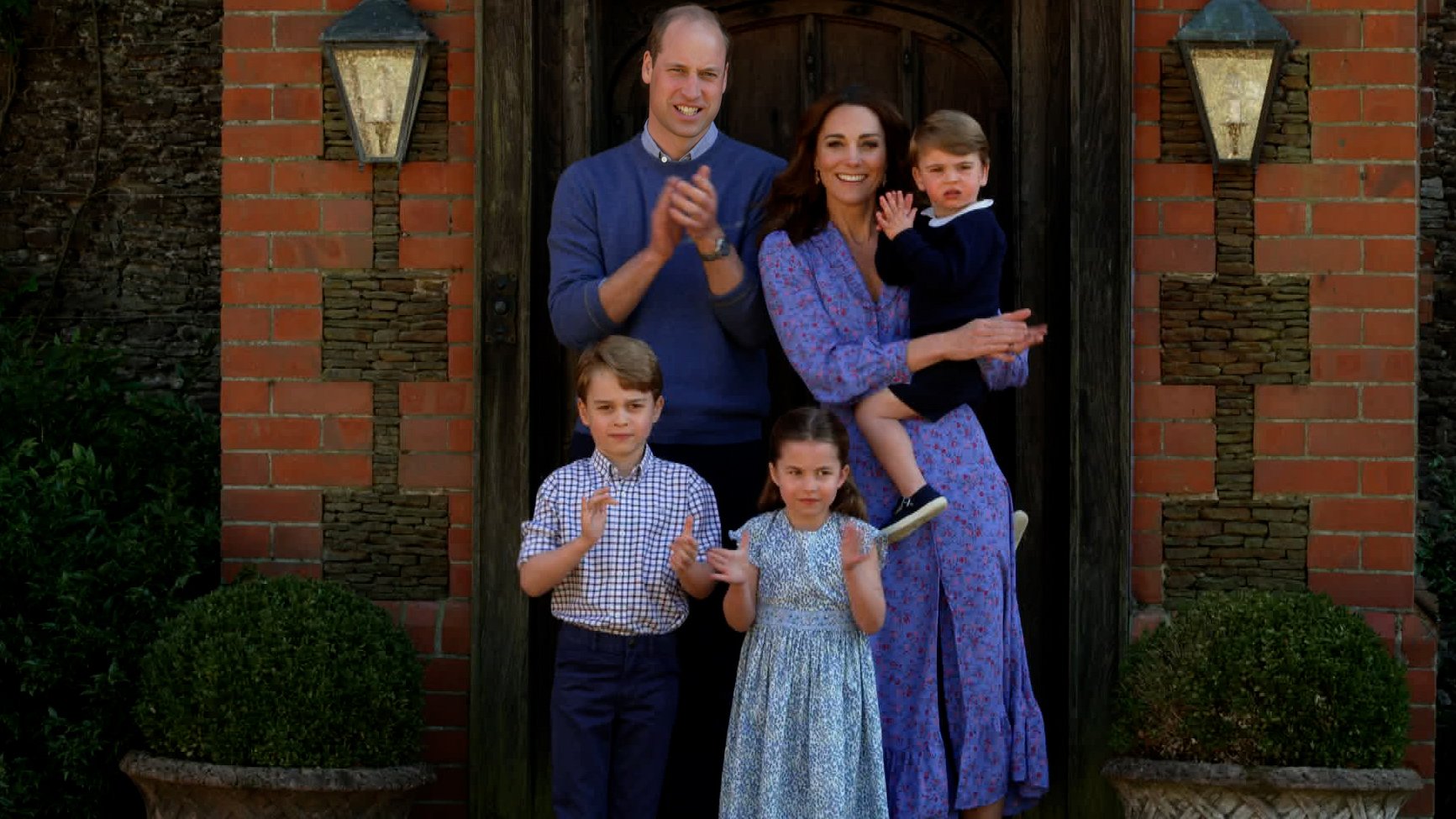 The photo, taken by the Duchess of Cambridge, was part of the ongoing "Big Butterfly Count" initiative in the UK, a survey that helps conservationists easily assess the environment's health by counting the type and number of butterflies and moths seen.
Besides raising awareness for the Big Butterfly Count, the photos released by the Cambridges were also a tribute to the departed Prince Phillip, an environmental activist.
🦋 We wanted to share these beautiful Peacock and Red Admiral butterflies as part of Big #ButterflyCount initiative taking place across the UK. pic.twitter.com/rZlvshEvbK

— The Duke and Duchess of Cambridge (@KensingtonRoyal) August 7, 2021
Royal fans took to the comment section to express their admiration for the little princess, following in her great-grandfather's footsteps, saying that he would be proud of her. Another fan commented:
"This is everything we love about our beautiful 'Cambridges' - so natural; genuine care for the environment and gently inspiring us to be better."
Others posted beautiful photos they'd taken in participation in the ongoing initiative, while others could not help but compare Princess Charlotte's love for butterflies to that of Prince Phillips.
During his tenure, Prince Phillip had been an enthusiastic protector of the endangered Monarch Butterfly, which had faced threats from constant climate change, logging, and deforestation.
He had served as president of the World Wide Fund for Nature from 1981 to 1996 and had used his position as a high-profile individual to fundraise and advocate for various projects in over 50 countries spread out in 5 continents.
Just recently, [the Cambridge children] helped their father choose a photo of their great grandfather...
Today we share, along with Members of The @RoyalFamily, photographs of The Duke of Edinburgh, remembering him as a father, grandfather and great-grandfather.

📷 This picture was taken at Balmoral in 2015. pic.twitter.com/HxNfrL21xU

— The Duke and Duchess of Cambridge (@KensingtonRoyal) April 14, 2021
Even after his resignation as president of WWF in 1996, Prince Phillip continued to contribute to the fund's conservation projects greatly. His colleagues cited his genuine interest and concern in conservation.
The Director-General of the WWF says that Prince Phillips's interest was not in butterflies alone. He says Phillip also had an interest in birds, a passion he picked during his time in the Navy.
And it is not only their love for butterflies that has Charlotte missing her great-grandfather. Prince Phillip seemed to share a very tight bond with his great-grandchildren and would often take photos with them.
After his grandfather's passing, Prince William had to let his children down easily and explained that their great-grandfather was now in heaven. An inside source told the US weekly that the elder children were saddened by the loss, adding:
 "Naturally, the children are very upset, particularly George and Charlotte. Louis is still very young and had only met Prince Philip a couple of times."
The Duke and Duchess of Cambridge have since been devising ways for their children to remember Prince Phillip. They recently helped their father choose a photo of their great grandfather that they later hung in their house in his memory.
Prince William also spoke about letting his children know that they are free to speak about their emotions in a bid to promote mental health awareness for both children and adults.
In doing so, William feels that George, Charlotte, and Louis can mourn their great-grandfather without getting anxious or fearing judgment.
He also urges those with kids to always ensure they enquire about how their children's day went and be there for them whenever they need to talk to someone.