John Amos AKA James Evans from 'Good Times' Proves Son K.C. Has His Smile as They Pose on Comfy Boat
John Amos, who starred as the Evans patriarch on "Good Times," proves to be having a great time with family, as the actor and his son, K.C., posed in similar smiles while enjoying a comfortable boat cruise.
Fans of the classic sitcom "Good Times," would not be quick to forget the legendary James Evans, a no-nonsense father, and husband whose onscreen family was close-knit, supportive, and loving through their challenging situations.
In reality, he is a sweet dad who does not mind spending time with his own. Over the weekend, the actor had a swell time bonding with his son, K.C Amos, as they sat comfortably in a boat.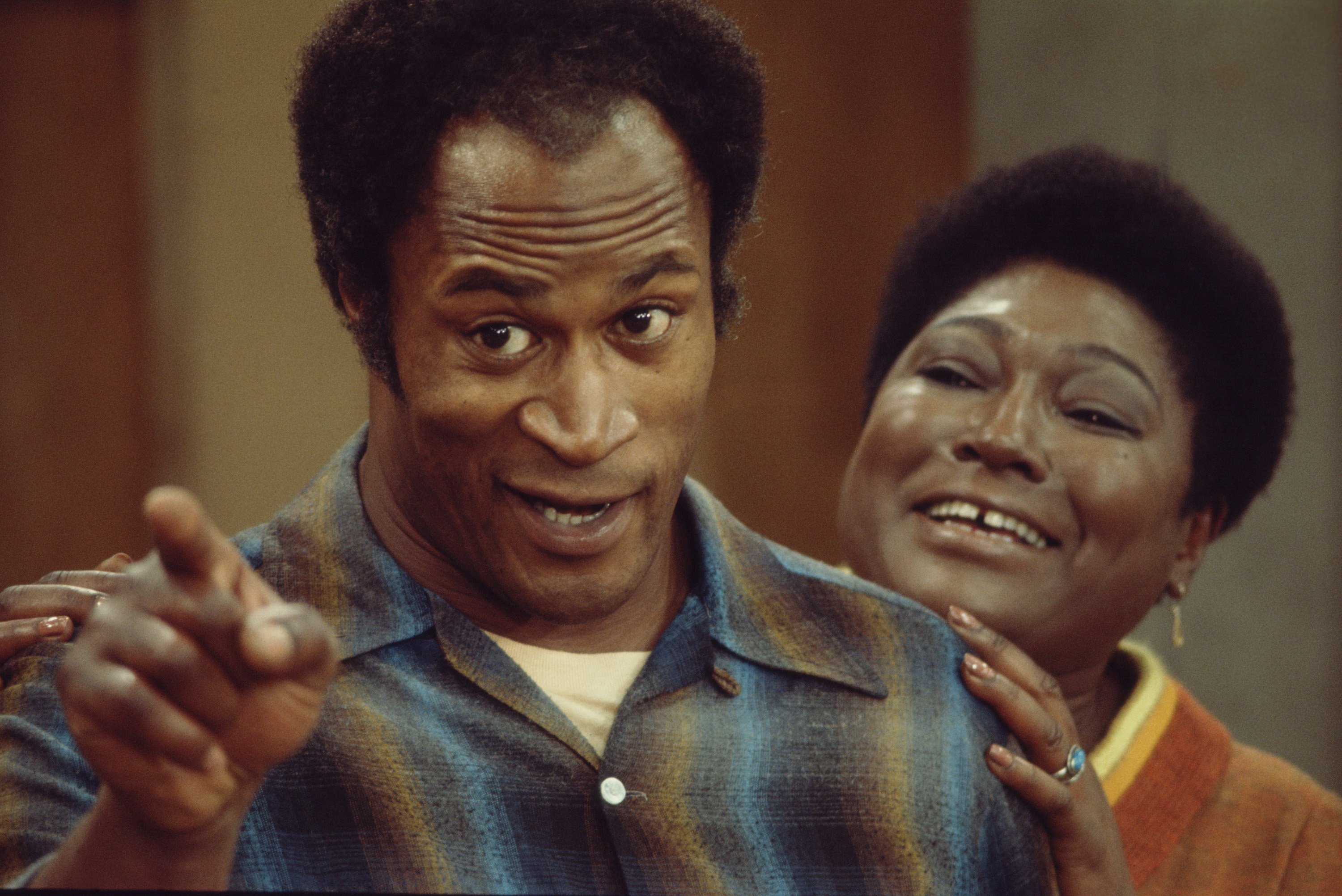 The pair had fans seeing double, looking like identical twins, and even rocked similar smiles across their handsome faces.
They sat next to each other in a cushioned chair, in their casual outfits, and their boat looked nicely settled in the green waters of a lake surrounded by dense trees. K.C.'s caption read:
"Always a Good Time #KickinItWithPops back East on Lake Mahopac upstate New York."
K.C.'S BOND WITH JOHN AMOS
K.C. has a sweet relationship with his dad, they vibe on every level, as chilling pals and a team that loves to celebrate each other. The younger Amos has admitted that Father's Day is a special moment because of his father.
According to him, he never felt neglected during his growing up days because the actor always made time for the family despite working. John also has an exciting personality and motivates his kids to do more. While celebrating his dad, K.C. said:
"the most amazing thing about my dad as a father is that he taught me to discover my passion, develop it and give it back...he is my hero."
DETAILS ABOUT JOHN AMOS'S LIFE
John Amos was born in 1939, in Newark and it took a while before he ventured into acting. First, he pursued a career in advertising as an advertising copywriter and later worked in New York's Vera Institute of Justice.
The "Good Times" star also established a brief career in the world of sports as an American and Canadian semi-professional football star before he entered the entertainment industry.
For him, no experience was wasted, and it was never too late to begin. John once revealed that he made use of every work experience he had before becoming an actor.
Apart from appearing on screen, he played his fatherly role excellently and shared a sound bond with his kids. He is a father to two kids, son K.C and daughter Shannon Amos, whom he shares with his former wife, Noel Amos.  
The actor's strong genes influenced not only his kids' looks but their career choices. Although none of them appear in front of the cameras as actors, they have established a remarkable feat in the entertainment industry.
 K.C is a writer, editor, and producer, while his sister is a director, producer, and writer. Apart from her thriving career, Shannon is also a mother to Quiera Williams, her only daughter, which makes John a grandpa.
JOHN AMOS'S CAREER
John was hired as a staff writer in 1969; two years later, he featured in the comedy "Norman, Is That You?" From 1970, he became a regular face on T.V. as he worked on different dramas like "The Mary Tyler Moore Show," "Maude," "Good Times," "Roots," among others.
During his time on "Good Times," where he acted as the patriarch of a struggling family living in Chicago, John encountered a problem that eventually led to him getting fired.
First, he had an issue with how the show's white writers wanted to portray a typical African-American family. Also, he allowed his violent attitude, which he displayed due to his PTSD syndrome, to affect the working relationship.
That was not all, things got worse for the "Good Times" actor after the producers decided they had gotten tired of threats that came as jokes from the actor.
A few years after his removal and after the sitcom ended, John bagged a role as the middle-aged "Kunta Kinte," in 1977's "Roots," a miniseries with a cultural phenomenon centered on the slave trade.
The series captured about 130 million audiences, and the actor described it as his life-changing role. He later worked on other classics  like "Coming to America," and in 2020, reprised his role in "Coming 2 America."
John's life as an actor is an inspirational story; he fought his way through to the top and has motivated other actors like Tom Hanks. In reality, he is also a loving individual with great family values worthy of emulation.