Whitney Houston Would've Been 58 Today — Inside Her Alleged Secret Romance, Death & Legacy
It has been nine years since Whitney Houston's death, and she would have turned 58 today. Let's look back at the legendary singer's life in honor of her birthday. Scroll down to read fans' tributes for the late singer.
As one of the most influential and best-selling music artists of all time, Whitney Houston, who passed away in 2012, heavily influenced a generation of singers. 
Several of Houston's soulful songs remain timeless to this day, including "I Have Nothing" and "I Will Always Love You." With her unforgettable music and lasting legacy, fans still hold the late singer in high regard.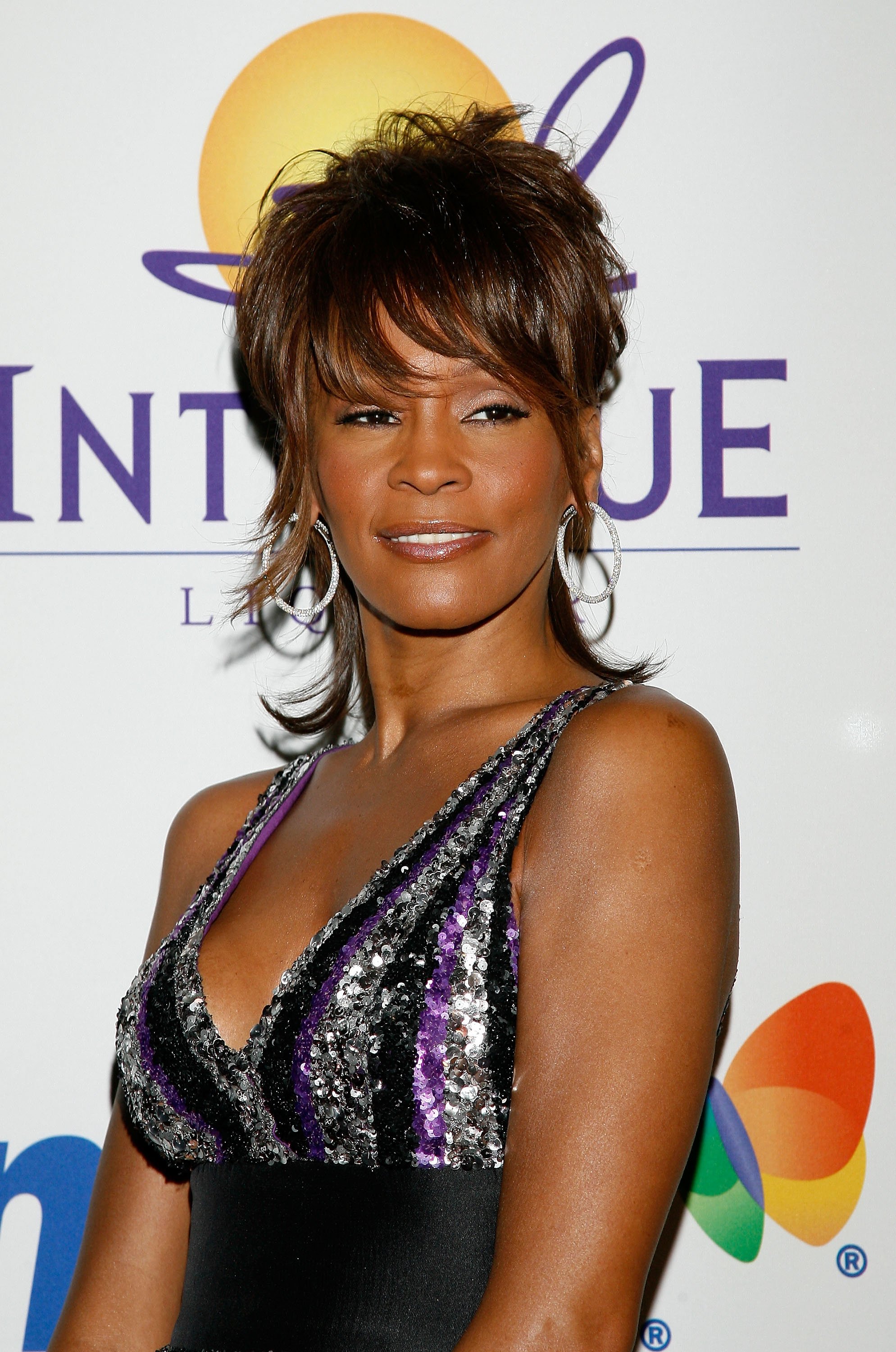 Many Twitter users who are huge Houston fans recently paid their tributes to the legendary singer, who would have turned 58 on August 9. A Twitter user marked the occasion with a short video and wrote in the caption:
"Happy birthday one and only Whitney Houston. We miss you and we will never forget you."
The user shared that the late entertainment star successfully inspired three generations of musicians. Another exclaimed, "one of the greatest voices mankind has ever heard!"
Houston died in February 2012, shortly before the Grammy Awards of that year. The renowned singer's body was discovered in a bathtub inside her room at The Beverly Hilton hotel in Los Angeles, California.
The coroner reportedly said the "Run To You" hitmaker drowned by accident. Apart from drowning, the pop-and-soul singer's heart disease and cocaine use allegedly contributed to her tragic death.
But Houston's ex-husband, R&B singer Bobby Brown, who was heartbroken over his ex-wife's death, denied that the latter passed away from drug use. He said she had worked hard to become sober.
Whitney Houston would've turned 58 today. Happy Birthday to one of the greatest voices mankind has ever heard! 🕊️🕊️https://t.co/UZnObQrGT2

— BROTHER (@BrotherHQ) August 9, 2021
According to the coroner's comprehensive report, Houston smoked marijuana two weeks before she passed away. A toxicology report revealed she was intoxicated by cocaine at the time of her death.
In her memoir "A Song For You: My Life with Whitney Houston," Crawford opened up about their love story.
Besides discovering cocaine, the coroner also found at least 12 medications in the "Higher Love" singer's hotel room. Five different doctors prescribed her medicines, which include anti-anxiety pills.
Houston's death broke the hearts of many fans, who continue to celebrate the remarkable accomplishments of the New Jersey native in the entertainment industry.
One Twitter user described the music superstar as the "blueprint" for many vocalists of  today, saying, "Her legacy lives on with her golden voice shining through with her craft."
Another stated she is terribly missing the distinguished singer. Meanwhile, a fan shared a thread of videos featuring influential singers appreciating Houston's professionalism and kindness.
Let me do a couple of Whitney Houston threads today....starting with how she used to love, support, and encourage the young artists coming up (and her peers)....

Kelly Rowland talking about the first time Destiny's Child met Whitney (and a nice Janet Jackson nugget in there too) pic.twitter.com/7hedXPRCiD

— Ashley Reynolds (@Ashley_Reynolds) August 9, 2021
Despite Houston'successful career, she previously grappled with a dark past. In a controversial documentary released in 2018, the late musician's family claimed her late aunt, singer Dee Dee Warwick, molested her as a child.
Additionally, Houston was also allegedly involved in a secret affair with her best friend, Robyn Crawford. The latter was tight-lipped about the rumor, but she soon revealed their relationship in 2019.
In her memoir "A Song For You: My Life with Whitney Houston," Crawford opened up about their love story. She stated that making the book was her way of continuing the singer's legacy.
Happy birthday one and only Whitney Houston. We miss you and we will never forget you. I can't imagine a life without you. You inspired over 3 generation. Your voice will shine forever! pic.twitter.com/dpImaWtntC

— Bianca Lee (@QueenBiancaLee) August 8, 2021
Two years after Crawford released her memoir, ABC News will release a series titled "Superstar."  Its first episode, which will air on August 11, will look at Houston's incredible life, her stellar career, and her sudden death.
Houston left a profound impact on American culture. The episode will include never-before-seen private videos of Houston and her recorded interviews in the past alongside her ex-husband. 
Four years after Houston's death, the singer and Brown's only daughter, Bobbi Kristina, died in July 2016. Before her death, Bobbi spent months in a coma after being found unconscious in her bathtub.
Her tragic passing was reminiscent of her mother's death. According to the Fulton County Medical Examiner, Bobbi's death was due to prolonged immersion in the water, combined use of drugs, alcohol, and prescribed medicines.