Ice T's Daughter Chanel Breaks Silence & Responds to Critics amid Breastfeeding Drama
Ice-T's daughter, Chanel Nicole Marrow, broke her silence after an online debate erupted over her being breastfed at age 5. Her Instagram account shared a message to the people who have shamed her family. Read her statement below.
Besides being a constant fixture in the rap scene and on the big screen, rapper Ice-T, also known as Tracy Lauren Marrow, is a proud husband to his wife, model Coco Austin. He is also a proud dad to his daughter, Chanel Nicole Marrow. 
Ice-T and Austin have been happily married for 16 years, and their union has become even more joyful since they welcomed their first child together in 2015. Chanel and her famous father share the same physical attributes.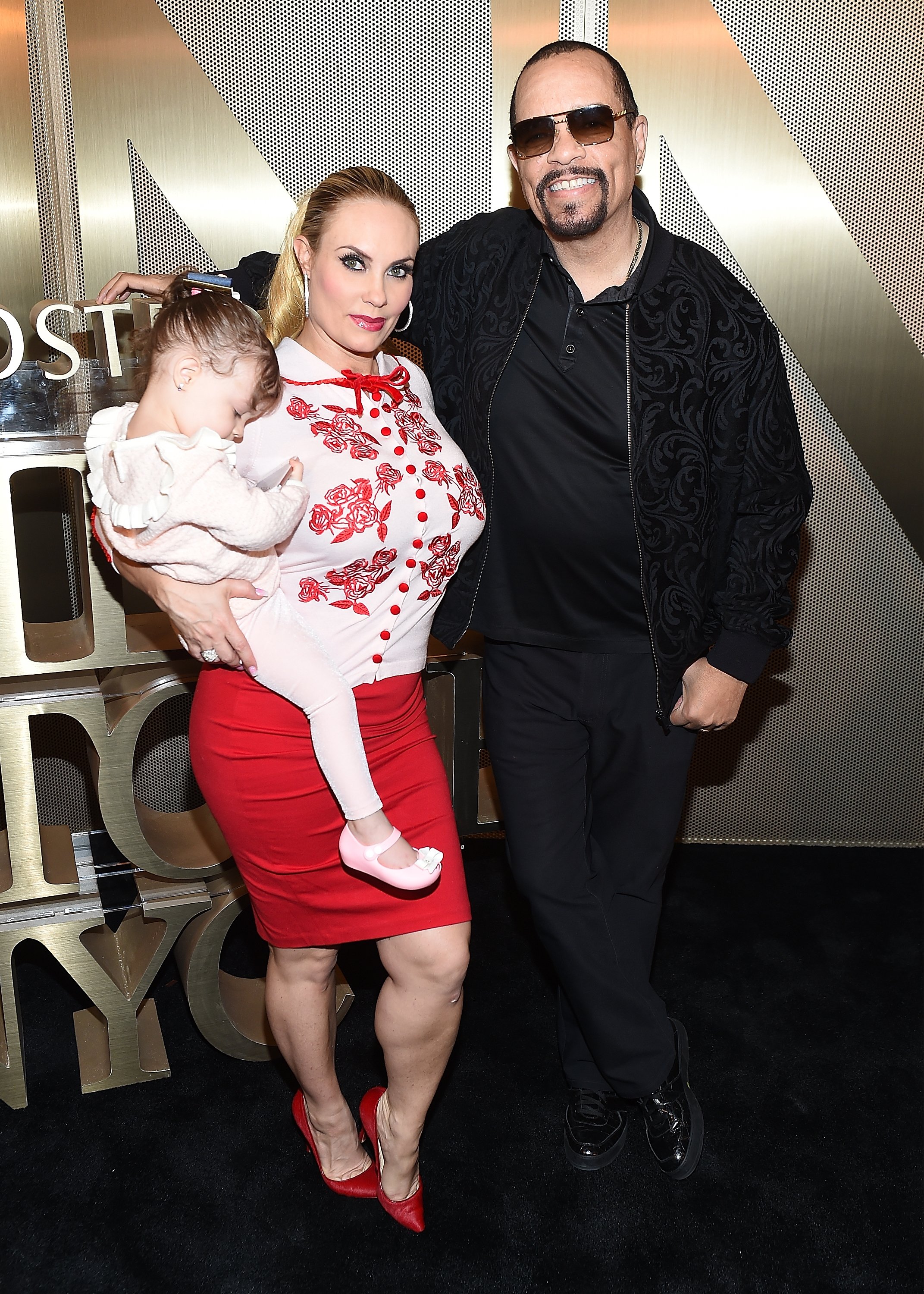 Apart from looking alike, Chanel also seems to have inherited her father's fearlessness. Recently, four photos of Chanel were uploaded in her Instagram alongside a message, which read:
"Apparently mommy and I have been trending lately... a lot more love than hate but still some mommy shaming out there [sic]!!"
The message comes after online users called out Austin for her decision to continue breastfeeding her five-year-old daughter. This is not the first time the former web personality faced such controversy.
Austin shared that many people have questioned her decision to continue breastfeeding her daughter, but their unsolicited opinions do not matter anymore to the "Ice & Coco" star. 
Since her daughter was born, she has been open about her breastfeeding experience. In 2019, Austin posted on Instagram photos of herself nursing then four-year-old Chanel on board a private plane.
The doting mom shared that the first week after Chanel was born, she had difficulty breastfeeding her. She was on the verge of giving up, but her family told her to hang on for another week. 
Austin later overcame the challenge. Years later, Chanel still wants to be breastfed. Even though Austin continues to nurse her child, she feels relieved her daughter eats regular food like steak and hamburgers.
Chanel's adorable appearance in the photos proved she is Ice-T's mini version.
If Chanel does not wish to be breastfed anymore, the doting mom will cease to do so. But when that day comes, Austin would certainly feel sad since she considers breastfeeding her most fulfilling experience.
However, several social media users felt disturbed by Austin's decision to continue breastfeeding her little girl. Others remarked that the 42-year-old TV star nursing her daughter looked offensive and sexual.
Amid the breastfeeding drama, Ice-T flatly denounced online users' harsh remarks towards his wife. The protective father reiterated that their daughter also eats solid food.
A statement was also posted on Chanel's Instagram expressing that she is just living her life. Her family lives in a bubble of love, and that negative comments do not affect them.
"We're not changing our life for u [sic]," the post read. The four pictures showed the charming little girl smiling and serving serious looks while facing a digital tablet on the table.
Chanel's adorable appearance proved she is Ice-T's mini version. The rapper's look-alike daughter wore a printed yellow shirt and a black cap with her father's name.
The photos amassed more than 25,000 likes, with hundreds of fans sharing their thoughts. A fan came to Chanel's defense, writing that haters were just jealous of her beautiful mom.
Concerned followers suggested that her family should ignore the criticisms. Another one noted that people should not shame Austin as she is doing a normal thing, adding, "Breastfeeding is a beautiful journey."
Meanwhile, Austin thanked her supporters, who defended her, saying that to nurse a baby is to provide love and strengthen the bond between mother and child. She also refuses to give haters any of her time. 
In the same way that her bond with Chanel continues to get stronger, Austin's remarkable relationship with her husband has stayed intact through the years. She and the "Law & Order" actor tied the knot in 2005. 
In a recent interview with In Touch Weekly, Ice-T revealed that addressing their problems quickly and being able to compromise is among their secrets to a long-lasting marriage.