Paul Walker's Daughter Meadow Walker Looks Radiant Showcasing Stunning Engagement Ring
Paul Walker's daughter Meadow Walker is engaged and cannot stop gushing over her wedding band. Meadow and her boyfriend's relationship is low-key, but here's everything we know about it.  
Paul Walker's daughter Meadow Walker looks radiant, showcasing a stunning engagement ring. The 22-year-old took to her Instagram on Monday and flaunted her ring while swimming in the pool.
Meadow shared a video of herself submerged in the water with her short dark wet hair while she put her left hand on her face to show off the ring and giggled.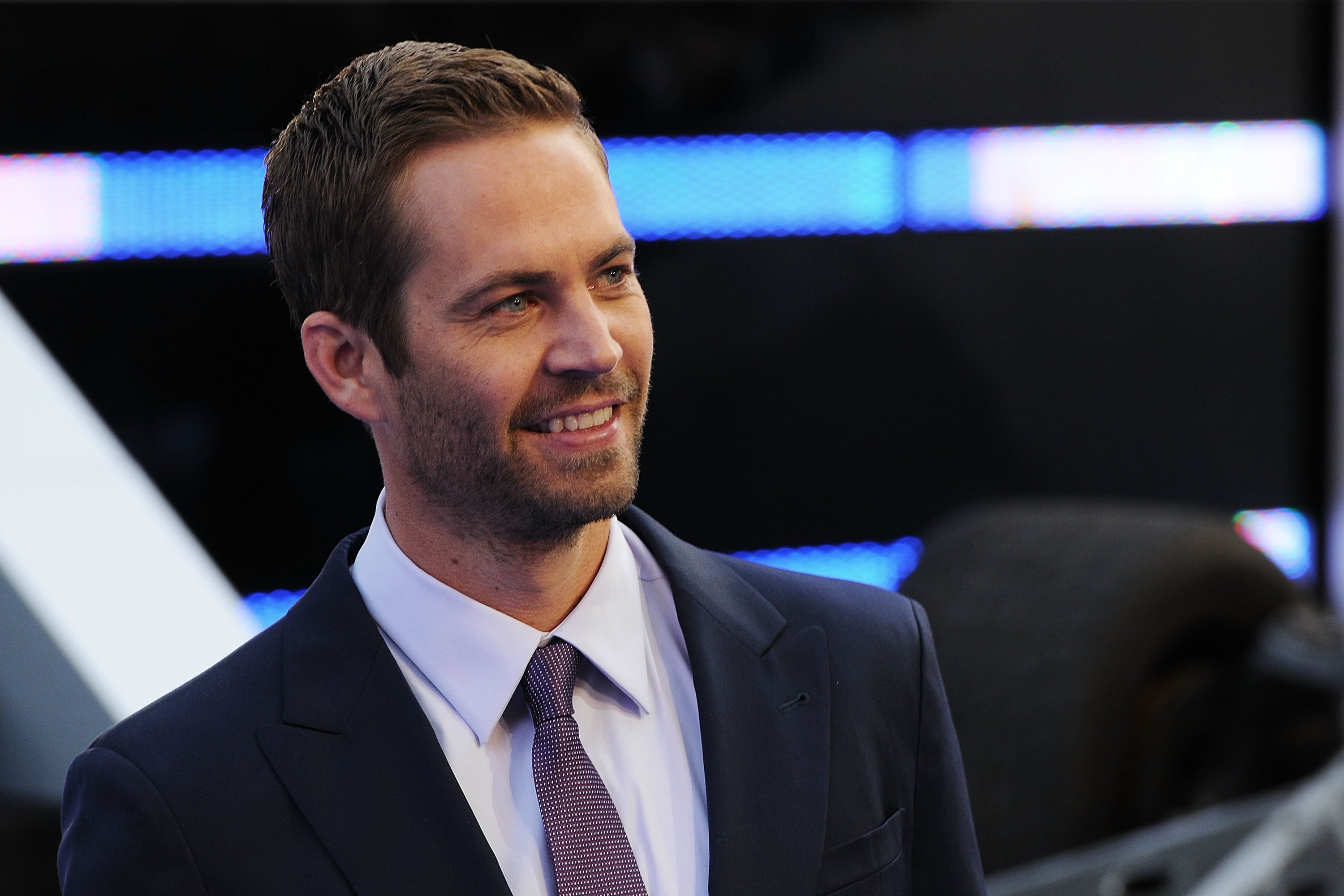 THE ENGAGEMENT
She then got back into the water and started floating in the pool wearing beige swimwear with coordinating gold earrings. Judging by the beautiful view behind her, she appears to be on vacation.
Meadow did not state much on the caption of her post as she instead added a string of heart emojis. Several well-known figures on her Instagram took to the comments section to congratulate her on her engagement.
Isabella expressed so much joy for her and said, "Dying!!! Congratulations!!! Along with a string of heart emojis. Musical artist Hana Cross shared, "Congrats, Angel," with an innocent emoji.
Author Niomi Smart was left speechless and commented: "Ohhhhhh my wow!!!" and Meadow's beloved fiancé Louis Thornton-Allan also commented on the post along with a purple heart emoji and said, "Forever and always."
RELATIONSHIP TIMELINE
He also shared his fiancee's video on his Instagram Stories and posted a picture of Meadow sitting outside holding a cigarette with her ring on her finger.
The couple confirmed their romance on Instagram in early July when Thornton-Allan shared a snapshot of them all cuddled up on the couch and smiling at each other.
He captioned the post: "Best friend," while his future bride commented on the image and said, "My love," along with a purple heart emoji. Walker also shared a video of herself holding her boyfriend's face on social media in mid-July with the caption, "Hi."
ABOUT LOUIS
The model has kept her love life under wraps, and it is unclear how and when the pair met. On Monday evening, Meadow shared a photo of them to her Instagram Story, which showed the duo's faces close together, offering a grin.
As for who stole her heart, Thornton-Allan is an actor currently studying at the Stella Adler Studio of Acting in New York. Unlike his wife-to-be, he is not very much active on social media.
He has over 4000 followers and often posts photos from his modeling and acting gigs. In January, Thornton-Allan made an appearance in Blu DeTiger's song, "Vintage." His performance garnered much attention, and the music video has already gained over a million views.
 RED-CARPET DEBUT
Last month, his girlfriend also made her public appearance at the red-carpet premiere of "F9," the latest installment that starred her late father.
Meadow commemorated the 20th anniversary since the franchise first debuted with a film poster of her dad on social media. She shared that she was only two years old when the journey began.
This November 30 will mark eight years since Paul's passing in a tragic car accident. In June, Paul's friend Vin Diesel, and his daughter's godfather, told Extra that Meadow "takes good care of me."
DIESEL & WALKER'S BOND
The 54-year-old continued: "She's the first person on Father's Day to wish me a Happy Father's Day. To see her with my children is one of the most beautiful things."
Diesel explained that there are moments when he sees Meadow playing with his six-year-old daughter Pauline, "and it hits me so deep because I can only imagine what my brother sees when he sees that."
The actor and filmmaker admitted that he feels overly protective over his former co-star's daughter and that his relationship with her goes way beyond the movie.
The feeling is mutual with young Meadow as she took to Instagram in May and shared a black and white photo of herself snuggled up to her godfather Diesel and his child Hania.
Meadow captioned the post as "Family," and the "Fast & Furious" star commented on it and shared a sweet message, "All love. Always…"