Meadow Walker Calls Dad Paul's Friend Vin Diesel and His Daughter Hania Family
Nearly eight years after "Fast and Furious" actor Paul Walker passed away, his now-grown-up daughter, Meadow, shared a heartwarming photo of her and his former co-star Vin Diesel.
Since his tragic death in 2013, Paul Walker's daughter, Meadow, has been doing an incredible job of keeping his memory alive. Recently, she shared that her father's old friend, actor Vin Diesel, is a part of her family too.
The late actor's daughter warmed the hearts of her fans and followers with a sweet photo featuring her, Diesel, and his own daughter, 13-year-old Hania.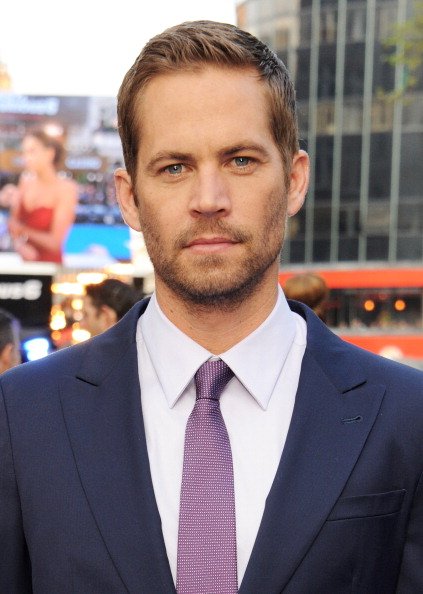 The beautiful family picture showed Meadow clad in a sheer corset top with her striking features accentuated by her makeup. The 22-year-old warmly hugged her dad's old pal as her long dark locks loosely fell down her back.
In between Meadow and Hania was Diesel casually dressed in a plain T-shirt. Hania looked adorable as she joined in the warm family embrace. Captioning the beautiful picture, Meadow wrote:
"family <3"
Meadow's fans were deeply touched by her heartwarming post, and many took to the comments to praise her, Diesel, and Hania for their beautiful relationship.
In no time, the post had gathered well over a thousand comments from adoring fans. The post also had over two hundred thousand likes. They made an undeniably sweet trio.
 Over the years, Diesel has credited many successes in his life to his friendship with the late star.
Meadow is not the only one who has been keeping her father's memory alive. The budding model is often joined by Diesel and many of his co-stars from his days in the "Fast and Furious" franchise.
In April, Diesel revealed he felt his late friend had a hand in pulling together the latest installment in the franchise. The creators of the movie were having a hard time deciding which actor would play Diesel's character's brother. 
The actor revealed that John Cena walked into his dojo one day, and it immediately clicked that Cena was the man they had been looking for all along. Diesel believed Walker somehow sent Cena to him.
Over the years, Diesel has credited many successes in his life to his friendship with the late star. Back in 2015, when Diesel welcomed his second daughter, he named her Pauline after Walker.
He also revealed that Walker shaped who he is as a father and taught him many of the things he now knows about fatherhood. 
Back in November 2020, Diesel, Meadow, and the rest of Walker's friends and co-stars paid tribute to the late star on the seventh anniversary of his death. Walker will forever be remembered as the rest of his friends and family continue to stand by each other.