'Jeopardy!' Fans Gave New Guest Host Joe Buck a Cold Shoulder Slamming His Debut Episode
Joe Buck did not get an amiable welcome during his first appearance as a guest judge on "Jeopardy!" One Twitter user even questioned why the show's production team was torturing their fans in a comment. 
"Jeopardy!" has not been the same since long-time host Alex Trebek's final episode; however, the show must go on. As a result, the production team has been welcoming a series of guest hosts to fill Trebek's shoes in the interim. 
Although the response to the guest hosts has been positive thus far, American sportscaster Joe Buck was not so lucky. Fans of the show were not shy to let everyone know that they were unimpressed with his guest host debut.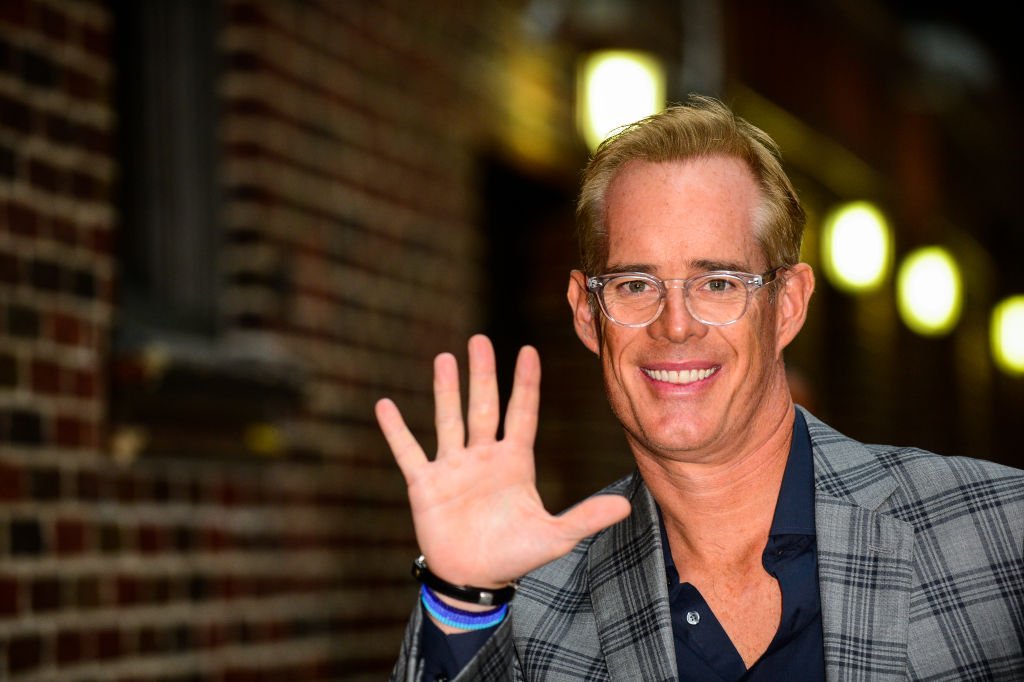 Joe Buck is best known for his roles as a play-by-play announcer for Fox Sports' NFL and basketball coverage. The 52-year-old TV personality joins stars like LeVar Burton and Dr. Oz to guest host "Jeopardy!"
Buck, who is alleged to be the final guest host for the show while producers negotiate a permanent contract, revealed his excitement for the role. The sportscaster even expressed his appearance's importance in an interview:
"I've done Super Bowls and World Series and U.S. Opens, but to get to stand on this stage and host this show is really a career highlight,"
It was my honor, Joe! ⚾️🧢⚾️

— Matt Amodio (@AmodioMatt) August 9, 2021
Buck explained that although he would like to add his personality to the show, his approach would focus on the game. Unfortunately, Buck's intentions to present the best game possible were not received well by fans. 
Plenty of people took to Twitter to express their disappointment with Buck's appearance on the show. One fan even complained that the sportscaster was too loud for the position of a "Jeopardy!" guest host. 
Joe Buck is waaay too LOUD. Please bring back David Faber. He ran Jeopardy with grace and class.

— Marcia (@msherry100) August 10, 2021
Some of the comments even went so far as to question what "Jeopardy!" viewers did to deserve Buck as a host. Others were even confused about Buck's identity and suggested that the production team go for a guest host they had before. 
Sadly, the negative comments did not stop there but increasingly got worse. One self-proclaimed long-time "Jeopardy!" fan even claimed that he officially stopped watching the show after Buck's appearance. 
I watched every night for years but have been close to shutting off my tv with this ridiculous group of guest hosts, but you finally did it today…see ya jeopardy

— John Boni (@johnboni10) August 9, 2021
Fortunately for Buck, there were a couple of positive reactions to balance the negative after his appearance. One commenter pointed out Buck's talents as an announcer as an advantage for the guest host position. 
Contestant Matt Amodio tipped his metaphorical hat to Buck and called it an honor to have him as a guest host. Amodio also acknowledged that Buck had tough acts to follow with his gig but affirmed that he would be great. 
Joe Buck is wonderful announcer. Love him calling ballgames. He will do great.

— trudy wimer (@cowsarebest) August 9, 2021
The positive messages are fantastic to see since Buck, a long-time fan of the show, expressed how important it was for him to have fun while hosting. He also revealed he was appreciative of the experience as a fan. 
Although the Fox Sports announcer is no stranger to television productions, he revealed he has a newfound appreciation for the show's production. His revelation came after the TV star got a behind-the-scenes glimpse at "Jeopardy!"
This guy is the Jeopardy! story no one is following. https://t.co/UbGweuyJ6F

— Ken Jennings (@KenJennings) August 10, 2021
Buck is also not the only guest host who has received some not-so-positive feedback from "Jeopardy!" fans. There is even a list that ranks the guest hosts who appeared before Buck according to their performance. 
Currently, Robin Roberts and George Stephanopoulos are tied for the worst-ranked guest hosts. Author Ken Jennings, who hosted the show from January to mid-February, was the best-ranked guest host. 
Hopefully, Buck will be lucky enough to secure a safe spot on the ranking list despite the negative feedback. Besides, he still has a week to prove himself worthy to the show's loyal viewers and biggest critics.