Tiny's Daughter Zonnique Enjoys Motherhood & Posts Pics with Her Baby Hunter in Checkered Dress
Tiny's oldest daughter Zonnique is already a mother, and she is enjoying the journey. See how she poses with her baby girl, Hunter, who looked adorable in a checkered dress and hair bow.
Former "Xscape" singer Tiny Harris and her rapper/actor husband, T.I., are one of the industry's famous couples. But before they became a thing, they had different relationships and were parents.
Tiny had a daughter named Zonnique with a former partner, Zonnie Pullins, and her husband had other kids from previous lovers. A few months ago, the "Xscape" group alum's daughter became a mother, and it appears that she is loving every moment of the journey.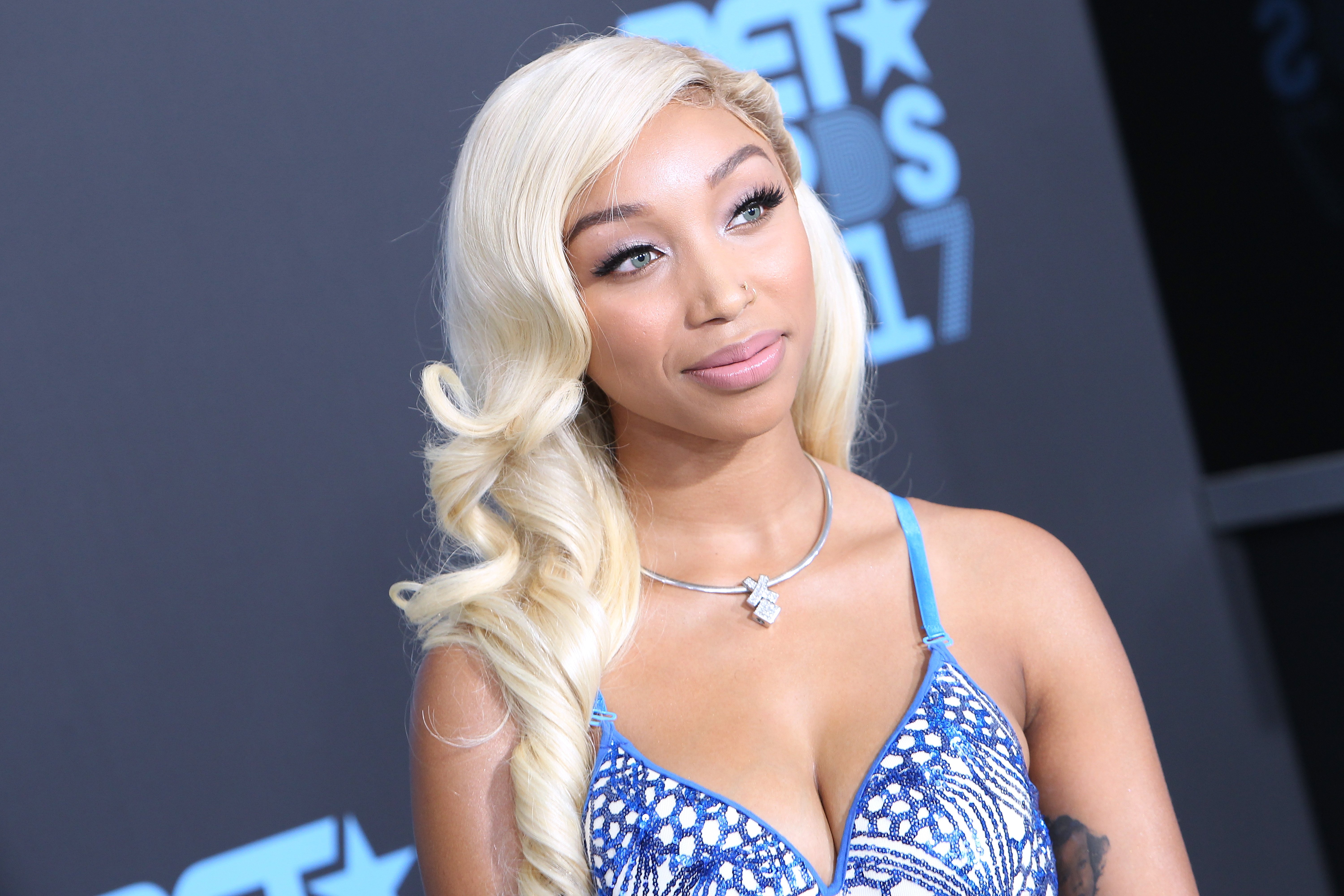 THE NEW MOM'S RECENT POST
Zonnique, a talk show host, recently showed off her bonding time with her daughter, Hunter, via her new snaps. The pair headed out to a restaurant for some girls' time and looked very adorable in their outfits.
Baby Hunter was adorned with a red hair bow surrounding her curly hair, and it matched the checkered thin sleeve dress and criss-cross designed sandals she rocked.
Her mother opted for high-waist denim pants and a caramel crop top, with its front zipper let down for a bit of skin to show. The new mom also wore white kicks, huge framed sunglasses, a tiny necklace, and small earring hoops, which glamorized her beauty.
The girls posed similarly; they rocked happy smiles and a cool look in two different images, a third photo centered on their seemingly palatable dish on a table. Zonnique's caption on the post read:
"Out for a second, right back in to watch more coco melon."
MOTHERHOOD JOURNEY SO FAR
The talk show host began her journey into motherhood in 2020; before the year ended, she announced the exciting news of the newborn. Hunter arrived in December and is currently the only child of her parents, Zonnique, and a lover named Bandhunta Izzy.
Heiress, went all out to prove her credibility as a great aunt to her niece. 
After the birth, she revealed that the delivery experience was easier than she envisaged but also nasty. Zonnique tried not to mess the place up as she pushed because she was conscious of her boyfriend.
Although, before her daughter's birth, the mother confessed that it was not an easy road. After discovering her pregnancy, she felt sad but decided to leave the situation to God.
Conversely, her baby daddy was delighted and began showing excitement from day one. These two have been an item since 2018, and their families approve of their relationship.
Zonnique admitted that she intends to take things slow and would not be getting married anytime soon. However, the new mom added that Izzy, a music artist born in Baltimore, seems like the right guy, and she feels that they have a shot to forever.
There is no doubt that Izzy would be a great father, as he already has two kids and parents excellently while doting on them online at the same time.
ZONNIQUE'S PARENTS ON HER PREGNANCY
When Zonnique became pregnant and wanted to tell her family about the news, she began with her stepdad, T.I. The then-pregnant mom confessed that she worked with the producers of her talk show to reveal the news.
When he heard, the rapper thought that it was a joke but later became settled to process the information. As for Tiny, it was effortless because Zonnique and her mom are BFFs.
In no time, the singer started picking names for her soon-to-arrive grandbaby; the new mom admitted that her mother enjoyed the entire process.
FAMILY LOVE
A few months after Hunter became a part of the family, Tiny's youngest child with T.I., Heiress, went all out to prove her credibility as a great aunt to her niece. 
In a sweet clip shared by Tiny, who gushed on her daughter, the 5-year-old rocked the infant in her arms by singing to her and planting kisses on her forehead. 
One glance at the post showed that the baby shares striking features with Heiress, and she gazed at the older tiny lady, looking mesmerized by the attention.
The young aunt seems to have scored more points from other family members, as months before the clip, Zonnique confirmed that her baby sister is an incredible aunt, compared to her other brothers, King and Major.