Todd Chrisley Opens up about Daughter Lindsie Chrisley's Emotional Battle & Jealousy Amongst His Kids
The Chrisley family patriarch Todd Chrisley opens up about his estranged daughter Lindsie and their strained relationship over the years.
On both his podcast and interviews, the father of five has been candid about his recent family troubles, starting with the legal battles that the family is currently dealing with and his relationship with his first child, Lindsie Chrisley.
In an interview with ET, the 52-year-old expressed his desire to let it all out in the open, asking the interviewer Rachel Smith to ask whatever she wanted to know.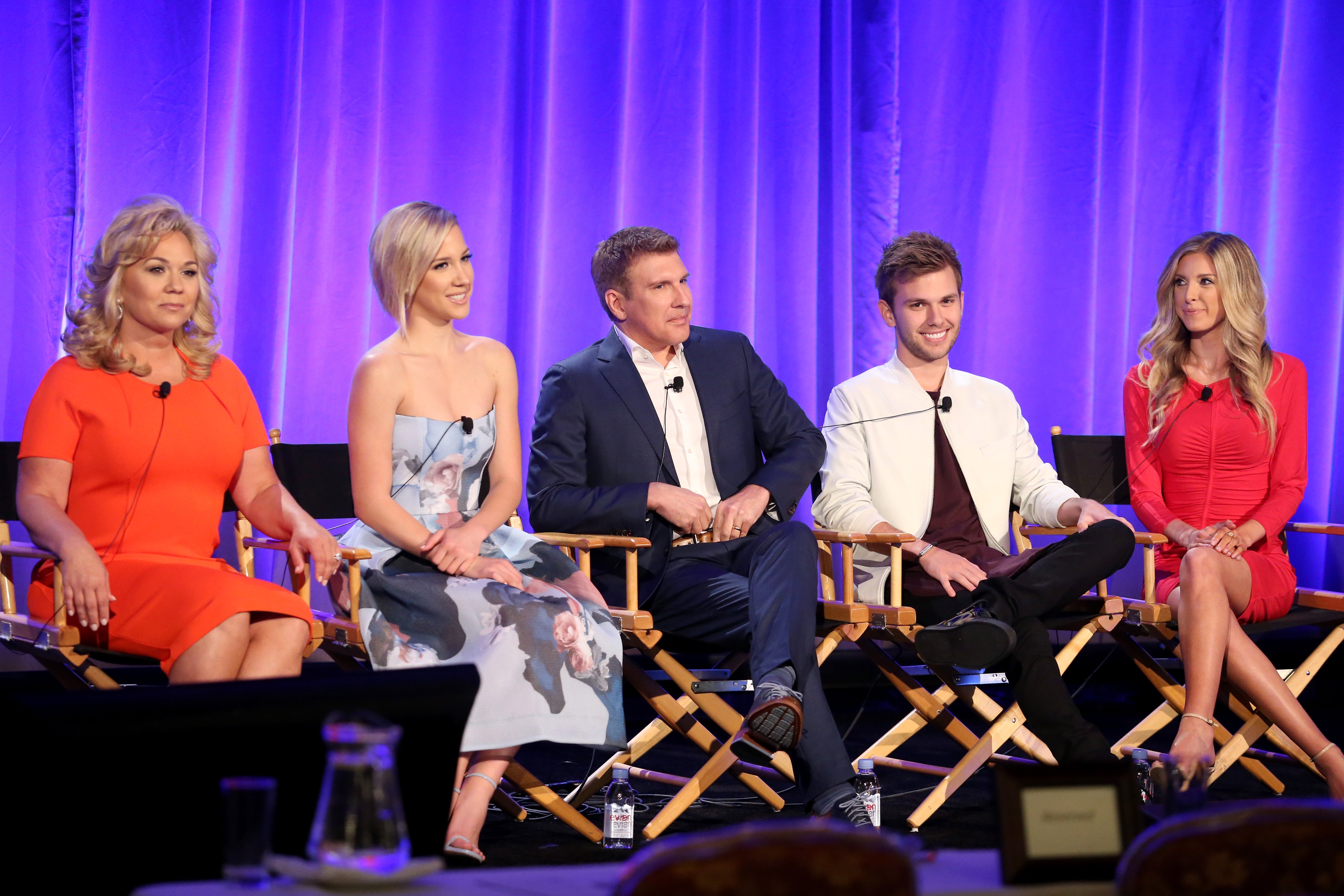 Asked if he'd heard from his daughter since she announced her divorce, he disclosed that he'd received a text from Lindsie but added that he'd turned it over to his attorneys because it was not safe for them to communicate. 
He adds that it would always be turned and twisted any time they tried communicating, and he did not want to run that risk. He also opened up about how sad he was that his daughter's marriage did not work out. He continued:
"I am sad about the situation. I'm sad that my daughter chose to make decisions that she's made in her life. But when you get married, marriage is supposed to be forever and you're supposed to have a commitment to each other."
After the announcement, Todd went ahead to write a supportive message for his daughter on social media, telling her that he'd always be there to protect her from anyone or anything that would try to harm her reputation.
However, the message was not received well by Lindsie, who opened up about it on her podcast "Coffee Convos," expressing how shocked she was that her dad would post such a personal message on social media, despite having her direct number.
Lindsie and her husband Will Campbell, at the time of their divorce, had been married for close to a decade after meeting at Georgia State University in 2008. They share a son, Jackson.
Todd and Julie had previously accused Lindsie of alerting the authorities over tax evasion accusations, even though she denied the claims.
The marriage, which Todd did not approve of, started with the couple eloping in 2012. They would break up in 2014, after which they reconciled and broke up once more in 2016. They reconciled once again, with the final blow being 2021.  
Lindsie explained the breakups caused by the newness in their schedules, seeing as they had a child to care for and did not realize that they were giving their son too much attention and neglecting their relationship.
Todd and Julie also opened up about Lindsie's emotional struggles and jealousy towards her siblings. Todd says this started from Lindsie's half-sister Savannah having more followers than her on social media. He adds:
"She is my daughter and I love her. There was just some kind of emotional battle that Lindsie has had within herself, and jealousy amongst her siblings."
At the time, Todd says, Lindsie was not ready to let her personal life out into the public, while Savannah was ready for the cameras, hence her precedented social media fame, which Lindsie did not take lightly.
Lindsie, who was initially a part of the family show "Chrisley Knows Best," pulled out later, citing an unhealthy environment for her and Jackson, seeing as she had had to keep going back and forth between Atlanta and Nashville for close to a year to film the show. 
The duo also updated ET on their family legal issues, saying that the Chrisley family still faces a 12 count federal indictment with tax fraud claims.
Though she denied the claims, Todd and Julie had previously accused Lindsie of alerting the authorities over tax evasion accusations.
They also admit that the only reason they have all these family and legal issues is that they are in the public eye, adding that if they'd not been running the shows, nobody would have cared who they were.