BernNadette Stanis AKA Thelma from 'Good Times' Shows Her Daughter Singing Beautifully as They Wear Matching Afros
These days, there is nothing BernNadette Stanis of "Good Times" loves doing more than spending time with her kids. She shared one of her and her daughter's twinning moments in a new video, showing as they rocked matching afros.
BernNadette Stanis is one of America's most iconic actresses. She is famous for her starring role as Thelma Evans on the CBS sitcom "Good Times," which ran from 1974 to 1979. 
Since the show ended, Stanis has been on other shows, including "The Cosby Show," and "What's Happening Now." She has also authored four books.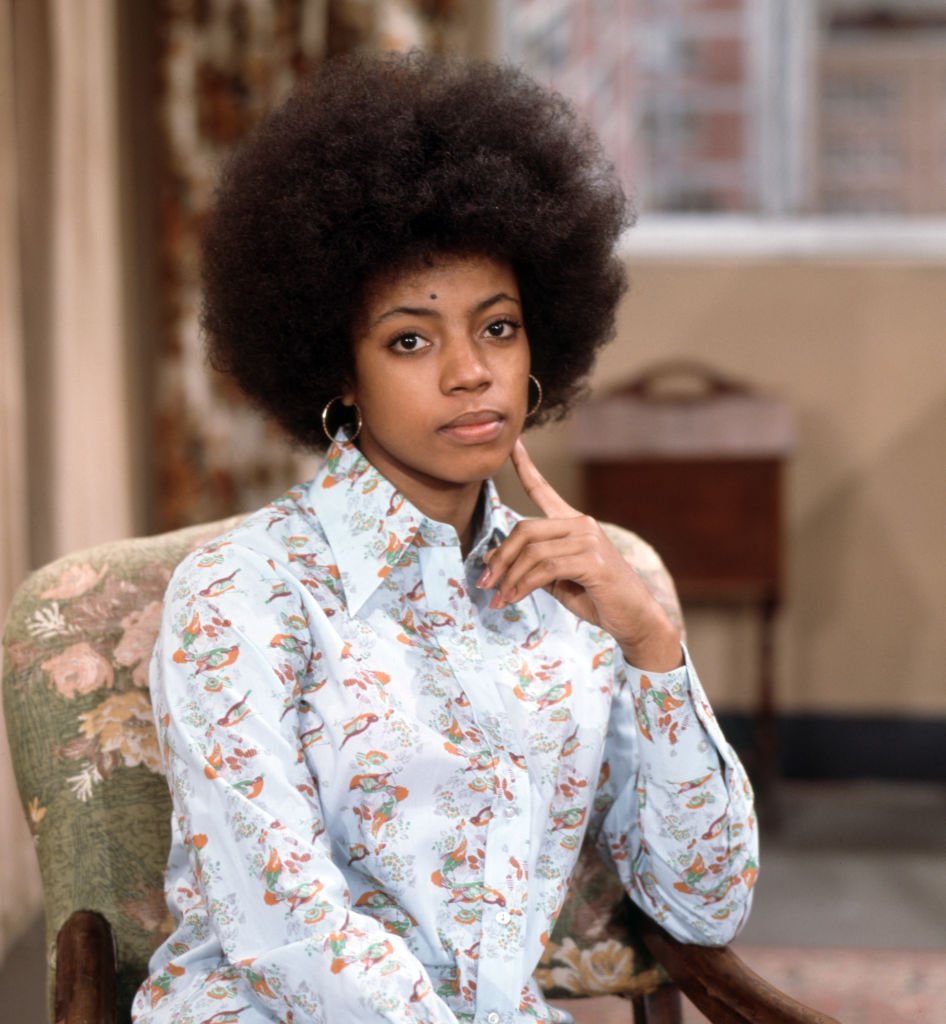 In her private life, she has been married four times and is a proud mother of two beautiful daughters, Dior Ravel and Brittany Rose. She is also a grandma to her granddaughter, who she has through Dior. 
Stanis enjoys spending time with her daughters and granddaughter and usually posts pictures and videos of their beautiful moments on her Instagram page. 
Last weekend, Stanis shared yet another beautiful moment of herself and one of her daughters. This time, the video showed her and Brittany rocking matching afros and stylish outfits. 
In the video, the iconic actress sat on a chair and looked at the camera while Brittany stood behind her and styled her afro. Stanis wore a pink V-neck top that revealed her cleavage.
Stanis said she started the foundation because she did not want her mom's life or death to be in vain. 
She accessorized her dress with a gorgeous necklace and hoop earrings and looked ravishingly beautiful with her perfect makeup. Meanwhile, Brittany looked dashing in her yellow top and colorful pants. 
Like her mom, she accessorized her look with a lovely necklace and hoop earrings and also rocked perfect makeup. While her daughter styled her hair, Stanis asked her to sing a particular song. 
Immediately, Brittany got into the spirit and showed her impressive vocal range and charming voice as she belted out a melodious song, much to her mom's delight. Stanis captioned the post: 
"🥰🥰My daughter and I are hanging out today and we decided to wear our Afros. 🤗🤗." 
While the video showed how much Brittany resembles her mother, her beautiful voice also showed she inherited Stanis' incredible talent and proved that indeed the apple doesn't fall far from the tree. 
Beauty and talent are not the only qualities in Stanis' arsenal. She is also a fashion trendsetter, a quality that many people observed during her days portraying Thelma on "Good Times." 
During a 2009 interview with Essence, Stanis gave an insight into how much input she had in Thelma's outfits. She revealed she was a dancer before joining "Good Times" and usually wore leotards over tights. Hence, her outfits were always fitted. 
However, when she returned to the set, they made her wear big pants and jeans, which she could not stand because it made her uncomfortable. Therefore, she asked the stylist to take all the pockets out of the jeans because she wanted them to lay smooth on her hips. 
Stanis also asked the stylist to tailor the legs all the way to the knees to make them fit like a glove. This was how Thelma's clothes came to be and how the tight jeans originated. 
Stanis owes much of her success to her mother, Eula Stanislaus, who nurtured her and helped her believe in herself. She reflected on her past while speaking at a Black History event last year. 
The 66-year-old admitted she was not always confident about herself as a child and advised people not to let fear stop them from walking into their destiny. 
Stanis' mom struggled with Alzheimer's disease and died from dementia in 2011. The experience impacted the actress and made her embrace another role of an Alzheimer's advocate. 
She founded a non-profit called "Remembering The Good Times Foundation" to raise awareness about dementia and also travels around the world, sharing how she cared for her mom. 
Stanis also wrote and published the book "The Last Night: A Caregiver's Journey," where she detailed dementia's impact on her life. Stanis said she started the foundation because she did not want her mom's life or death to be in vain. 
Hence, the foundation was her only way to fight back against the disease that took her mom's life and made her miserable for many years.