Tyrin Turner AKA Caine from 'Menace II Society' Looks Different 28 Years after Movie Release
Tyrin Turner, who played Caine in "Menace II Society" looks slightly different decades after the impactful movie premiered. Get to know the iconic actor who played a character that impacted many lives. 
A lot has changed in the world since "Menace II Society," a movie with a very jarring opening scene, was released; however, one thing that did not change is Tyrin Turner's good looks..
That's right, he looked great when he played the role of the doomed Caine in the High grossing movie, and he still looks good 28 years after it was dropped.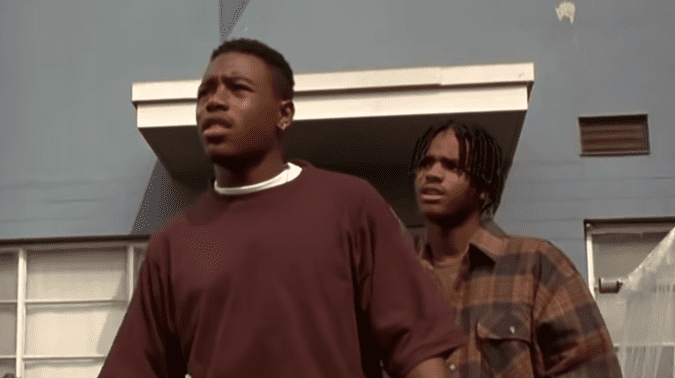 With how good the statistics were, one would think Turner would have achieved legendary status on the Hollywood music scene by now; however, that is not the case. 
He switched careers at some point, but these days, the talented man is busy doing films and working on upcoming bigger projects. His social media feeds don't give too much away about him, but they do portray him as a devoted family man. 
They contain throwbacks of some of his favorite things and pictures that have captured the love he has for his family, including his daughter. Of course, there are also pictures of himself, and each time he shares them, his fans can't help but moon over him. 
And who can blame them? The years have been kind to Turner, and his smile is still one of the best in Hollywood. Here are a couple of things not many people know about him. 
HIS BACKGROUND 
Turner grew up in a small house located on 51st Street and Hoover in South-Central Los Angeles alongside his mother, grandmother, and Little.
They also had a rotating cast of extended family, friends, and neighbors who would sometimes join them at the house during tough times. 
He acted in a commercial and was praised by the instructor, who called him a natural.
His mother had him when she was 15 and was often away from home working at the post office. His father was not present in his life as a baby and did not reappear in his life until he was a teenager. 
He was charismatic, and the older kids in his neighborhood drifted towards him; by the time he was 12, he lost his virginity to a girl four years older. 
Turner was a good kid growing up, and he was able to stay out of gang-related activities thanks to his mother, who gave him a good whooping when he was caught stealing a pair of Vans from a department store.
She tossed him in the bathtub and had the water running before she pelted him with an extension cord. It was an experience he would never forget, and it helped him steer clear of gangs, instead choosing to hang around family and ultimately remaining a good kid.
HE DISCOVERED ACTING INCIDENTALLY
Turner did not do very well in drama class, but he had a passion for performing, and despite his poor grades, he decided he would become an actor. In an interview with Vlad TV, he revealed that the moment came when he joined his cousin on a trip to an acting workshop. 
There, he acted a commercial and was praised by the instructor who called him a natural — he got his agent from a showcase at the same workshop. From then he took acting classes while working to keep his talent as raw and natural as possible. 
Later down the road, he was cast in Janet Jackson's "Rhythm Nation" video, and he also starred in some other projects before finally landing the role of Caine. At the time, he was already a father and had still been living with his mother. 
His portrayal of Caine, a street-savvy hustler torn between living the street life and making something out of himself, was Turner's greatest success.
He mentioned in an interview with This Is 50 that he was chosen for the part because the directors needed someone with range. 
Till today, Turner has the respect of many for growing up in a neighborhood overrun with different vices and staying clean enough to succeed as an actor. He is currently married to Amina Garner, and they have two children.