Serena Williams Grabs Attention with Her Huge Afro & Stunning Glow while Wearing Cleavage-Baring Pink Outfit
Serena Williams showed off her big, natural hair in a stunning photo, leaving her fans in awe. Scroll down to see what fans thought of the tennis superstar's look.
Tennis player Serena Williams is widely regarded as one of the greatest athletes in the world. The 23-time Grand Slam champion's incredible strength and grace on the court leaves many fans speechless.
Apart from tennis, the 39-year-old star player also shows grace in the world of fashion. She constantly enthralls her fans with her stunning looks and elegant outfits.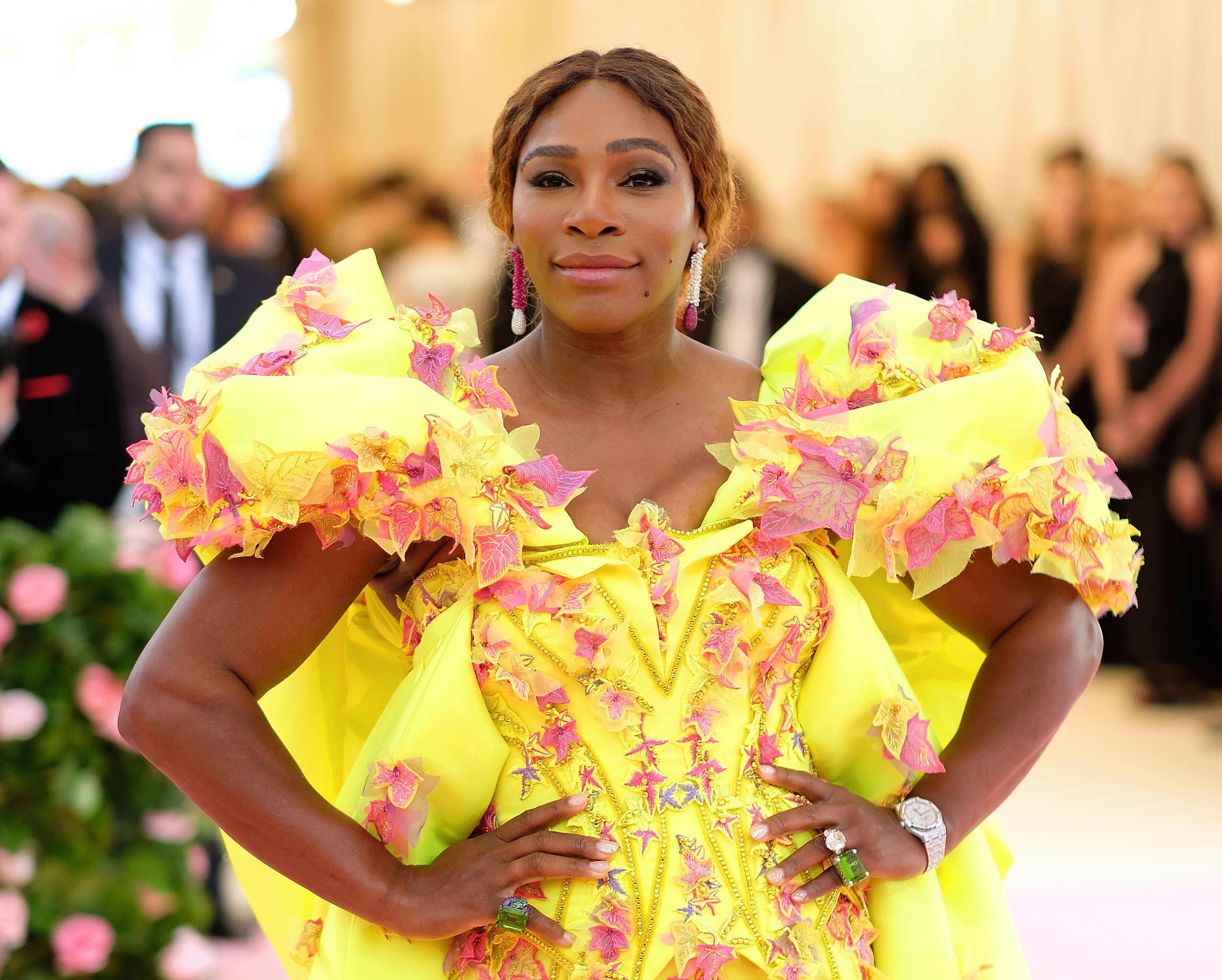 Serena, a proud mother of one, recently caught fans' attention with a photo she uploaded on Instagram. Following her beautiful picture, a gushing fan commented:
"Amazing!"
The gorgeous snap showed Serena displaying her big and natural afro hair as she wore a pink top that exposed ample cleavage. The fan added, "I like the hairstyle, so elegant as usual."
Serena's majestic hair stood out in the photo, which had lush plants serving as the background. The photo, which has received 200,000 reactions, also showed her angling her head to one side and showcasing her flawless makeup.
Her pink eyeshadow, lip gloss, and blush perfectly complemented her outfit. Serena completed her ensemble with an elegant touch of silver earrings and a necklace with a round pendant.
Serena Williams Jewelry is the athlete's recent business venture. In the caption, she wrote that she loved her necklace because it had the word "Unstoppable" engraved on one side and diamonds on the other.
Fans could not get over her dazzling and empowering look. Some commented with fire and heart emojis, while another remarked, "I mean the jewelry is cute, but Queen look at your hair [sic]!"
Playing the Nintendo Switch and weekly pampering sessions called "Serena Spa Day" are her other forms of self-care.
Another follower suggested that Serena maintain her glorious afro as it is. The top athlete has long valued her glorious hair, in addition to her love for tennis and fashion.
In an Instagram post that she made in June 2019, Serena shared the importance of braiding one's hair. She explained that braiding hair, which originated in Africa, has been a means of socializing for people.
"The tradition of bonding was carried on for generations and quickly made its way across the world," she wrote. Serena's post featured a photo of herself braiding her daughter Alexis Olympia Ohanian's hair.
Olympia is her three-year-old child with her husband, Reddit co-founder Alexis Ohanian. The doting mom noted how honored she was to share the experience with her little daughter.
Besides being devoted to maintaining her natural locks, Serena is also a huge fan of wigs. In September 2019, she took a break from her busy schedule and demonstrated how to detangle her hair wigs.
She documented the process on her Instagram Story, where she hilariously used Ohanian as her wig head. Many fans found her and the tech entrepreneur's clip funny and educational.
The process of washing seems relaxing for Serena. Playing the Nintendo Switch and weekly pampering sessions called "Serena Spa Day" are her other forms of self-care.

Besides sharing her self-care tips, Serena and her sister Venus Williams will soon reveal intimate details about their lives and their illustrious tennis careers in the upcoming movie "King Richard." The film centers on their father and coach, Richard Williams.
The movie follows Richard, a father who incorporated unconventional methods into playing tennis as he trained Serena and Venus to become great athletes. Actor Will Smith will play the siblings' dad.
Venus and Serena, who both withdrew from the 2021 Western & Southern Open, served as executive producers of the film along with their sister, Isha. HBO Max will premiere the movie on November 19.