Mo'Nique Flaunts Incredible Weight Loss in White Off-Shoulder Top & Fitting Pants in Photo
Mo'Nique shared an adorable photo on social media of herself kissing the woman she calls her daughter. The comedian displayed her slimmer figure after drastically decreasing her body weight.
Initially recognized for her stand-up work, Mo'Nique made her debut as part of The Queens of Comedy group. Among her accolades was a Grammy Award nomination for Best Comedy Album in 2002.
On August 6, Mo'Nique took to Instagram to share a gorgeous photo of herself dressed in a white off-shoulder top and fitting pants. The top she was wearing was the same as her daughter's.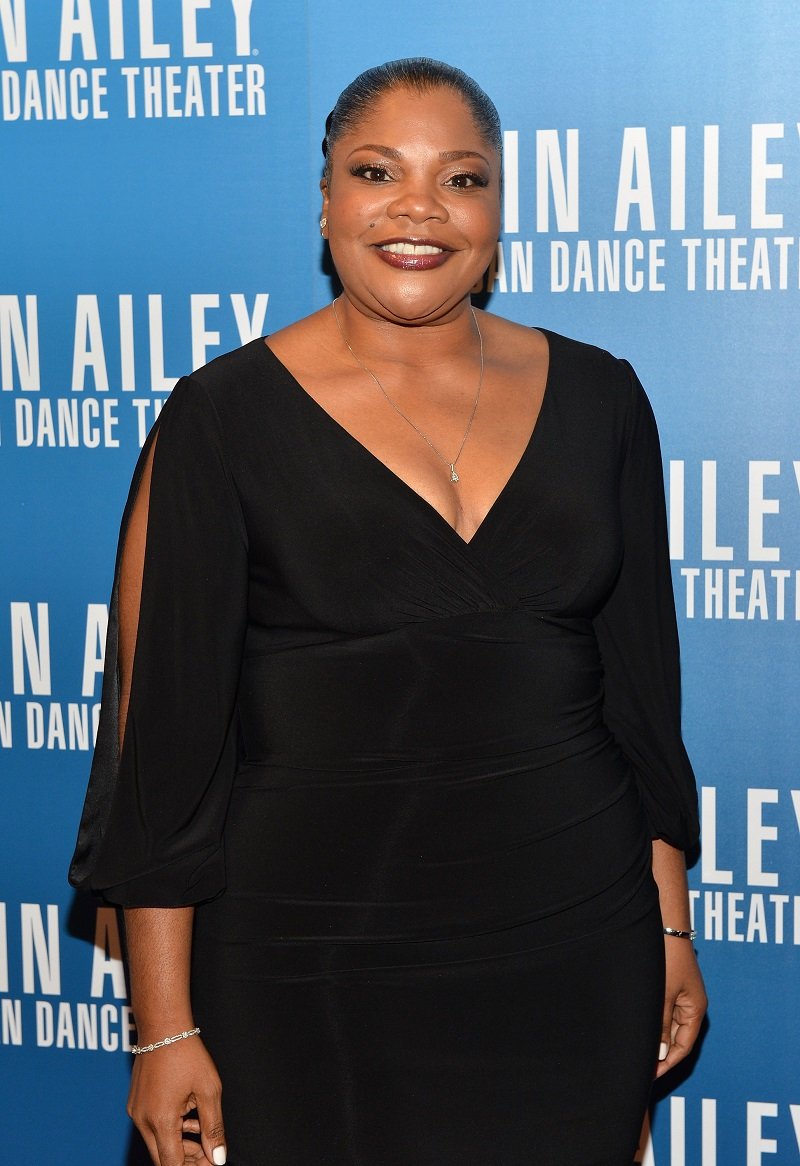 PROUD MOTHER
Additionally, they both have the same hairstyle. The photo shows Mo'Nique kissing her daughter on the cheek. The latter was a picture of happiness. In the caption, Mo'Nique wrote:
"I AM SO BLESSED TO HAVE A DAUGHTER LIKE YOU. You have touched my LIFE to make me want to be the best MOTHER/FRIEND on this journey called LIFE."
In the comments section, followers praised the mother-daughter duo for their beauty. Some fans, however, were unaware that Mo'Nique has a daughter. One person commented, "Never knew [Mo'Nique] had a daughter."
COMMITTED TO STAYING HEALTHY
Taking charge of her health is something Mo'Nique has committed herself to for the past few years. Regular exercise and a healthy diet have characterized the star's lifestyle. In the end, the results were worth it.
According to Mo'Nique, she weighed up to 300 pounds when she was filming "Precious" in 2009. The star shared details of her remarkable dietary transformation on social media back in 2018.
In July 2020, Mo'Nique prevailed in her race and gender discrimination lawsuit against Netflix.
During that time, Mo'Nique revealed that she had never been smaller in her entire adult life. From the time she was 17, her weight had reached over 200 pounds. It was the first time she had dropped below 200 pounds. 
Apart from exercising several times a week, Mo'Nique is also mindful of what she eats. According to the comedian, cooking for herself while on the road is one of her methods of keeping fit.
WHAT MOTIVATES HER
In an interview last year, Mo'Nique described her weight loss journey as impressive because it has taught her a lot about herself. The answer she always gave when asked what motivates her was that she has to do it for her husband and children.
Her posts on social media highlighting every workout that she does also aim to keep her fans healthy. Mo'Nique keeps things interesting with a combination of different exercise types such as weightlifting, yoga, and jumping rope.
FACING BACKLASH
Meanwhile, last May, Mo'Nique, also known for her role as Nicole "Nikki" Parker on "The Parkers," made headlines when she struck out at a woman she saw wearing blankets, pajamas, slippers, and head coverings while in Atlanta airport.
The star defended her post against backlash by posting a photo of a black woman wearing a bonnet, short shorts, and a tank top at the airport and insisted that women in the black community should do better than this.
Unfortunately, Mo'Nique's post provoked negative feedback once more. There are many commenters who told the comedian her actions are inappropriate and that she needs to take down the picture. 
Other than having issues with her judgment, many people also expressed concern about taking a picture of a stranger without their understanding or authorization and posting it on social media.
LAWSUIT AGAINST NETFLIX
In July 2020, Mo'Nique prevailed in her race and gender discrimination lawsuit against Netflix after a federal judge ruled she had reasonable grounds for believing that Netflix took retaliatory action after she rejected a lowball comedy special offer.
Currently, Mo'Nique is in the process of developing an array of unscripted projects thanks to Endemol Shine North America. Her shows will be produced through Hicks Media, the production company she founded with her husband and manager, Sidney Hicks.