Keshia Knight Pulliam Celebrates Bridal Shower Wearing Figure-Hugging White Dress with Slit
Actress Keshia Knight Pulliam got engaged last year and recently celebrated her bridal shower, glowing and looking gorgeous in a white dress. Check out her stunning snaps.
One of the most iconic stars in Hollywood, Keshia Knight Pulliam is best known for portraying Rudy Huxtable in "The Cosby Show" and Miranda Lucas-Payne in "Tyler Perry's House of Payne."
Besides her successful career, Pulliam is a proud mother to her four-year-old daughter, Ella Grace Hartwell. The 42-year-old beauty will soon walk down the wedding aisle following her recent engagement.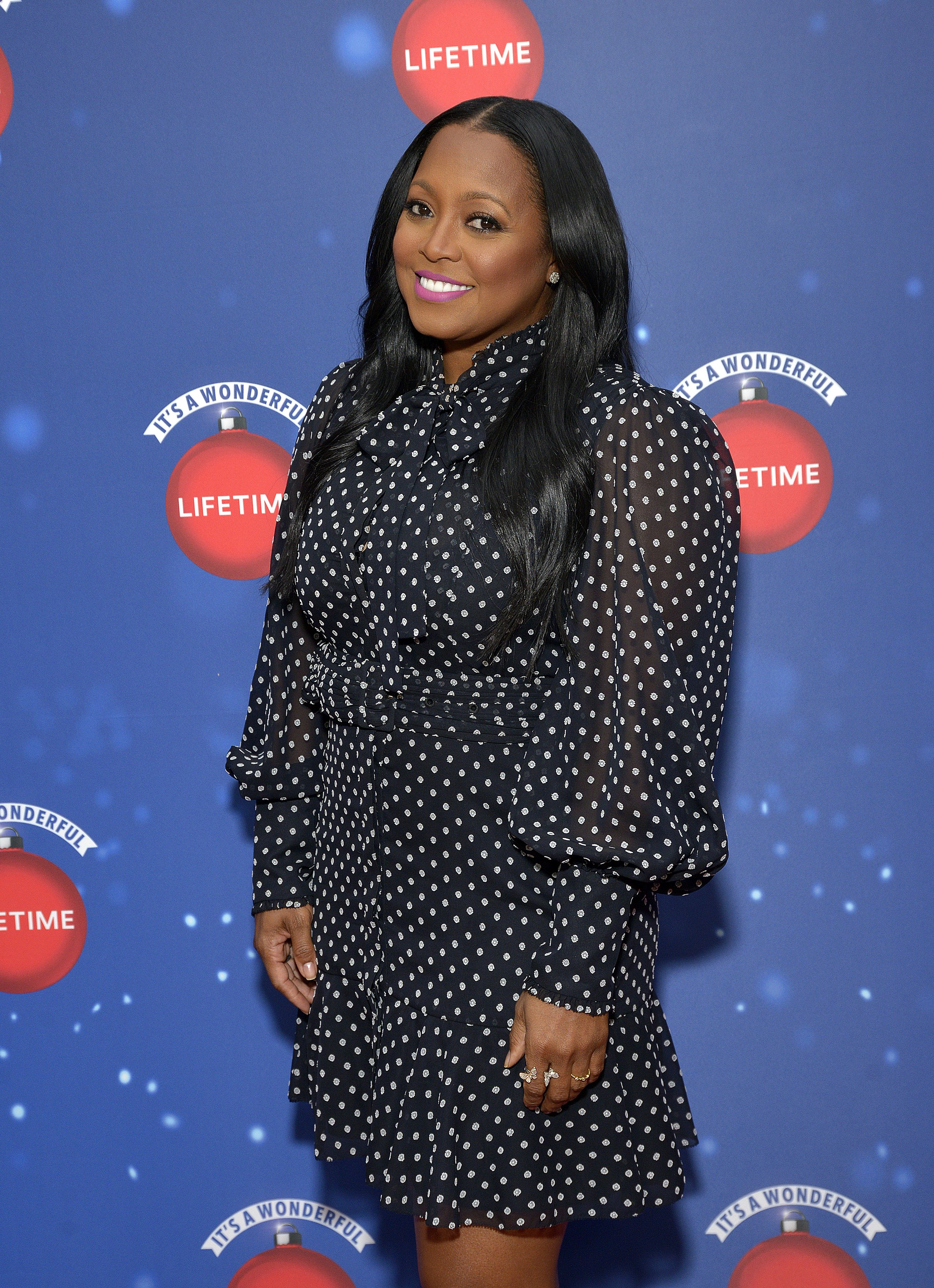 The doting mom is engaged to actor Brad James for almost a year. With her wedding day approaching, her friends threw her the best bridal shower. Pulliam's shared two photos on Instagram. She gushed in the caption:
"I am grateful beyond measure to have such an amazing bride squad."
Over the weekend, nine of the TV actress's closest pals threw an epic bridal shower for her. Among the many friends who attended her special occasion was actress Monyetta Shaw.
In her first photo, Pulliam and her friends showed off their wacky poses. Although they all posed in hilarious and adorable angles, the youthful actress still looked gorgeous.
Pulliam, who stood in the middle with arms stretched upwards, wore a white dress with a thick black belt cinched around her waist. Her stunning outfit featured a high slit on the side. 
The slit highlighted the entertainment star's flawless left leg. All the beautiful ladies, including the future bride, stood and smiled elegantly in the second picture.
Having her precious friends around left Pulliam feeling sentimental. She noted they have constantly supported her throughout the highs and lows of her life.
After a few months of marriage, Hartwell reportedly filed for divorce in July of the same year.
"We definitely have stories that we will take to the grave [sic]!!" she added. Her photo amassed more than 30,000 likes, with hundreds of fans commenting that she looked amazing in her dress.
Several fans expressed their heartfelt appreciation for Pulliam and stated she deserves to feel the love surrounding her, while others sent congratulatory messages in advance.
Pulliam and James announced their engagement in December 2020. The sweet pair celebrated their new milestone surrounded by their immediate family amid the pandemic. 
She began dating James in 2019 after meeting on the "Pride and Prejudice: Atlanta" set. When the veteran actress met him for the first time, she said they instantly clicked.
Both James and Pulliam were previously married. Unlike James' private marriage in the past, the "Madea Goes to Jail" actress had a hostile relationship with her ex-husband Edgerton Hartwell.
In January 2016, Pulliam tied the knot with Hartwell, a former football star and Ella Grace's father. After a few months of marriage, Hartwell reportedly filed for divorce in July of the same year.
She and the football athlete finalized their divorce in 2018. Following her bitter divorce, she feels that she is more clearer with her priorities in a relationship.
Pulliam is more than ready for her second chance at love and marriage as her wedding day approaches. In addition to that, she seems prepared for her only daughter to follow in her footsteps in acting.
"I feel like if she chooses to do it, she has the best guidance ever," she said in a past interview with ET. Pulliam was a former child star and the youngest Emmy nominee ever for "The Cosby Show."
Amid the global health crisis, Pulliam resumed acting following the recent return of "Tyler Perry's House of Payne" to the screen. BET is airing the series on its network after an eight-year hiatus.