Barbra Streisand, 79, on Upcoming Memoir & Significant Role of Jacqueline Kennedy in Her Book
Barbra Streisand once received the Presidential Medal of Freedom, in addition to many other accolades. To top off her achievements, she had an offer from an iconic woman to edit her memoir.
Barbra Streisand, 79, has, over the years, earned herself numerous accolades, including a Tony, two Academy Awards, four Emmy's, eight Golden Globes, and eight Grammy Awards.
She has accomplished so much throughout her career in the film and performance industries, but fans have been eagerly waiting for her to do just one more thing - write a memoir.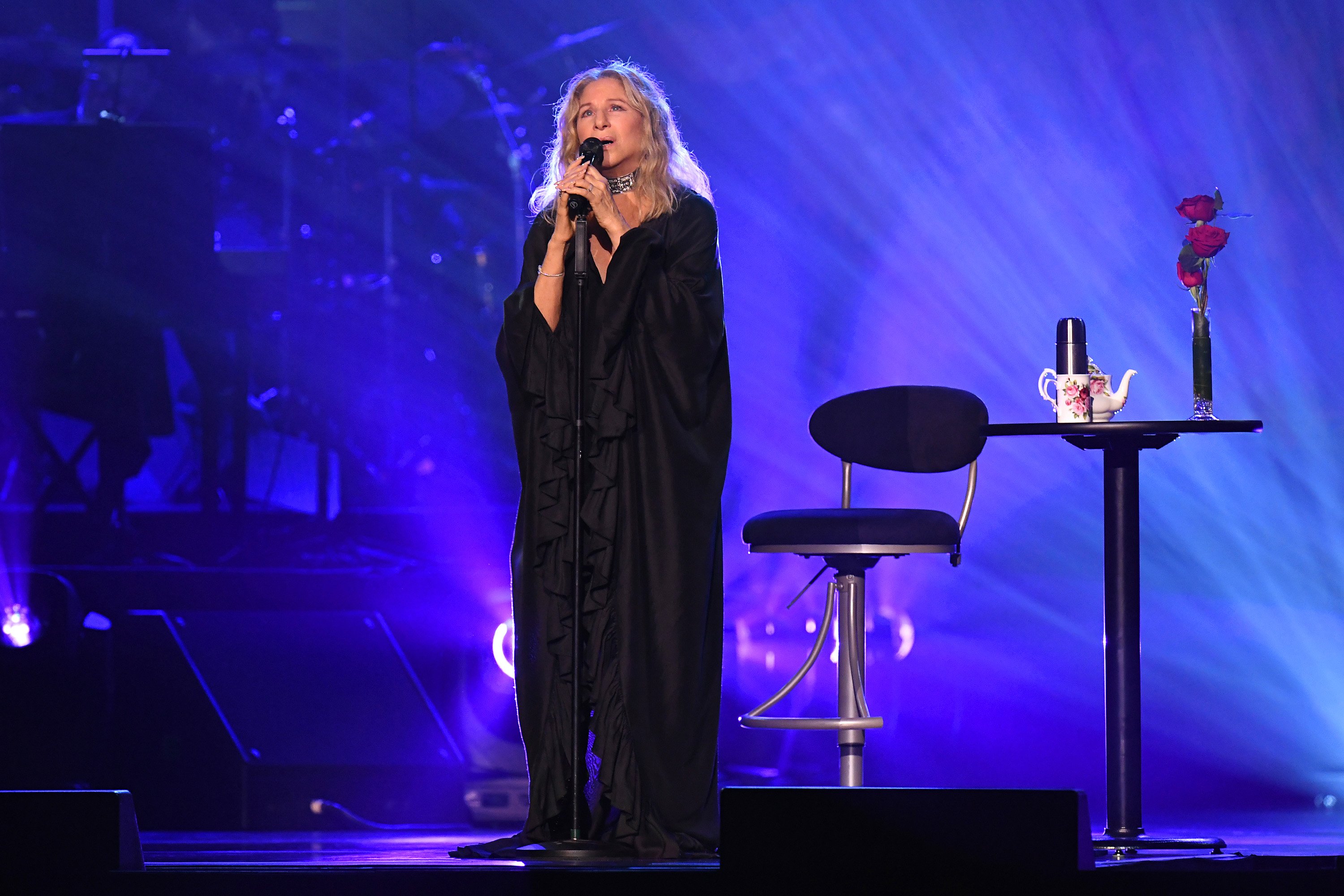 TURNING DOWN JACKIE KENNEDY
Speaking on "The Tonight Show," Streisand says that former first lady Jackie Kennedy came to her with an offer to edit her memoir, which at the time, she says she was not ready to write.
Jackie had been editing for the Viking Press following her husband, President J .F. Kennedy's death, and the passing of her second husband Aristotle Onassis, a shipping tycoon.
Despite being an expert at editing superstar's memoirs, including Michael Jackson's "Moonwalk," a bestseller in the '80s, Jackie never got a chance to work with Streisand. The "Guilty" singer says:
"I wasn't ready to do that then. I was always busy doing something else, so I would write in the journals, then go on to something else."
FINISHING HER LONG-DUE MEMOIR
Streisand started working on her memoir in 1999, but then she got involved in other projects, including movies, and concerts, so she halted the writing for a while. She would later resume in 2008.
The pandemic, she says, has helped her finally finish the book, adding that she's already written 824 pages and only needs to add an epilogue. She says 24 being her birth date is her lucky number, and she sees it as a sign to end it at that.
Streisand confirmed that it would be published next year, and just like she does not watch her movies nor listen to her records, she won't be reading her own memoir. Fans, however, can't wait for it to come out.
[Streisand] loves the gorgeous clothes, but the fittings, she says, make her feel like a clown on stage. 
STAGE FRIGHT AND NEW PROJECT IN THE PIPELINE
Having been a performer for so many years, one would expect the superstar to have gotten used to being in the middle of attention, but not for Streisand. She loves and hates being on stage in equal measure.
She explains that she still has stage fright, even after so long, but her main reason for hating the stage is that she hates fittings. She loves the gorgeous clothes, but the fittings, she says, make her feel like a clown on stage. 
Streisand is currently working on a new project," Release Me 2," a series of studio performances that have never been released before. 
STARTING OUT IN THE '60S
Streisand began her career in the '60s and was considered too ugly to be in the entertainment industry. She was met with criticism and advice about getting a nose job, but Streisand refused to.
She would go on to become a leading lady and pave the way for many performers who came after her, with her production company " First Artists," which enabled artists to forego the studio system to make films.
At only 21, she made a one-of-a-kind deal with Columbia Records to have creative control over her records, but in return, earn less. As reported by BBC, Streisand says:
"It wasn't important to me to know the amount of money I'd get. All I wanted was to sing any song I wanted to."
HER HUSBAND AND LONG MARRIAGE
Streisand married James Brolin in 1998, a wedding that was graced by A-list celebrities, including Kelly Preston, John Travolta, and Tom Hanks.
The bride turned heads with her 15-foot veil and Donna Karan wedding gown. The couple says the secret to their long marriage is being kind to one another and being truthful. And when nothing is working, they always seek help from a therapist. 
The icon has one son, Jason Gould, with her first husband, Elliott Gould, who she married in1963 and divorced in 1971. She has no kids with her current husband.