Blake Shelton, Kelly Clarkson and Her Future Ex-spouse's Relationship Triangle amid Divorce Drama
Blake Shelton and Brandon Blackstock have worked together; Blackstock was his manager. The two have maintained their relationship despite Blackstock's divorce from Kelly Clarkson.
Kelly Clarkson, 39, and Brandon Blackstock, 44, are currently in the process of divorcing. They initially met in 2006 at the Academy of Country Music Awards while he was still married to Melissa Ashworth.
At the time, Clarkson was being managed by Brandon's famous father, Narvel Blackstock. Clarkson, Brandon, and Blake Shelton, 45, are all linked together and have been close friends for many years.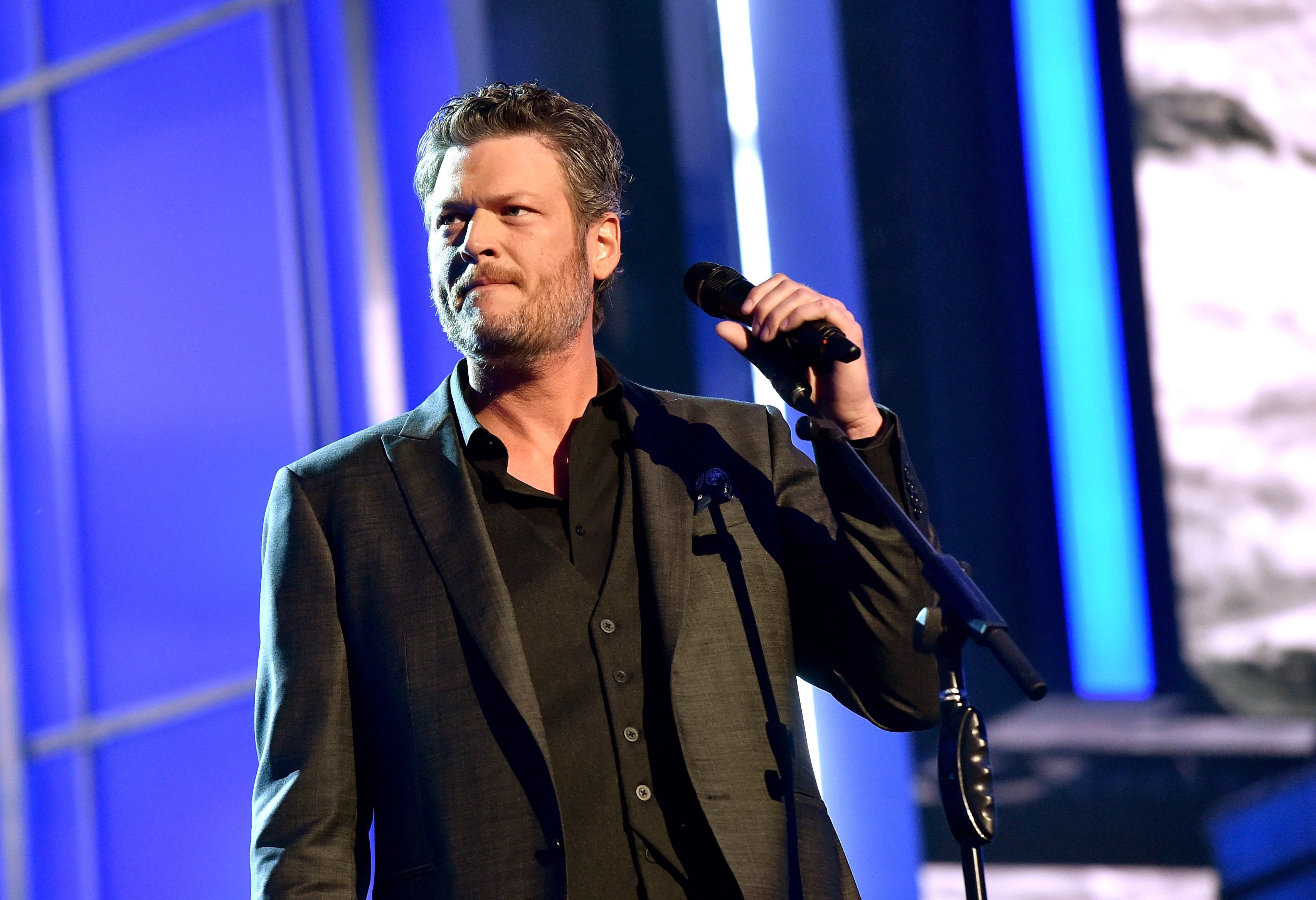 Shelton was even supposed to officiate Clarkson and Brandon's wedding. "US Weekly's" source said despite divorce proceedings happening in the background, Shelton and Clarkson have remained good friends, noting:
"Blake and Kelly are extremely close. Their friendship and bond goes beyond the business."
Besides being Clarkson's friend, the "God's Country" singer was one of Brandon's clients as he'd served as his longtime manager. He was the one who also encouraged Brandon to propose to the talk show host.
The country singer told "Hollyscoop" in 2012 that he informed the former entertainment manager that he needed to grow up and marry Clarkson. He even offered to perform during the wedding.
According to " Glamour, " the country singer was even set to officiate at their wedding," but that fell through because the couple eloped. Shelton and Brandon have been working together for quite a long time.
They knew each other long before the talent manager and Clarkson got married in October 2013. The two men have pretty much done everything together as friends over the years, making them very close.
Kelly Clarkson's split from Brandon Blackstock is providing the singer with a lot of material for her next album as the pair battle it out in court. 👀 https://t.co/piOcMzmX4F

— Us Weekly (@usweekly) August 11, 2021
They've played with each other's children, went on double date wine nights, and Brandon's visited Shelton's wife, Gwen Stefani, at her Los Angeles home. Clarkson's husband has since backed out of the music industry.
The insider said that Brandon was no longer involved in managing Shelton's career and wasn't working full-time in California anymore. This was addressed in February and March 2021's divorce court hearings.
Kelly Clarkson has won her Montana property in her divorce from Brandon Blackstock. Details on other assets she won: https://t.co/P58pXm5csC

— Us Weekly (@usweekly) August 12, 2021
Brandon said he planned on leaving the entertainment industry. "The Kelly Clarkson Show" host's husband said he wanted to become a full-time rancher at his and his wife's Montana ranch.
The ranch is actually one of the major contention points in the divorce. Clarkson wanted to sell the property as she felt it was financially draining, but her husband wants to use it for his new rodeo manager career.
Kelly Clarkson scores a legal win in her divorce from Brandon Blackstock as the judge upholds prenuptial agreement. https://t.co/X6gtl1vDS2

— Entertainment Tonight (@etnow) August 12, 2021
On August 9, 2021, court documents revealed that the Texas native spent "minimal time" managing Shelton, his one remaining client. Clarkson was the one who filed for divorce from her husband in June 2020.
Since filing for divorce, [Kelly] Clarkson has been leaning a lot on her co-star [Blake Shelton].
Clarkson is in the process of divorcing Brandon Blackstock, who manages Shelton. https://t.co/kMye8DSGPN

— Kiss 108 (@Kiss108) August 11, 2021
Last month, the "American Idol" winner was ordered to pay Brandon almost $200,000 per month starting from April 2021. An "Us Weekly" source said the agreement was only a temporary one for the pair.
Clarkson and Brandon were yet to reach a formal settlement in their divorce. The current agreement includes $150,000 per month spousal support and an extra $45,601 per month for child support.
‼️🚨EXCLUSIVE DETAILS🚨‼️ #KellyClarkson's friendship with her #TheVoice costar #BlakeShelton is extremely tight because the county star just fired her ex-husband as his manager!!https://t.co/Ddyv62KYEF

— Radar Online (@radar_online) August 12, 2021
The couple is parents to daughter River, 7, and son Remington, 5. Shelton and Clarkson became even closer when she joined the NBC network on the singing competition, "The Voice," as a coach in season 14.
Since filing for divorce, Clarkson has been leaning a lot on her co-star. A different "Us Weekly" insider claimed Shelton had been the friend Clarkson needed and quite supportive to her as they saw each other as siblings.