Clint Eastwood's Daughter Francesca Eastwood Displays Her Killer Legs & Natural Beauty in Cheeky Photos
Legendary Hollywood actor Clint Eastwood's daughter Francesca took to her social media to flaunt her long legs and pretty face, and her fans could not help but adore her.
Clint Eastwood's 28-year-old daughter Francesca has a lovely effect on her fans whenever she shares a picture of herself. Likewise, the actress and model seem to enjoy the feedback from her fans whenever she shares a post on her Instagram.
The mother of one loves the spotlight, and she has the captivating looks and figure to keep her fans glued to their screen. In her recent snap, Francesca gave her fans a view of what dressing up looks like for her.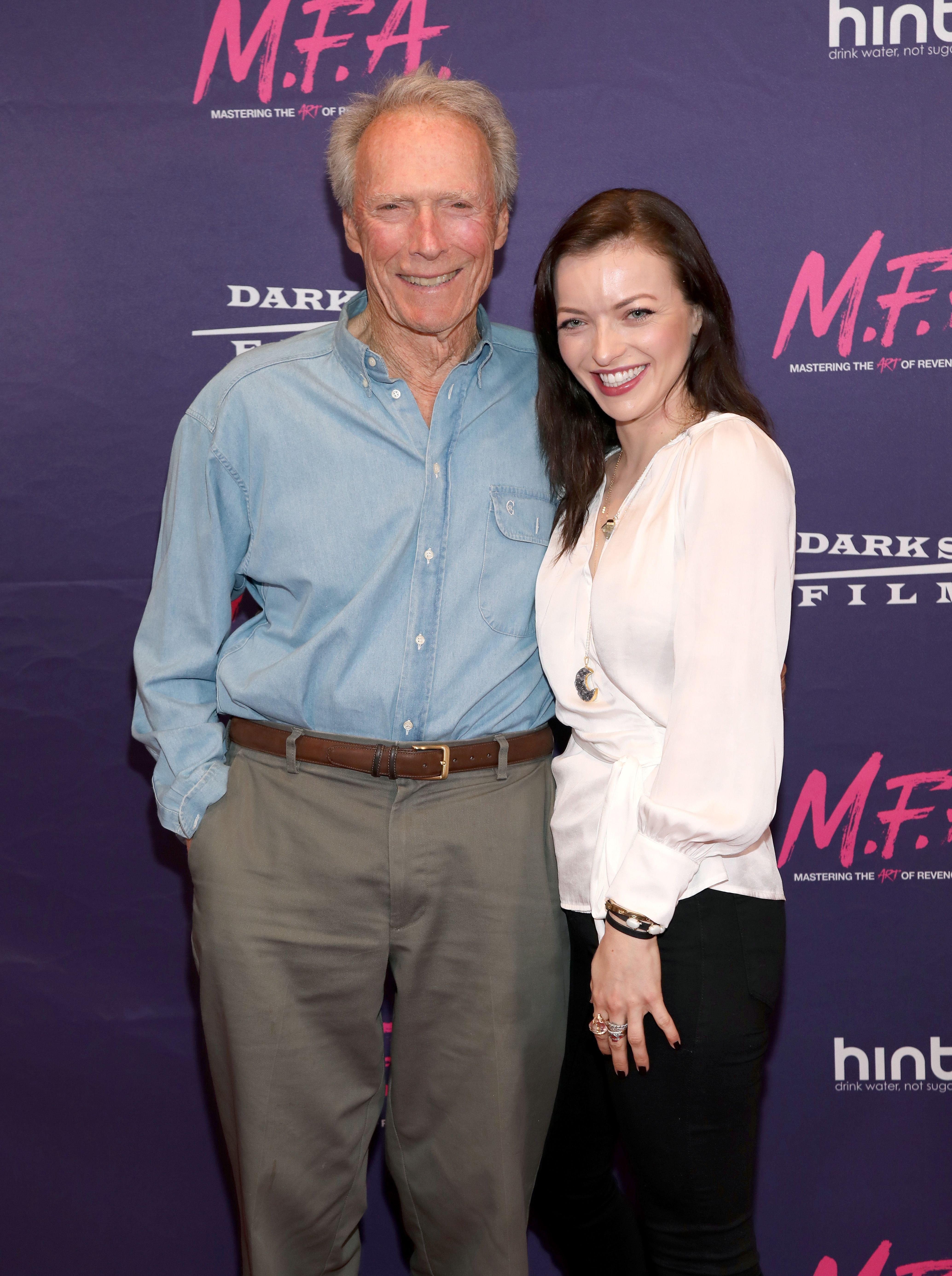 STUNNING NEW SNAP
The TV personality's killer legs were in full display in the pictures she shared on her Instagram page. The actress wore a black set of underwear which she matched with a pair of black heels, and she looked stunning.
In the last slide of the snaps, Francesca's stunning face was in full view as she was being made up by a makeup artist. From the background of the lovely snap, it looked like she was on a movie set or a photoshoot.
Her fans rushed at the pictures in full force, with each follower noting their favorite part of the picture. One fan remarked that Francesca's legs were too stunning not to be noticed, while another added that the model looked adorable.
This would not be the first time the mother of one has shared something so breathtaking. Over the years, it has become her hobby to flaunt her beauty and take part in adventurous photoshoots.
Francesca grew up as the daughter of one of Hollywood's biggest names, but these days, the 28-year-old is making a name for herself. Her Instagram plays host to thousands of loyal fans and followers who love to see every bit of her adventure.
BECOMING A MOM
Francesca became a mom for the first time in 2018 following the birth of her son Titan Wraith Eastwood with Alexander Wraith. The stunning model welcomed her son a few months after she announced her pregnancy at the 2018 Environmental Media Association Awards.
Francesca's son became a family sweetheart the moment he was born and even got her brother, Scott, thinking about starting a family of his own. The actor noted that becoming an uncle made him aware that he had to become his little nephew's right mentor and father figure.
CLINT AND HIS FAMILY
Despite being a Hollywood great, to his credit, Clint is a family man who shares a sweet bond with his children. The actor is loved by his eight children and five grandchildren and is said to be actively involved in their lives.
Francesca and her brother Scott are Clint's children from his relationship with co-star Frances Fisher. Although he has a large brood, Clint prides himself in knowing that all his kids have found success in their careers. 
His son, Scott, has become a sought-after actor, featuring in a series of hit movies. Scott credits his father for being the right model and hero that helped inspire him to greatness. For Clint, his children's love is his greatest achievement.