'Dr. Quinn, Medicine Woman' Stars Jane Seymour and Joe Lando Hated Each Other Filming After Previously Dating but Now Became Close Friends
"Dr. Quinn, Medicine Woman" was a hit series during the years, but what made it more captivating was the complicated relationship between two of its top stars.
Hollywood has played host to some of the sweetest romances between stars, but other times, these stars tend to share complicated relationships such as "Dr. Quinn, Medicine Woman" stars Jane Seymour and Joe Lando.
The duo were two of the show's best actors, but it was their complicated relationship that saw them go from lovers to enemies and friends that made the headlines.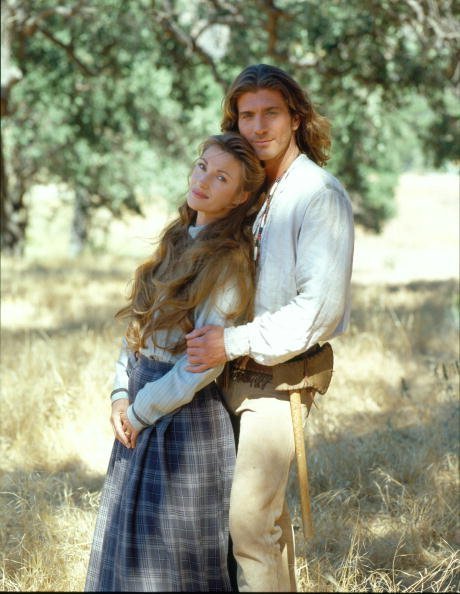 SEYMOUR AND LANDO HATED EACH OTHER
Seymour and Lando enjoyed a brief romance shortly before they both cast on "Dr. Quinn, Medicine Woman." The former love birds had just come out of their relationship before playing their roles in the movie, and as a result, their relationship on set was acrimonious.
Seymour, now 70, recalled the moment as a difficult one for her. The two stars filmed together for more than five years without talking to each other about what their roles demanded.
Lando played Byron Sully on the CBS drama, where Seymour starred as the famous Dr. Michaela "Mike" Quinn. Their characters were romantically involved, but despite their differences, they played their roles like true professionals.
To their credit, Seymour and Lando did not want their breakup to become a distraction on set, so they did their best to set their issues aside and keep the workplace peaceful.
In an interview, the 70-year-old actress confessed that their offscreen issues added some sexual tension to their characters, something she believed would not have happened if they played the roles of a happy family.
REUNION
More than a decade after their famous beef, the former lovebirds have remained friends and are often pictured together. From time to time, Seymour shares sweet pictures of and her old buddy, where she expresses her gratitude for their friendship.
In 2015, Seymour finalized her divorce from her fourth husband, James Keach, while her onscreen partner, Lando, has been married to Kirsten Barlow since 1997.
In 2019 Seymour thrilled fans with a lovely picture of her reunion with Lando, which she captioned, "Summers with Sully!" The lovely snap had fans wanting more of the duo, but sadly, they both enjoy staying friends.
Since "Dr. Quinn" ended, fans have seen Lando and Seymour feature together in another movie. The duo appeared in the Hallmark film "Perfectly Prudence." 
Although fans enjoyed seeing them make an onscreen comeback, there have been calls for a "Dr. Quinn Medicine Woman" reboot. Seymour is part of those clamoring for a return of the beloved show. According to the 70-year-old, old cast members are willing to return.
Seymour remarked that filming the show was a pleasant experience, and stars and cast members of the series have remained in touch since its final episode. It remains to be seen if fans will get their wish of a reboot granted.