Rev Run's Daughter Angela Simmons Flaunts Stomach & Smooth Legs in Plunging Pink Croptop & Tiny Denim Shorts
Rev Run's daughter Angela Simmons is gorgeous! She recently shared a jaw-dropping snapshot of herself on social media, giving off an attractive aura to the delight of her supporters.
American rapper and producer Rev Run's daughter, Angela Simmons, is a familiar figure for reality TV. The mother of one was catapulted into fame in 2009 when she appeared on the reality TV show "Daddy's Girls."
Over the years, Simmons has garnered several social media supporters, who she constantly thrills with incredible snapshots, showcasing her physique and fashion prowess. Recently, she wowed her fans once more with a stunning picture of herself and received tons of admiration.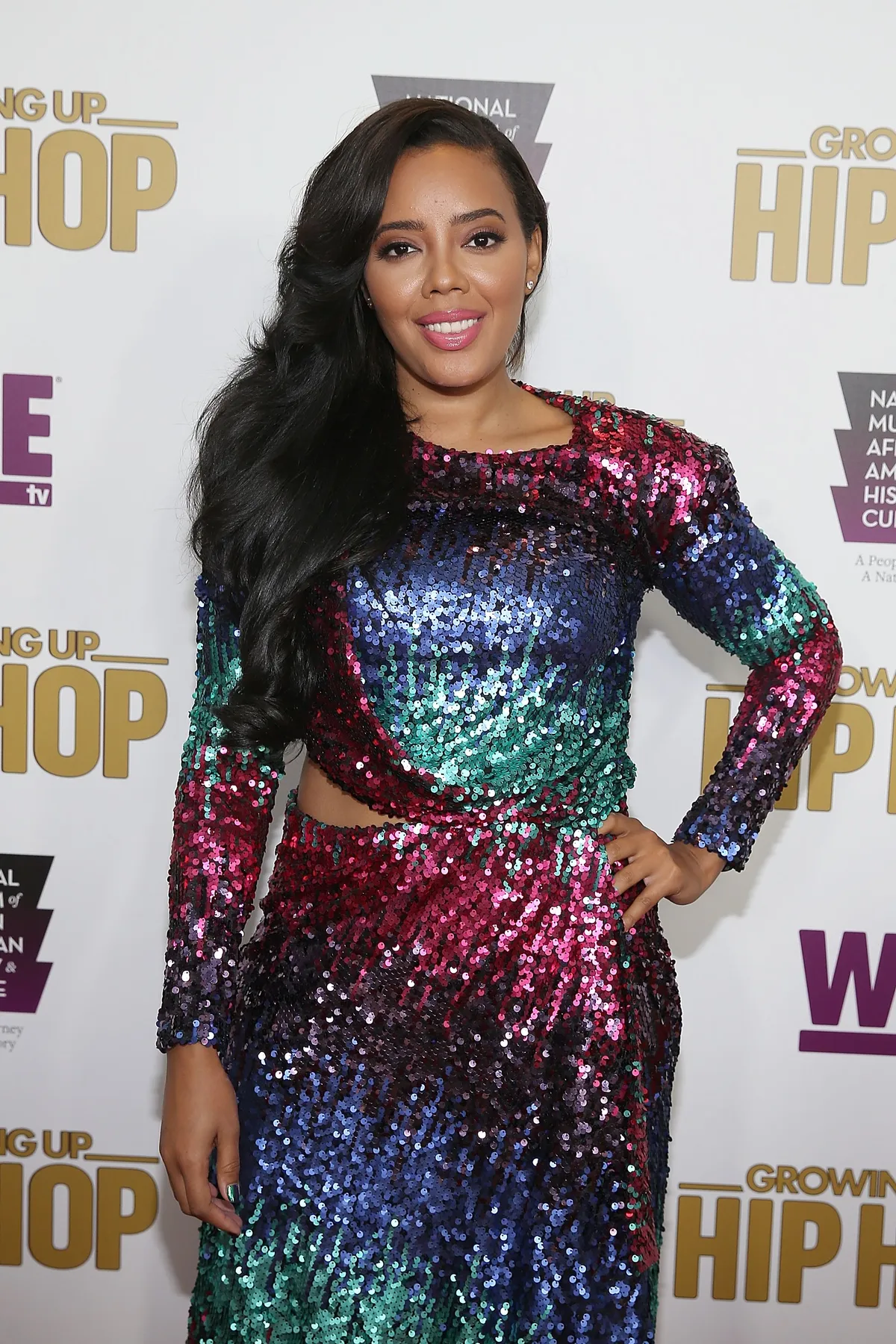 Taking to Instagram, Simmons flaunted her banging figure and silky skin as she looked dapper in a plunging pink crop top, giving her cleavage ample opportunity to be on full display. The reality TV star also accompanied her top with a pair of skimpy denim shorts.
Simmons rocked her long wavy black hair with poise and finished off with a sizzling face beat. She posed with her right hand in the air and her head slightly tilted, giving the camera a serious look. In the caption, the raving beauty vibed to one of Nicki Minaj's songs. She wrote:
"🎶 I bust shots, don't duck if it don't apply🎶 @Fashionnova FashionNovaPartner."
Simmons might be feeding her fans with premium media content, but her show of skin goes beyond mere posts. The designer is all about body positivity and fitness and seeks to inspire lots of women.
The rapper's daughter once updated her 7.1 million Instagram followers with a workout video, which saw her celebrate her natural body. In the caption that accompanied the post, Simmons revealed that she owned every part of her cellulite body.
There are speculations that there may be trouble in paradise as Simmons has deleted all photos of Jacobs from her Instagram page.
According to her, the body was hers, and she loved it. After the post was shared, many supporters trooped to the comments section with words of love and encouragement.
Simmons lived up to her thoughts about body positivity at The Matte's Collection Fashion Show during the Miami Swim Week. She showed off her curves while donning a Coco bodysuit and Coco Monogram Pants, and fans loved it.
Although Simmons appears to be living life to the fullest, she has faced some setbacks, even in her love life. The star is yet to walk down the aisle, but she told PageSix that when God is ready, she would tie the knot and have more kids. 
Simmons was previously engaged to Sutton Tennyson, however, the pair split in 2018, a few months before the latter was fatally shot in Atlanta. Following the death of her ex-fiance, the reality TV star went silent about her relationships.
However, in August 2020, Simmons seemed to have found love in the arms of a boxer, Daniel Jacobs, and the pair have shared moments from their relationship on their Instagram pages. 
These days, there are speculations that there may be trouble in paradise as Simmons has deleted all photos of Jacobs from her Instagram page, with the boxer doing the same.
The speculations are yet to be confirmed, but in the meantime, Simmons has the unwavering love of her three-year-old son and numerous supporters, who would love to see her happy.