Get to Know 'Grey's Anatomy' Star Kelly McCreary's Husband & Father of Her Child, Pete Chatmon
"Grey's Anatomy" actress Kelly McCreary has announced she is expecting her first child. Get to meet her husband and soon-to-be father of their first child, Pete Chatmon. 
On Monday, actress Kelly McCreary, famous for playing Dr. Maggie Pierce on the long-running medical drama "Grey's Anatomy," announced she is pregnant with her first child. 
The actress shares her child with her husband Pete Chatmon, with whom she shares a beautiful love story. Get to meet Chatmon and find out more about their beautiful union.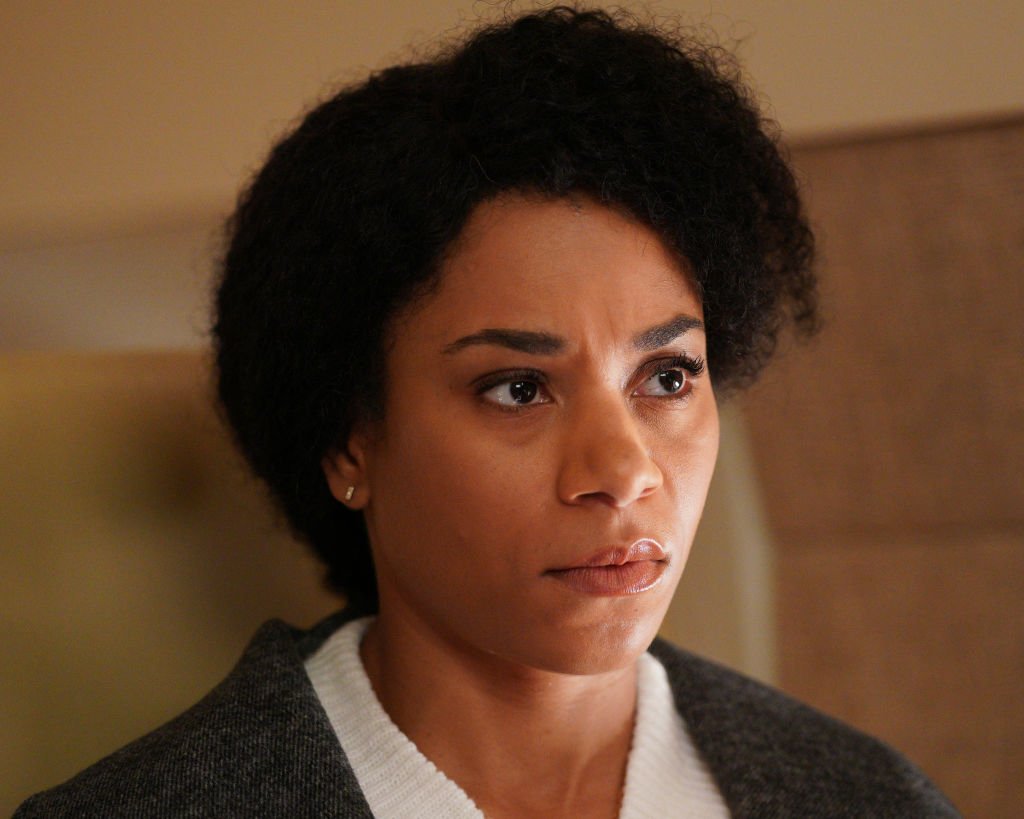 WHO IS CHATMON? 
Chatmon is a 1999 graduate of New York University, where he studied directing and writing. He directed a few episodes of "Grey's Anatomy" and several episodes of shows like "The Last O.G.," "Grown-Ish," "Black-Ish," and "It's Always Sunny in Philadelphia." 
Besides directing series, Chatmon has also produced his own films, including "Chamelon," "Premium," "761st," "Broken," "God Loves You," "Wilmington on Fire," "Wednesday Morning," and "Black Card." 
Chatmon also owns a clothing line, TheDirector merchandise line, which he launched in 2017 to empower and inspire up-and-coming and aspiring directors. 
He hosts a podcast, "Let's Shoot! with Pete Chatmon," which debuted in June 2020. In the podcast, he discusses with actors, writers, showrunners, producers, executives, and many more about directing and how to become a good director. 
HOW DID THEY MEET?
Chatmon and McCreary met on the set of "Grey's Anatomy" in 2017. The couple dated for two years before deciding it was time to walk down the aisle. 
They married on May 4, 2019, in an intimate seaside wedding. McCreary shared pictures from her wedding day on her Instagram page and said she was besieged by blessings. 
McCleary said what excited her about Dr. Maggie running into Winston was that it was a great opportunity to experience herself differently. 
CHATMON LOVES SPENDING TIME WITH HIS WIFE
While Chatmon enjoys directing, there is nothing he loves more than spending time with his beautiful wife. He usually shares pictures of the beautiful moments they spend together. 
On January 4, he shared a picture of them spending time at the beach. In the post's caption, he expressed his readiness for 2021. 
TOGETHER FOREVER
Chatmon is never shy about sharing his love for his wife with his fans on social media. On May 4, he celebrated their second wedding anniversary by posting a picture from their wedding day. 
In the post's caption, he wrote, "Two years down, ♾ to go…" He wished her a happy anniversary and described her with fond names before adding that she is the best decision he ever made in his life. 
In another post, he shared another picture from their wedding day and thanked McCreary for holding him down, lifting him, and tag-teaming life with him. He added: 
"Your Partner Is The Family You Pick And With You I Won The Draft. Two Years Down, ♾ To Go. 🖤."
A DELIGHTFUL FATHER
Chatmon joined his wife in announcing they are expecting their first child as a couple. He shared a picture of her holding her pregnancy test kit result and another snap of them cuddling each other while smiling. 
In the post's caption, he said it was his favorite Monday post of all time. He added that he is excited to grow his and McCreary's family and add "Dad" to his resume. 
SPECIAL MOMENTS ON "GREY'S ANATOMY"
While McCleary and her husband have enjoyed many memorable moments in their marriage, she has also been part of many beautiful moments on "Grey's Anatomy." 
One of these moments is her character's romance with Winston, which many fans loved as they felt Dr. Maggie deserved such a man after all she had been through. 
In a chat with Variety, McCleary said what excited her about Dr. Maggie running into Winston was that it was a great opportunity to experience herself differently. 
In October 2020, the "Grey's Anatomy" cast and crew returned to filming after a long absence due to COVID-19. McCleary took Good Morning America on a tour behind the scenes of the set to see the preventive measures taken to ensure their safety. 
The actress enjoys such moments and loves sharing them with her fans. Hopefully, the arrival of her baby will bring more beautiful moments for her and her family.