Tisha Campbell & Duane Martin's Youngest Son Is the Spitting Image of Dad on His 1st Day of Middle School
Tisha Campbell shares an emotional message after dropping off her youngest son at middle school, and fans could not help but notice the boy's striking resemblance to his dad, Duane Martin.
Onscreen personality Tisha Campbell was married to Hollywood star Duane Martin for more than two decades, and the former couple shares two sons, Xen and Ezekiel.
Despite their separation, the parents continue to prioritize their sons. So far, there have not been any complaints concerning either party's parenting skills.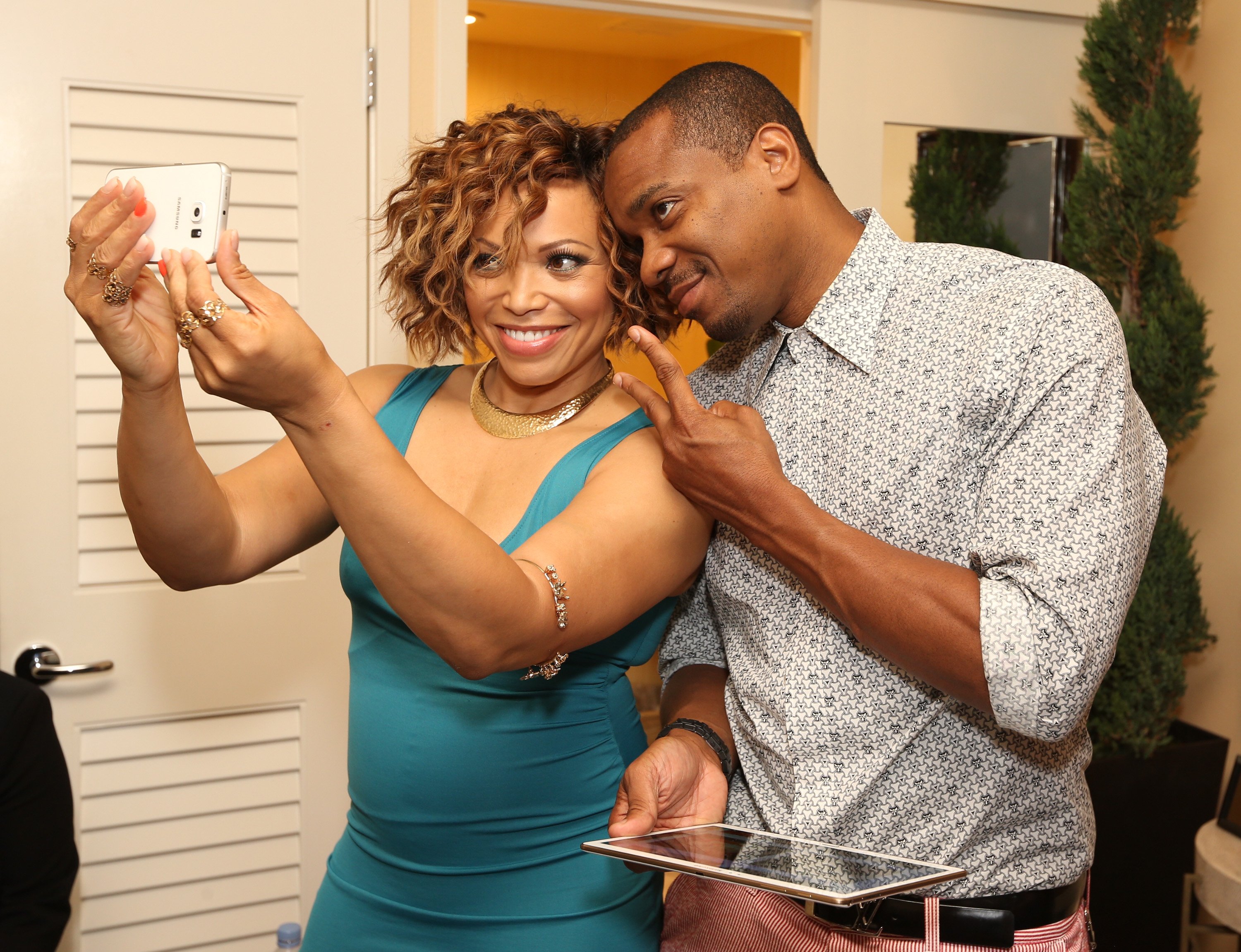 As the new week began, Campbell shared a post featuring her youngest child, Ezekiel, on his first day in middle school. It consisted of a picture of son and mom, both wearing black nose masks, an 8 seconds slow-mo clip of the schoolboy in a white shirt, with a black bag resting on his chest.
Although Ezekiel's face was mostly covered with the nose mask, the features highlighted showed that his dad possessed strong genes as the middle school attendee looked like Martin's twin.
The mother of two explained that her baby is growing up fast, and seeing him attend middle school gave her a bitter-sweet feeling laced with pride. In the end, she added:
"He was a little nervous then pushed his nervous aside and walked right in — head held high. Then my oldest is in his sophomore year of college and I just dropped him off."
MOTHERHOOD JOURNEY
It has not been easy juggling a busy career with motherhood, but Campbell is faring well and inspiring many mothers. She takes her time to talk with her sons and educate them on important issues.
In 2019, while guest-hosting the daytime show, "The Real," she told her audience about how Ezekiel handled the topic of racism when they spoke. 
After explaining his ancestral racial background, the mother of two stated that her son refused to accept that his family is of African descent or are African-Americans. His excuse was due to his mom's skin color.
Eventually, he accepted the truth, but it took a great deal of time and explanation. While coping with her inquisitive son is interesting, Campbell has revealed that parenting her older son, Xen, who is autistic, gives her great joy.
At first, it was not easy accepting the diagnosis, but they worked through it; and thankfully, the young man is now in college, a milestone that his mother celebrated.
Xen's condition inspired Campbell to educate and help people with the diagnosis, and she has published a children's book, a short film titled "Colored My Mind," and runs a non-profit organization known as "Colored My Mind."
DIVORCE SAGA BETWEEN CAMPBELL & MARTINS
After 22 years as a couple, Campbell decided to call things quit with her husband, citing emotional, mental, financial, and physical abuse as the reasons.
She hit her ex-husband with a restraining order which was successfully granted by the judge who ordered Martin to keep a 100-yard distance from his ex-wife.
Claims in the documents explained that during their marriage, there were physical altercations; he hid money from her and even body-shamed her.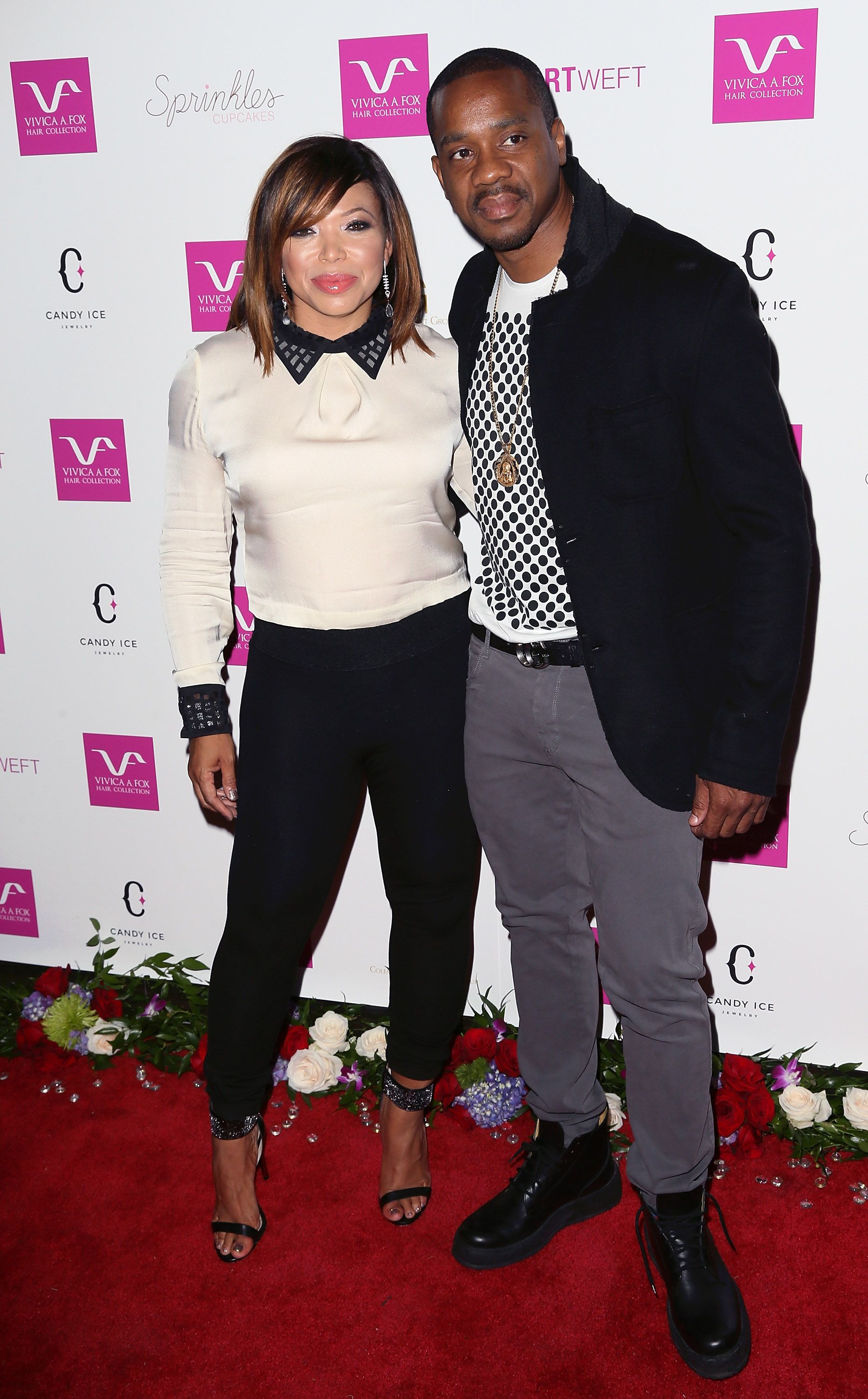 Last year, their divorce was finalized, with both parties taking equal responsibility for their kids, none paying spousal support, and they share custody.
In Campbell's camp, she is doing all she can to raise mature-minded and intelligent individuals while giving back to the community at the same time, establishing her title as a super mom!