Simone Biles Puts Killer Abs on Display in Green Croptop & Ripped Jeans in Photos
American gymnast Simone Biles did not need a second invitation to put her chiseled abs on display in a recent post on her Instagram page. 
At 24, Simone Biles is already one of the greatest gymnasts in the world's history. Her 32 Olympic and World Championship medals and many other record-breaking exploits testify to that. 
Besides her incredible figure, she is also a beautiful woman blessed with a gorgeous and fit body that many crave. Knowing what she has, the athlete is never shy when it comes to showing off her body.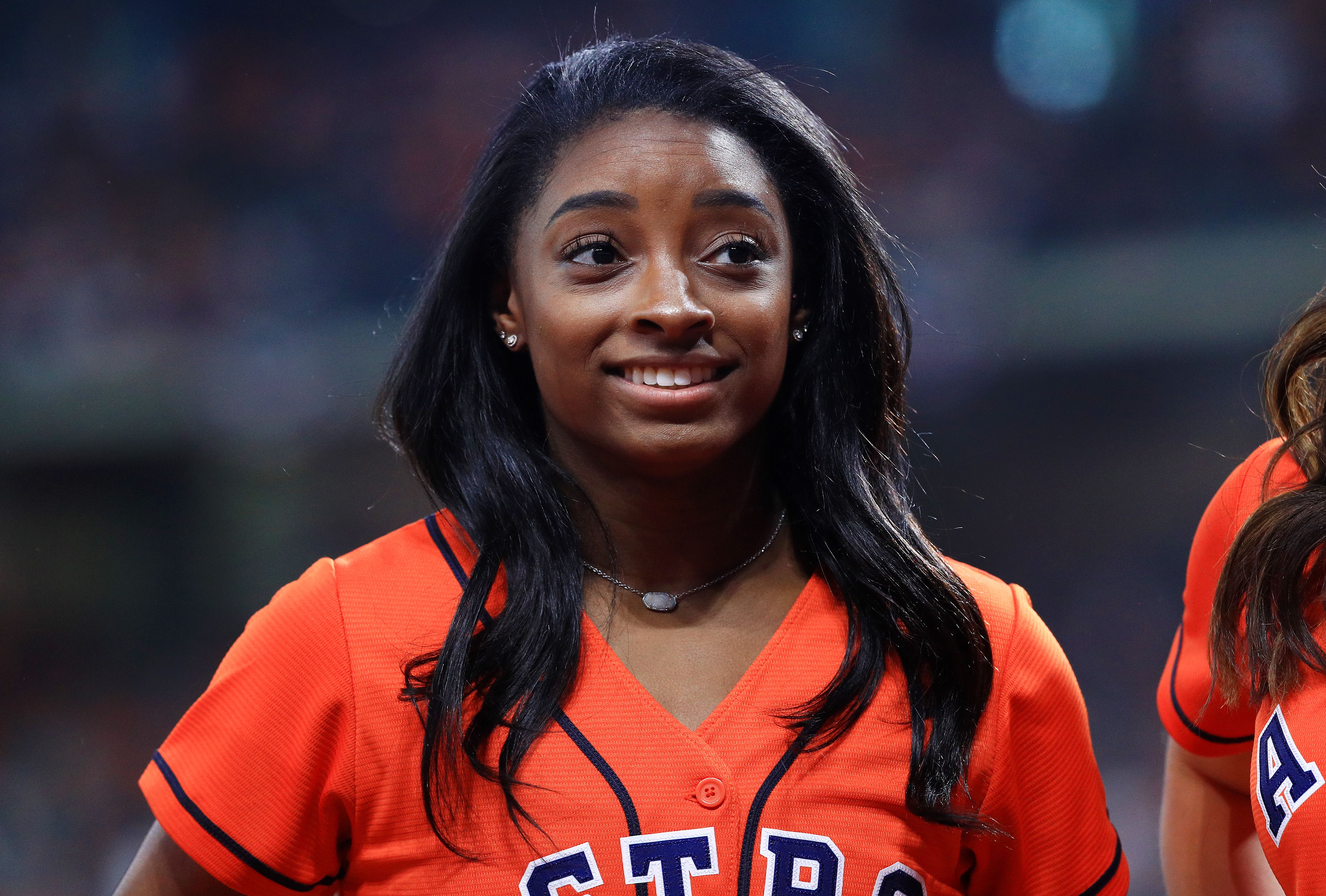 In a recent post on her Instagram page, she displayed her killer abs while posing in a green crop top and ripped jeans. The first picture in her post showed her sitting on a chair in front of a sliding glass door. 
She rocked long braids and smiled while staring at the camera. In the second photo, she zoomed closer to her upper body, showing a glimpse of her muscular abs. 
The 24-year-old also shared a picture on her Instagram Story that showed her standing in front of a gray wall. She put her hands in her pockets and smiled while looking in one direction away from the camera. 
In the caption to her Instagram post, Biles wrote, "talk to me nice." Her fans left many lovely comments, with some complimenting her beauty while others asked about her wellbeing. 
She said she is very much pro-choice and advised people not to say "just put it up for adoption."
Biles' latest pictures add to the many others she has shared before now. Earlier in the month, she shared two photos that showed her all smiles while flaunting her washboard abs in a tie-dye swimsuit. 
The gymnast and her boyfriend and NFL star Jonathan Owens have been spending quality time together since she returned home from the Tokyo Olympic Games.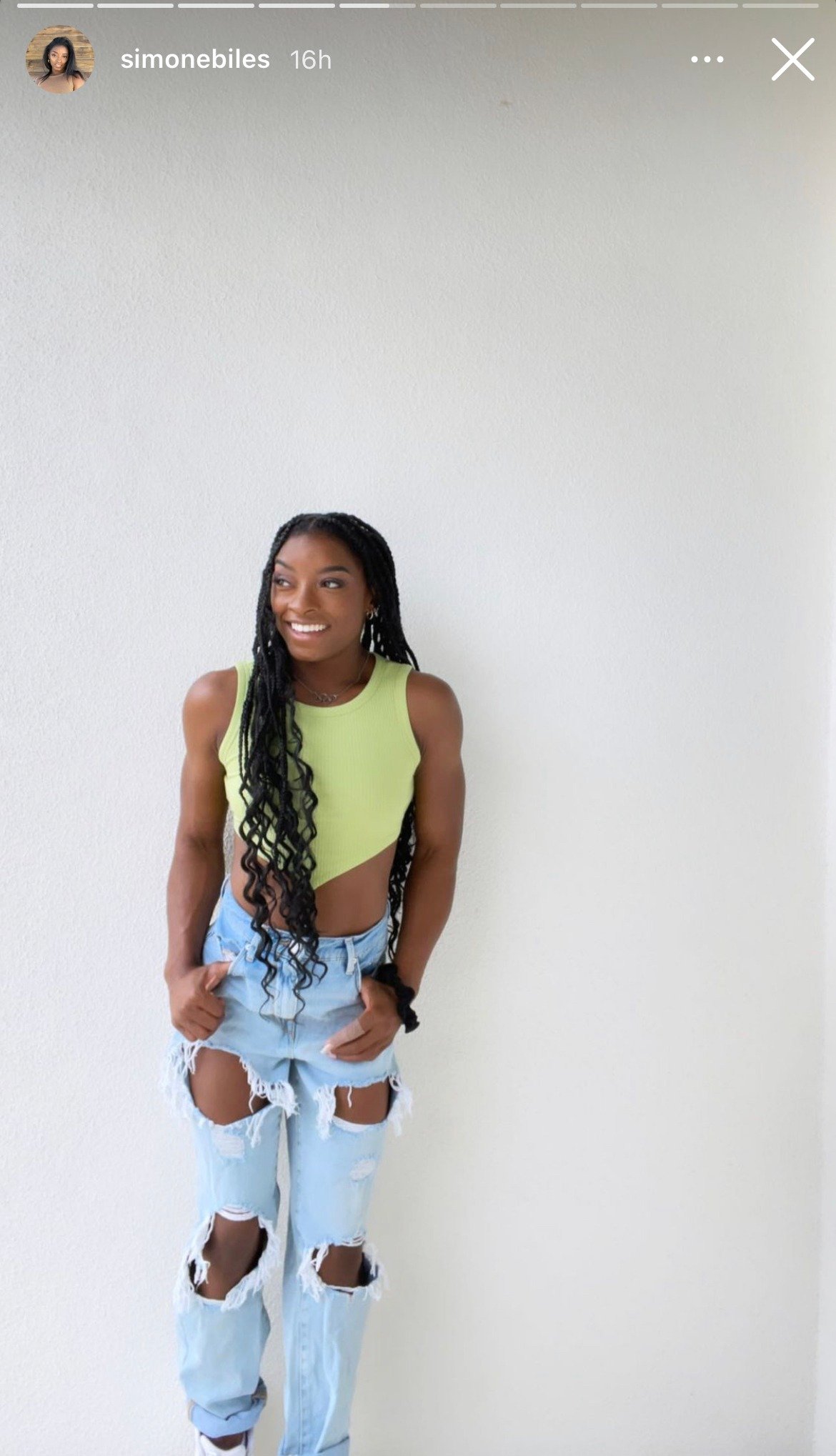 On Sunday, she shared a sweet impromptu sunset photo that showed them all smiles while posing close to a swimming pool. In the picture, a shirtless Owens cuddled Biles from behind while she was clad in a black hoodie and gray sweatpants. 
Owens has always supported Biles and expressed his resolve to always be there for her after she pulled out of the Olympic Games. 
In an Instagram post, he shared a series of pictures of his beloved lover and promised to ride with her through anything. He also wrote that her strength and courage are unmatched and that she inspires him more and more daily. 
Recently, Biles was in the news for her comments on abortion and foster care. She said she is pro-choice and advised people not to say "just put it up for adoption" because it is not that easy in foster care as the system is broken and tough. 
Her comments generated multiple reactions and criticism from some people, which she expected. However, she defended her stance on abortion and said some people misconstrued her words and made it look like she did not care about kids in foster care. 
She explained that she was not supporting abortion but only implied that people should not control other persons' decisions. Biles added that she will always support foster kids as she was once a foster child and has always advocated for them.