Daily Joke: Star Football Player Must Pass an Easy Test So He Can Play in the Final Game
An outstanding football player was subjected to an easy test after his coach begged the school to allow him to play with the team in a final game.
The young man was very skillful on the pitch; he had won numerous trophies for his school this season and held the position of one of the remarkable players of the institution's history.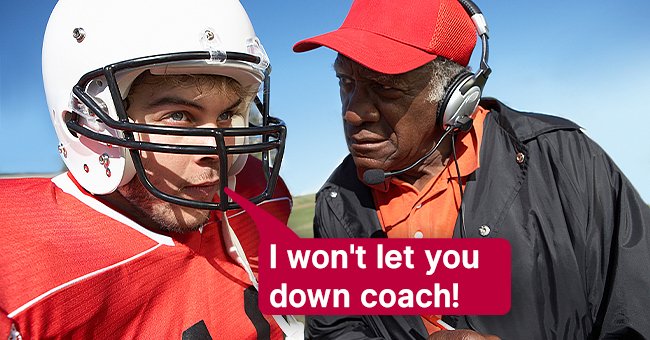 Sadly, this MVP did poorly when it came to his academics. His grades were nothing to write home about, and his IQ was below poor. The school had no choice but to bench him because the league had specific rules that required their athletes to maintain good academic standing in order to continue playing. 
However, this was rather bad timing, as the school was on its way to becoming champions of the season for the first time in decades.
The coach pled with the school authorities to consider their rule and invite the player back. Some executives agreed but required the star player to pass a test in order to play. The test was easy because all he had to do was spell a word correctly.
After the meeting, the coach happily walked up to his player and said, "If you can spell one word and get every single letter right, you can play and we can win this season...concentrate and do your best. The word is 'coffee,' go!"
The football player thought for a few seconds, then carefully uttered the letters: "K…..A…..U….P…..H…...Y."
PEYTON MANNING DIES AND ENTERS HEAVEN
Having lived a full life, God welcomed quarterback Peyton Manning and showed him around heaven. The pair reached a modest home with a faded Colts flag hanging by the window during their walk.
God explained that it was his new residence, adding that Manning is among the special and lucky few, as not everyone gets a home in heaven. The football player was grateful and excited.
He continued the walk with God, and they passed by a three-story mansion with a blue and red sidewalk and a 50-foot tall flag pole. A huge Patriots flag hung on the flag pole, and the house windows all had a red Patriots towel.
Surprised, Manning looked at God and said, "God, I'm not trying to be ungrateful but I have a question. I was an all-pro QB, I held many NFL records, and I even made it to the Hall of Fame. But why does Tom Brady get a better house than me?"
The supreme being laughed and said, "Peyton, that's not Tom's house, it's mine."
Enjoyed the two jokes? Read this one about a very simple WI-FI password.
Sources: Reddit.com, Upjoke.com