Charlene Tilton AKA Lucy Ewing from 'Dallas' Is Blessed with 2 Grandsons Who Are Her Spitting Image
Charlene Tilton, well-known as Lucy Ewing for her time on "Dallas," is a doting grandma to her two lovely grandsons. Her daughter, Cherish Lee, blessed the actress with boys that look just like her. 
Actress Charlene Tilton is sure in a good place. She rose to fame for her role as Lucy Ewing, the troublemaker niece of brothers J. R. Ewing and Bobby Ewing, as she excellently delivered the part. The role opened opportunities for her.
Now, it has been over 30 years since the last episode of "Dallas" aired, and Tilton is living her best life thanks to her family, which comprises her beloved daughter Cherish Lee and adorable grandsons, Wyatt and Jack.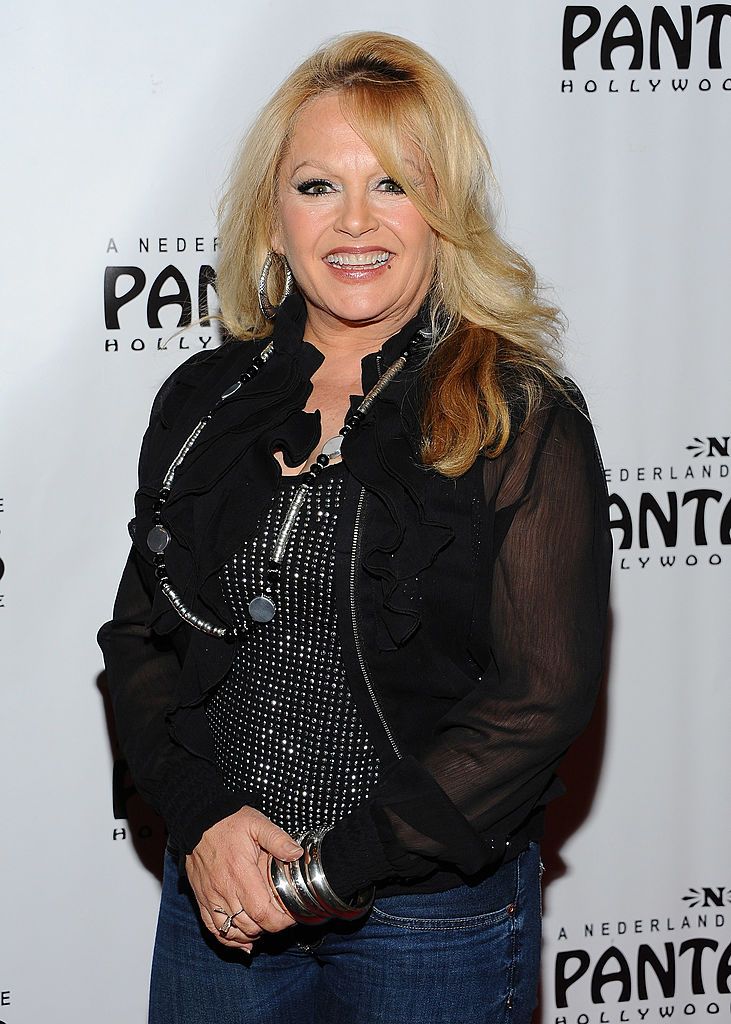 TILTON'S FAMILY
Tilton is surrounded by love and dotes on her lovely grandsons. In an interview with Closer Weekly, the actress revealed that her grandsons have a special moniker for her. She said:
"My little grandson calls me Glammy, as in 'Glam-ma."
A 2020 Instagram post once showed the happy grandmother and her first grandson, Wyatt, twinning up in similar outfits to celebrate St. Patrick's Day. The little cutie is sure Tilton's mirror image, and the two even share an identical grin.
In the image shared, the duo rocked similar green hats. While the grandma paired hers with an all-black outfit, her grandson wore a matching green shirt and black pants.
Tilton was responsible for throwing the intimate wedding at the ranch where "Dallas" was filmed.
Her daughter's Instagram page is also always constantly packed with images of the boys, proving how much they resemble their famous grandmother. One of Lee's posts showed the kids rocking camouflage hats, jackets, and jeans pants.
In the post's caption, she paid tribute to her second son as he clocked five months and celebrated the deep bond he shared with his older brother. Her followers appreciate the post with lovely comments and emojis.
The country artist's also uploaded a post of her and her kids on Easter Day in white shirts. In the update, Lee and her kids looked breathtaking as they posed for the selfie.
A LOOK AT LEE'S PERSONAL LIFE 
In the interview with Closer Weekly, Tilton noted she was the "proudest mom in the world." Lee is a fantastic singer and has played in different top arenas such as The Grand Ole Opry and the "Bluebird Cafe."
Away from her thriving music, Lee also has an enviable marital life. Lee met her husband, fellow musician Matt Dunn while she was staying with her father in Dallas.
Four months after they met, Lee and Dunn got married in Southfork Ranch in Parker, Texas. Tilton was responsible for throwing the intimate wedding at the ranch where "Dallas" was filmed.
TILTON AND LEE'S STRONG RELATIONSHIP
The star actress is not just an incredible actor but an excellent mother to her only daughter Lee. On December 1, 2020, Lee flooded her Instagram page with throwback images of her and her mom.
The post features many moments that the mother and daughter shared in the past. The December update was accompanied by a heartfelt epistle that praised Tilton's lovely character.
The following day, December 2, 2020, Lee shared another throwback photo of her and Tilton. The post showed the actress and her daughter in a close embrace. They both rocked similar hairstyles as they sat and posed for the snap.