LL Cool J's Wife of 26 Years, Simone, Stuns in Colorful Tracksuit & Blue Chanel Bag in Pic
LL Cool J's wife is a fashionista and has shown this multiple times with her outfits. In a recent post on Instagram, she looked gorgeous while posing in a colorful outfit and rocking long braids. 
LL Cool J is one of America's finest rappers to have graced the music scene. He also has an incredible acting career and stars on "NCIS: Los Angeles." 
Away from the spotlight, LL Cool J shares his life and home with his beautiful wife Simone Smith, to whom he has been married since 1995. They have a blessed and sweet marriage and are parents to four lovely kids, a son, and three daughters.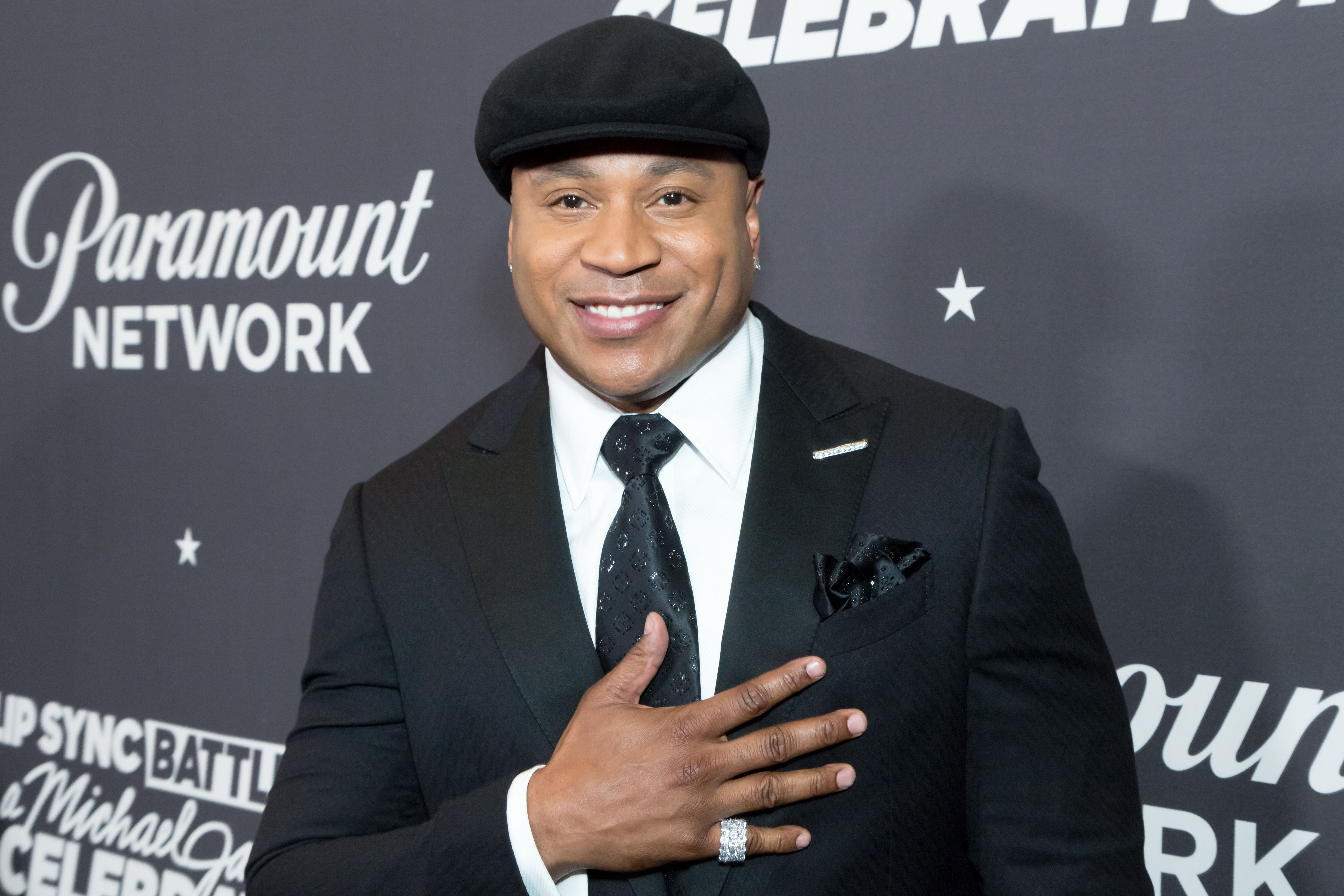 While her husband is famous for his music and acting, Simone is also known for her love of fashion. She usually shares pictures on Instagram showing her stylish outfits. Whenever she steps out in public, she is also sure to look her best at all times. 
In a recent post she made on her Instagram page, Simone did not disappoint her fans as she stunned in a colorful tracksuit, which she paired with a big Chanel bag she carried in her right hand. 
She also wore multiple bracelets and a green ring on her right hand and completed her look with green wedge heels. Her blonde braided hair was so long that it reached close to her thighs. 
In the snapshot, Simone posed outdoors and in front of several potted plants. She smiled as she posed and looked as good as ever. In the post's caption, she announced she was building something that matters. 
She was diagnosed with a rare stage 3 bone cancer in 2004 but battled and defeated the disease.
The mother of four said she has no time for grudges or to hate others, as some people do silently. She also said God is too good for her before adding: 
"Happiness of life really depends on the quality of your thoughts so STOP the stinking thinking. Stop hating, get vaccinated if your not and start praying. Sheesh!"
Simone has so much to be thankful for. Besides her marriage and beautiful kids, she is also a cancer survivor. She was diagnosed with a rare stage 3 bone cancer in 2004 but battled and defeated the disease with her husband's support. 
Since then, she has turned her cancer battle into a charitable business by partnering with the American Cancer Society to raise funds and support women as they strive to "Beat Cancer Like a Boss." 
Simone's cancer battle helped her and her husband's marriage to become even stronger. While sharing what makes his marriage work, LL Cool J said the diagnosis taught him about priorities as he chose to support her over his career at the time. 
The sweet couple enjoys spending time with each other and with their close friends. About six weeks ago, they were on vacation with their friends like Holly Robinson Peete and her husband, Rodney Peete, Magic Johnson, and his wife, Cookie Johnson. 
Other couples on vacation included Samuel L. Jackson and his wife LaTanya Richardson Jackson, Vanessa Calloway, and her husband, Tony Calloway. 
Simone shared several pictures from the vacation on her Instagram page. In one post, she shared pictures of her and her husband relaxing with the Calloways and enjoying heart-shaped pizza. 
In another post, she shared pictures of her and her husband's moments with the Calloways, the Jacksons, and the Johnsons. She shared a video showing the moment an NBA-shaped cake was presented to Magic Johnson while everyone cheered. 
Such moments spice up a marriage, and Simone and LL Cool J have loads of them. It is no wonder they are so much in love after 26 years.