Will Smith's Ex-Wife Sheree Pours Her Curves into Skintight Leopard-Print Top & Black Skirt with Slit
Will Smith's ex-wife, Sheree Zampino, reminded her fans how much of a raving beauty she is, with a sizzling hot snapshot she shared on her Instagram page on Friday.
Sheree Zampino is famous for many things, including her talent on the big screen. In addition to her massive career, she appears to be constantly winning the public's hearts with her elegant fashion sense.
At 53, Zampino seems to be aging backward and has proven that age has nothing on her, especially when looking fabulous. Recently, the actress left her fans speechless with a social media post.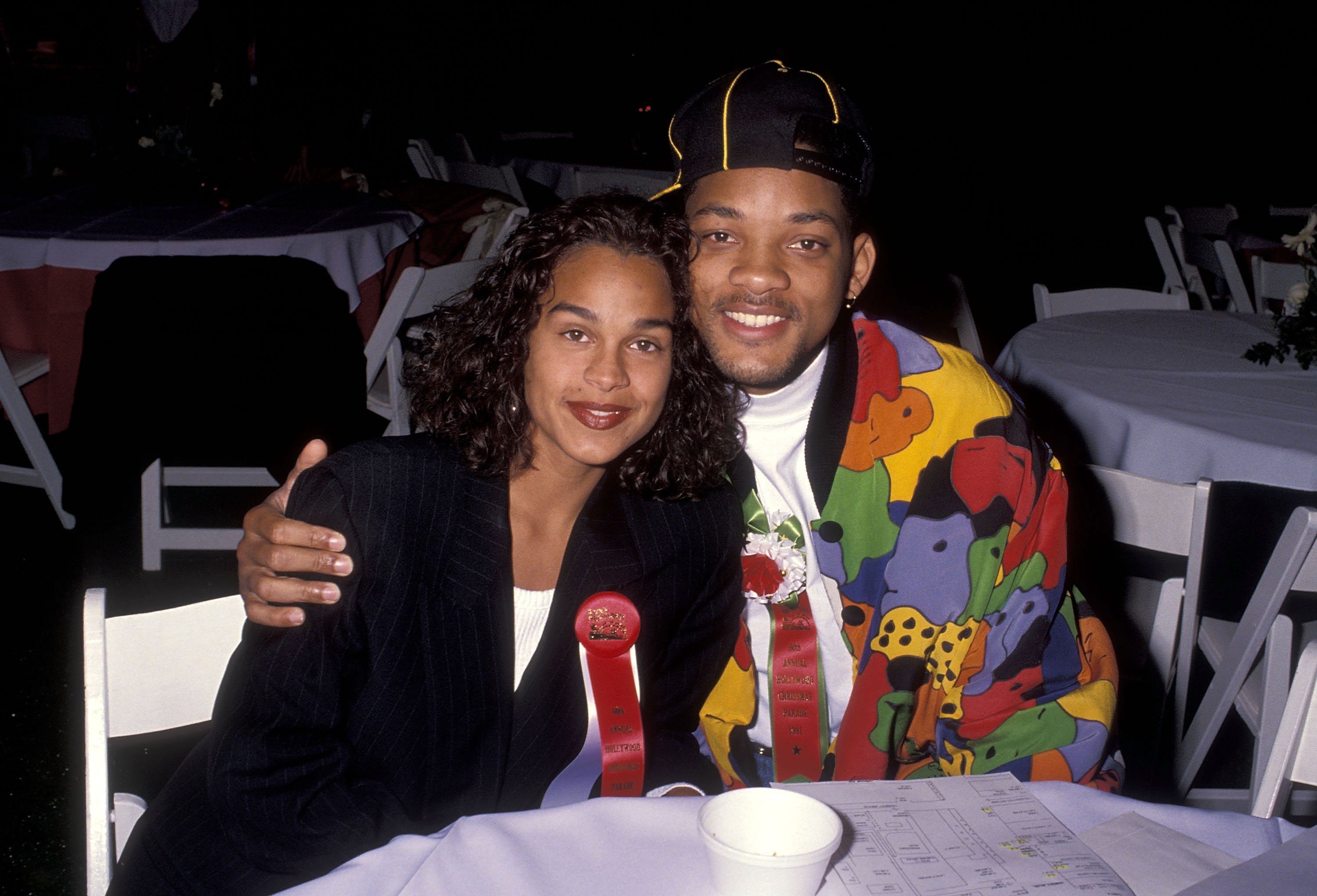 The mother of one took to her Instagram page to share a mirror picture that saw her beaming with elegance. She was clad in a skintight leopard print top paired with a deep slit black skirt, revealing her thighs.
To accompany the fabulous outfit, Zampino rocked long wavy brown hair and held a leopard print bag. She also tucked her gorgeous legs into a pair of black heels and accessorized them with multiple bracelets.
The actress' lemon-colored polished nails were on full display as she looked at her camera with a serious face. Zampino accompanied the post with a caption that read:
"Leopard print makes me feel so...well… uhhhh… Like I want to pounce! And That's exactly why I don't wear it often!"
Asides from being known as an actress and a fashion enthusiast, Zampino is also famous for being the ex-wife of talented actor and film producer Will Smith. For over two decades, the actress has lived with the label "Will Smith's ex-wife" and seems comfortable with it.
In a video chat with ET, Zampino revealed that the label was not hers, and she could not control the tags other people put on her. According to the star, Will Smith's ex-wife was part of her history, which cannot be changed.
Zampino and Pinkett were engaged in some tantrums and showed dislike for each other.
Even though Zampino noted that she was comfortable with it, the actress made it known that she was not behind anybody, and most importantly, she was not in anyone's shadow.
Zampino and Will walked down the aisle in 1992 and called it quits three years later, after the former filed for a divorce. Years later, Zampino attributed the cause of their divorce to being young. The former couple welcomed one child together, Trey Smith.
Two years after their divorce, Will tied the knot with American actress Jada Pinkett on New Year's Eve. After their marriage, Zampino and Pinkett were engaged in some tantrums and showed dislike for each other.
In an episode of Jada Pinkett's Facebook Watch Series, "Red Table Talk," Zampino relayed that the most challenging part of her and Pinkett's relationship was watching Will introduce their son to Pinkett, which she opposed.
The pair have since sorted out their differences, and Zampino is grateful to Pinkett for loving her son. However, even though Will and his ex-wife do not share a romantic bond anymore, the former still believes that their divorce was the worst thing in his adult life.