Fans Puzzled after Molly Roloff Is Not Seen in Her Mother Amy Roloff's Bridal Shower Photos
Reality star Molly Roloff was not spotted in her mother Amy Roloff's bridal shower photos. Her absence was not unnoticed by fans, and this caused some speculations.
Amy Roloff is counting down to her big day with beau, Chris Marek. Yesterday, the reality star inched closer to her special day with the celebration of her bridal shower alongside the special women in her life.
The series of snaps shared on Amy's Instagram page showed close family and friends in a small gathering to celebrate. However, fans were left confused as none of the photos featured Amy's daughter, Molly Roloff.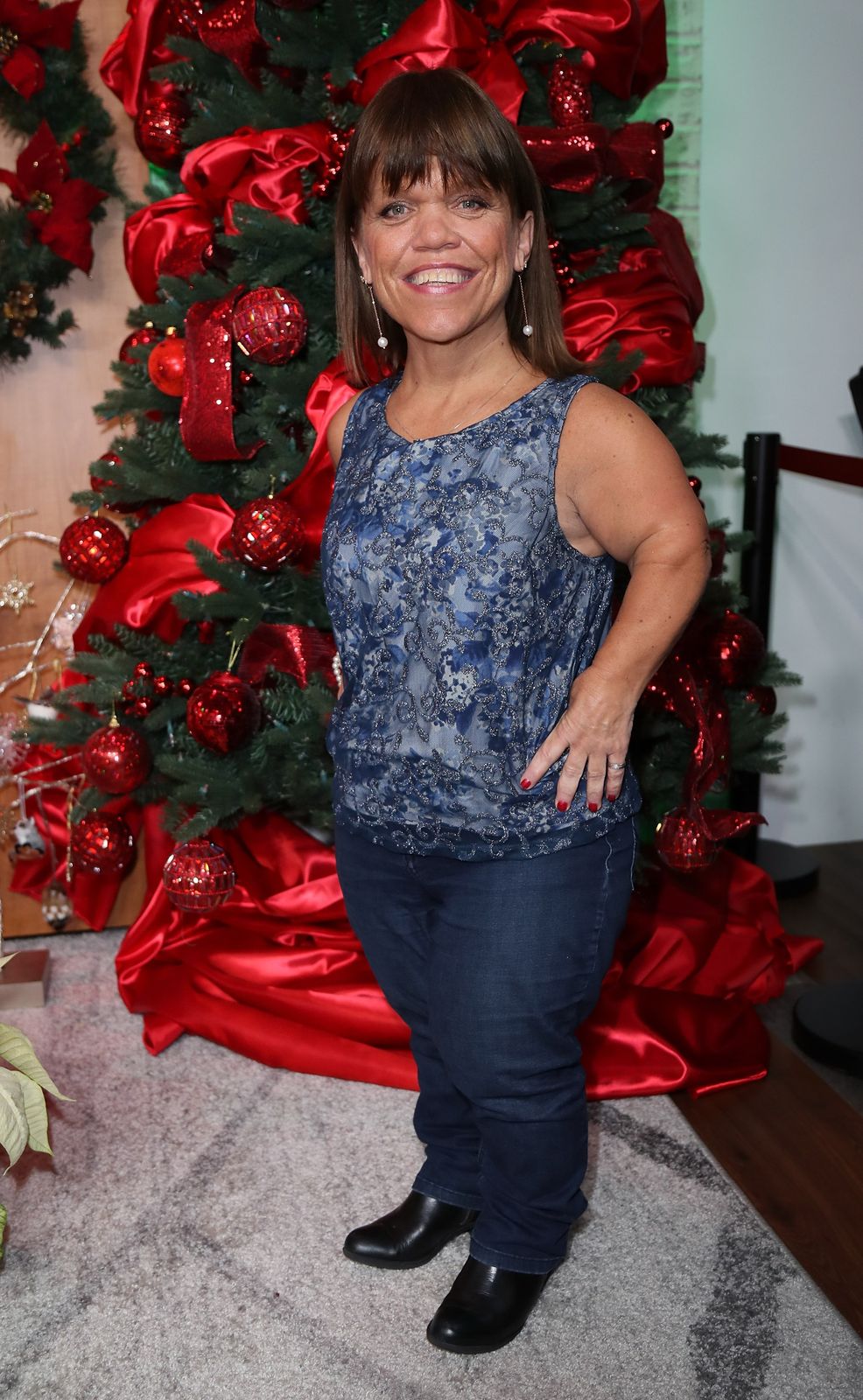 AMY'S BEAUTIFUL BRIDAL SHOWER
The series of photos shared showed the "Little People, Big World" star and some of her loved ones with big smiles as they posed for the camera. Even Amy's fiance, Marek, made a hilarious cardboard appearance.
Some of the recognizable faces at the celebration include daughters-in-law Tori Roloff, married to her son Zach, Audrey Roloff, married to Jeremy, and Isabel Roloff, who is married to Jacob. Molly was nowhere to be seen in the photos.
In her caption, Amy appreciated all those who helped make the big day a fun one, especially thanking her friends and sons' wives. However, she also did not mention her daughter in the caption.
[Molly] has been relatively absent from the show in recent episodes, only making few appearances here and there.

While many fans just congratulated the reality star on her successful bridal shower, others were more concerned about Molly's absence in the photos. One curious fan noted:
"Congratulations. Missed seeing molly, and wow haven't seen Tory and Audrey in a picture together in ages. Hope they are still close?"

Other followers asked directly about Molly's whereabouts. However, one fan explained in the comments that Molly was probably around but didn't take part in the photos because she is a "private person."
MOLLY'S ABSENCE FROM THE FAMILY'S TV SHOW 
It's no surprise that fans are curious about Molly's whereabouts and where she stands with her family members. Molly had starred on her family TV show "Little People, Big World" for several years.
However, she has been relatively absent from the show in recent episodes, only making few appearances here and there. Speculations suggest that this might be because of her new home.
Although the Roloffs have not said anything concerning her absence, after Molly tied the knot with Joel Silvius, the newlyweds moved to Spokane, Washington, about five to seven hours drive from the Roloff farm.
With the distance and the detail from her LinkedIn profile which shows that Molly now works at an accounting firm, time and location could be limiting factors that affect her visibility on the series.
 AMY'S UPCOMING WEDDING
Amy keeps having fun with her friends as her big day gets nearer. Last week, she posted photos of her and her girlfriends as they hung out. She noted in the caption that the hang-out was done two weeks ago in preparation for her wedding.
Fans may recall that the matriarch and Marek announced their engagement in September 2019 after three years of dating. The lovebirds chose August 28, 2021, as the wedding date and Roloff Farm as the event's venue.
Marek noted during an interview that he had wanted to invite Matt, Amy's ex, but he canceled the plans to avoid any awkward situation. The duo, especially Amy, has kept fans carried along throughout the wedding plans.
In a recent Instagram story update, Amy revealed that her father might not attend the wedding due to his health. She noted that the 92-year-old man has been in the hospital for some weeks but didn't mention details about his health issues.
Nevertheless, the reality star has her hopes high and prays that her dad would not miss the nuptials. In the meantime, Amy keeps sharing her joy with fans as she prepares for the big event.