'Modern Family' Star Nolan Gould Reveals Hilarious 'Tragic Mike' Pole Dancing Class in a Video
Actor Nolan Gould from "Modern Family" shared a video of himself pole dancing, amusing his legion of fans. Check out the former child star's impressive clip below.
Actor Nolan Gould is best known for his TV role as Luke Dunphy in the 2008 TV sitcom "Modern Family." He was still a child when he took on the role, and fans watched him grow up from one season to another.
Gould appears to be taking a break from his illustrious career after the award-winning series ended in 2020. However, the 22-year-old young star continues to charm fans with his active lifestyle.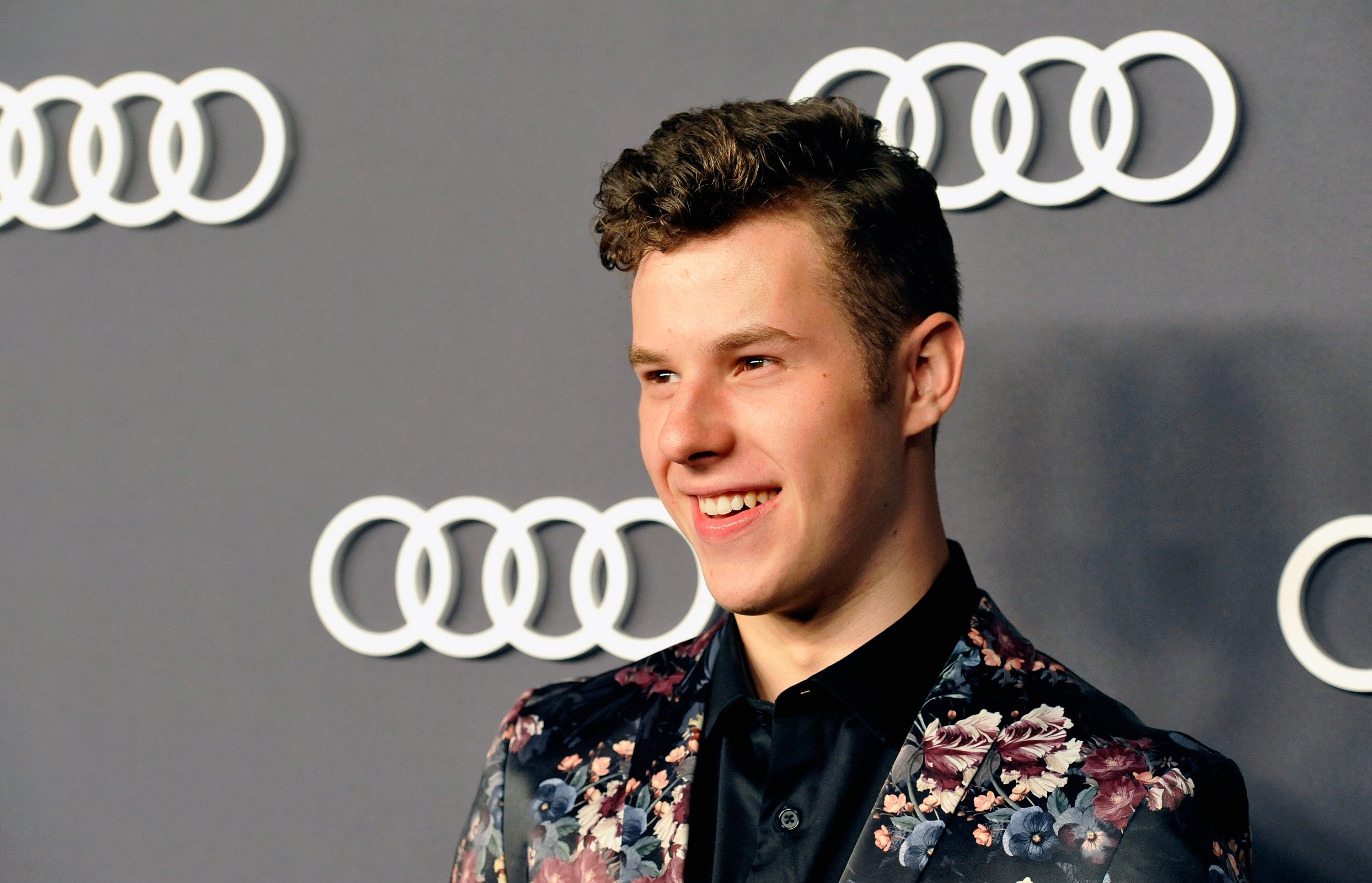 Gould has developed an interest in maintaining an active lifestyle. Recently, he shared on Instagram a video of himself taking on a new fitness routine - pole dancing. He wrote in the caption:
"Tragic Mike."
The impressive video showed the young heartthrob dancing to slow music. He extended his hand and angled his leg up as the music played, eventually sliding around the pole. 
As he regained his stance, Gould squatted, bent his body forward, and swung around the pole. He stated in the caption that it was his first pole dancing class.
He thanked his supportive friends for helping him achieve his desire to attend the class. "Always wanted to try it," Gould wrote and admitted that his body is still uncoordinated and inflexible.
The video is the latest of Gould's clips showing his fitness journey. He shocked fans when he revealed his remarkable body transformation early this year, sharing a snap of himself flaunting his ripped abs.
As for his latest video, the former child actor described his body as "made of Lego bricks." Although it was his first time doing pole dancing, fans and celebrities were impressed by his skills.
Both he and Winter dislike the idea of being viewed as role models in public.
Besides his fans, Gould's "Modern Family" co-star Jesse Tyler Ferguson applauded the young actor and jokingly asked him for good pole dancing tips.
Ferguson's husband, Justin Mikita, one of Gould's close friends, hilariously envied that Gould did not invite him to his fun session. Actor Kevin McHale commented, "This is goldddd [sic]."
Gould previously shared that the pandemic allowed him to enjoy his break from acting and amp up his workouts. He starred in "Modern Family" for more than a decade. 
Assisted by a personal trainer, he said his workouts have been positive for him amid the quarantine and helped change his outlook. Besides increasing his physical strength, he follows a healthy diet.
Meanwhile, Gould previously shared his thoughts about growing up on screen with actress Ariel Winter, best known for her character as Alex Dunphy. They played siblings on "Modern Family."
Both he and Winter dislike the idea of being viewed as role models in public. Gould expressed it's better to look at a person's real character than judging them based on their appearances on social media and interviews.