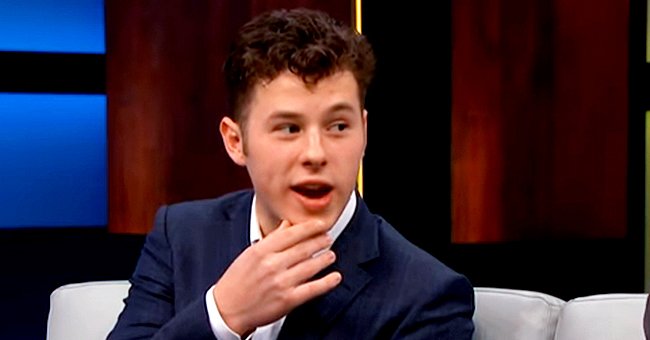 youtube.com/Steve TV Show
'Modern Family's Nolan Gould Gets Ripped — Here's How He Achieved His Physical Transformation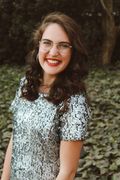 Nolan Gould has made his health a priority and underwent a major physical transformation by eating right and working out daily.
22-year-old Nolan Gould is best known for playing the role of Luke Dunphy on "Modern Family," but the actor has been making headlines for more than just his comedic acting as of late.
Gould has undergone a major physical transformation in the last few months and is now sporting a serious six-pack. The actor prioritized his health and fitness after taking it very easy during the first six months of quarantine.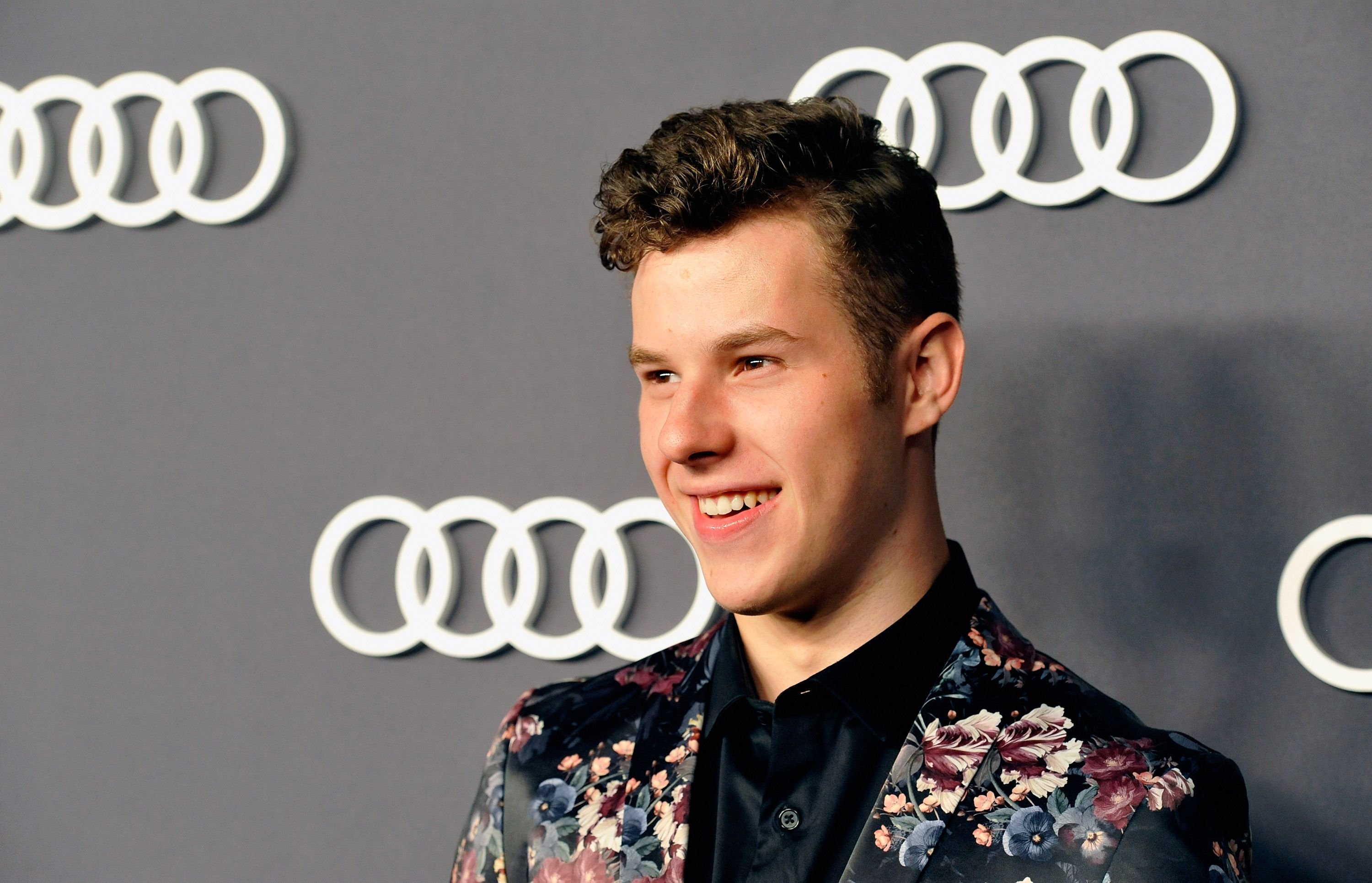 Nolan Gould at Audi Celebrates the 69th Emmys at the Dream Hollywood on September 14, 2017 | Getty Images
NEW DIRECTION
After spending half the year resting, Gould decided to hit the gym and get into shape to push his acting career in a new direction. The 22-year-old elaborated, saying:
"I feel like now it's time to kind of make a decision on where I want to go with my career, and one of the ways you can do that is by changing my look."
Gould spends an hour and a half in the gym every day and has taken on a healthy diet to make sure that he looks and feels his best. He has a personal trainer who helps him to stay on track and keeps him motivated.
UNEMPLOYED ACTOR
His fitness journey has also given the actor a reason to keep active and motivated during the long time he spent at home during the quarantine.
Gould commissioned a "Happy Gilmore" poster from artists in Ghana and gifted the unique poster to Bowen.
Gould has been unemployed after "Modern Family" finished its final season. He was part of the funniest family on television for all 11 seasons, which was filmed over the span of 11 years.
ADJUSTING TO LIFE AFTER "MODERN FAMILY"
Gould was ten years old when he started playing the role of Luke, and as of April 2020, there is no "Modern Family" for him to form part of. The 22-year-old has been working on the film "Camp," which also features Joey King.
The actor also has dreams and aspirations beyond the work he is doing in front of the camera. Gould has goals that include the great outdoors, as he explained in an interview saying:
"One of my big life goals is to do the Pacific Crest Trail which is up the coast of America, Mexico to Canada and back."
TELEVISION FAMILY
Gould is also very invested in his television family. The actor bought his "Modern Family" mother, Julie Bowen, a special poster to remind her of a time gone by.
Gould commissioned a "Happy Gilmore" poster from artists in Ghana and gifted the unique poster to Bowen, who played an iconic role with Adam Sandler as her co-star in the show.
The poster is made up of flour sacks and features a unique take on "Happy Gilmore." Bowen has hung it up in her home with her children, assuming the show is a horror story with all the gory details that the poster showcases.
Gould was thankful to hear that his TV mom put the interesting artwork up and made an effort to watch the sports comedy and see where it all started for Bowen.
Please fill in your e-mail so we can share with you our top stories!