Joe Torry AKA Chicago from 'Poetic Justice' Is Aging like Fine Wine at 55 - His Life after the Movie
Joe Torry was the actor who captivated many with his cool looks and real acting skills as Chicago in "Poetic Justice," a few years ago. Now, he is 55 and appears to be aging gracefully, like fine wine– meet him.
Joe Torry is a producer, author, comedian, and actor who is passionate about his works. His career began at age 23 after he starred in "Strictly Business," and "House Party." However, he became popular in 1992, when he hosted Def Comedy Jam.
The comedian became popular and got the chance to act in "Hair Show," "Lock Down," before bagging the role of Chicago in John Singleton's "Poetic Justice." The 1993 film featured other acts like Tupac, Taraji P Henson, and Regina King.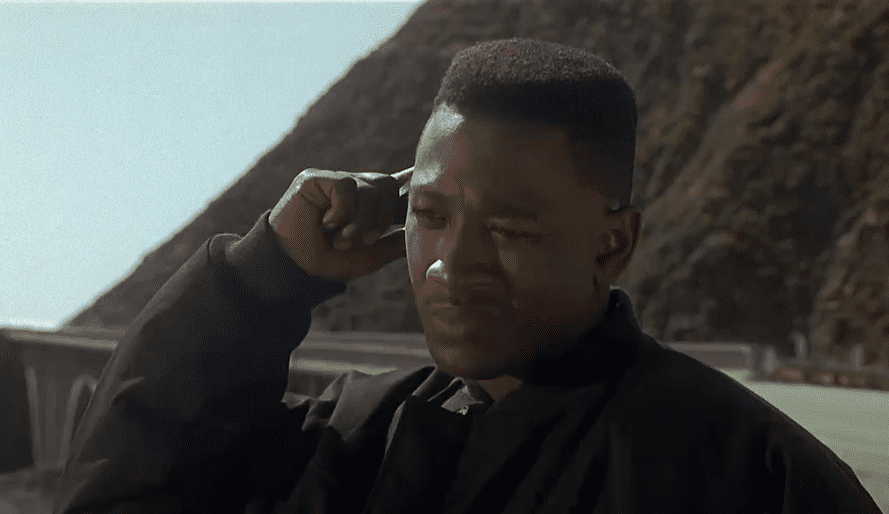 According to Torry, the production was an evolution of urban entertainment at its finest. Despite being his first onscreen representation, he worked very hard to make it memorable.
Movie lovers found his character interesting and authentic. Even his colleges have praised him for bringing Chicago to life and making it relatable to the audience.
After the 1993 feature, the actor padded his resume by branching into comedy full time. Now he has three kids, is a married man, and looks great at 55!
WHAT HE LOOKS LIKE NOW
Young Torry possessed an admirable aura that exhumed confidence, vibrancy, and humor. Thankfully, the actor has been able to maintain his physical attributes.
At age 55, he does not seem to have aged a day; this could be because of his exciting and intriguing lifestyle. Online, the entertainer promotes his tours, hangs out with friends, enjoys the brightness of the day, and smiles from ear to ear.
During the last Memorial weekend, the "Poetic Justice" star met with old friends. The day was full of chatting, catching up, "networking,& planting seeds."
LIFE AFTER POETIC JUSTICE
Joe Torry spent most of his childhood in St. Louis, Missouri. Before he became active in the entertainment industry, the Missouri native bagged a degree in Mass Communication and Broadcast Journalism at Lincoln University.
Throughout his career, he created a balance doing what he loved the most—comedy and acting. The Hollywood star has acted with impressive celebrities in blockbuster films. 
His comedy power is also highly rated, as he was inducted into the hall of fame in 2006, joining world-class acts like Bill Cosby, Jerry Lee Lewis, and Richard Pryor.
The "Poetic Justice" alum is also passionate about helping people around him; he established the "Giving Back to The Love Foundation" to help with community programs and the youth.
BEING A PARENT
As far as his personal life is concerned, Torry is experiencing a drama-free affair. He has been married to his wife, Crystal Torry, since 2001. The actor also fathers three kids and does not shy away from talking about them.
A few years ago, he told an interviewer that he often thinks about them, especially since they are in school. As a parent, Torry wants his children to have good grades and be known for good values. 
BEING A SUPPORTIVE INDIVIDUAL
Torry loves to show support when he feels the need to. Apart from his family and community, a few others have benefited from his compassion, like the legendary Bill Cosby.
The actor recently showed up in court for Cosby and was asked by an interviewer why he joined the list of supporters. Torry explained that Cosby had been influential in the black community and that he was not paid to support him.