Woman Laughs at Plus-Size Lady as She Trained at the Gym
When a social media influencer recorded footage of herself training in the gym, she didn't expect to be mocked—but that's exactly what happened. Thankfully, she got it all on camera and showcased the encounter online. 
Bethy Red, who refers to herself as a "plus-size woman trying to make the world more accepting," was recently involved in an unpleasant incident when she was at the gym. 
In the video, Red is geared up in her gym outfit and ready to begin her workout. She adjusts her hair in the mirror, and that's when another woman's voice can be heard.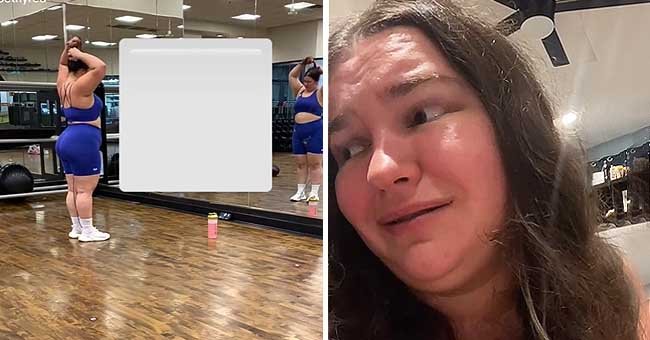 LAUGHED AT HER
The woman asked Red why she was taking videos of herself. After Red replied, the woman proceeded to ask even more questions. 
She said: "You are? Well, why? For your own documentation or what?" The influencer shared a few details about her blog, which then caused the woman to burst out in laughter.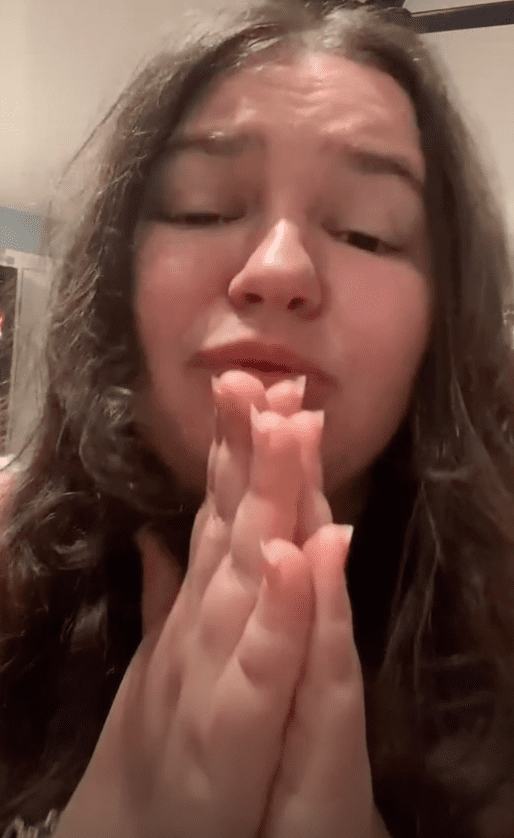 VIDEO WENT VIRAL 
The woman packed up her bag and left the gym without saying much else. She did offer Red one final comment. She said: "Well, have fun," before beginning to giggle again. 
With close to 7 million views, the viral video garnered a massive response. Many condemned the woman's insensitive behavior. Someone said: "Her intent was to make sure she left you feeling insecure."
MEAN GIRL 
Another added that they just knew the woman was "a 'mean girl' in high school [that] never grew out of the mean girl phase nor develop[ed] a personality." A large number of netizens asked Red why she covered the woman's face in the clip.
A large white square protected her identity, but many people wanted to know who she was. One commenter said: "Please take the big white square off. EXPOSE HER. This behavior is atrocious, and we can't protect people like that."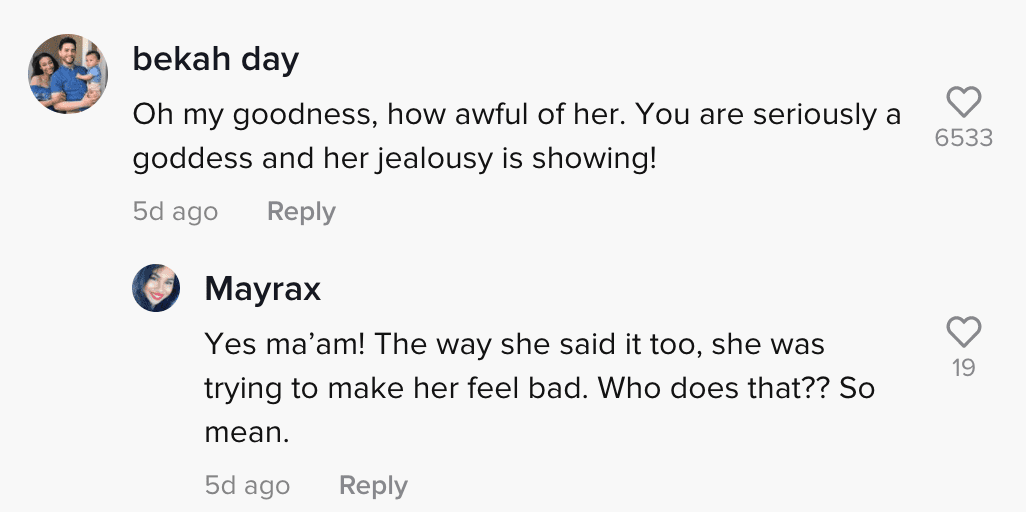 THE BETTER PERSON 
Another person pointed out that Red was the better person. They said: "The fact that after she treated you like this, you protect her identity says a lot about your character. She doesn't deserve it, but you're a good person."
In a follow-up video, the influencer explained that she initially posted an uncensored version of the clip but soon replaced it with the current version. She explained that some users were incorrectly naming the accused woman from the gym. 
PURPOSE OF THE VIDEO
In a caption, she pleaded with her followers to "PLEASE stop looking for the person!!" She continued by stating that many innocent people were receiving  "death threats and hate messages for nothing!"
Red stated she didn't realize TikTok was so intense. Her purpose with the video was not to get revenge but to demonstrate that "if somebody is mean to you, no matter the reason, show empathy and show kindness." she said.