'Chicago PD' Star Sophia Bush Flaunted Her Engagement Ring on Instagram – She Finally Found Her 'Forever Favorite'
The actress is on cloud nine with the news of her recent engagement to Grant Hughes. This will be the star's second marriage after her first ended abruptly. 
Sophia Bush recently took to Instagram to gush over her engagement to Grant Hughes. She penned a lengthy post about her newfound joy.
Alongside the caption, she shared a snapshot of her fiancé showing affection as he kissed her on the cheek, with Bush smiling from ear to ear from the gesture.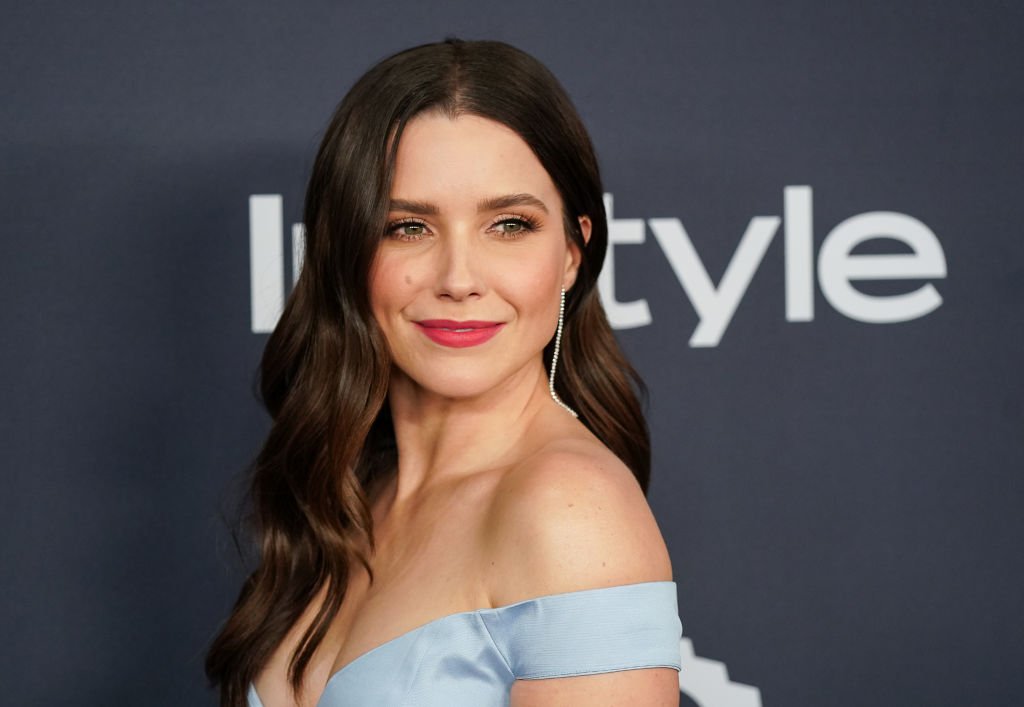 FINDING HAPPINESS
"Leaning into this happiness. I am deeply aware that joy is not an option for so many around the world at this moment," she captioned her post on Tuesday.
Wearing white heart-shaped sunglasses in red swimwear, she continued: "Clinging to gratitude right now because today it is an option for me. I wish this – in whatever version feels true for anyone who might see this – for you. Yes, you."
The 39-year-old wished her 3.8 million followers joy and love. "The feeling of being seen. Of being safe. Of being held. Of falling asleep with a smile on your face. All of my love to you. In these wild times," she added.
The image also showed the "One Tree Hill" alum wearing what appeared to be a square diamond sparkler on her wedding ring finger while posing in the pool with her future husband.
She paired her look with several necklaces, whereas her beau wore a pair of tortoiseshell shades and a black bandana around his neck.
The lovebirds are currently in Italy, where Hughes also popped the question. In the post, Bush tagged Kantor Gems as the designer of her engagement ring.
ENGAGEMENT NEWS
She announced her engagement news on August 10 and shared a picture of the big moment in Lake Como, Italy. Taking to Instagram, Bush wrote:
"So, it turns out that being your favorite person's favorite person is the actual best feeling on planet earth # YES."
The "John Tucker Must Die" star shared another post and captioned it: "Forever Favorite" alongside hashtags #enagaged #Italy #HappyGirl.
ABOUT HUGHES
The couple kept their relationship under wraps after their first public appearance holding hands in Malibu last Spring, and you may wonder who the lucky man is.
Hughes, an entrepreneur, is a well-educated guy who graduated summa cum laude from the University of Oklahoma in 2005. After that, he went on to earn three master's degrees.
He bagged one in education, in business, and another in environmental psychology per his LinkedIn. He is the co-founder and former chief strategy officer of FocusMotion, a company in the healthcare industry located in Los Angeles, California.
Hughes revealed on his Instagram that he and Bush were friends long before they even considered being romantic partners, adding:
"She was in my life as a friend for eight years, and the pandemic forced us to slow down and stay in one place long enough to realize what I'd been looking for all long was closer than I could have known."
BUSH'S PREVIOUS MARRIAGE
While Hughes is not a public figure, Bush previously had a high-profile relationship with actor and former co-star Chad Michael Murray, 39.
The pair met on the set of their long-running teen drama "One Tree Hill." The series premiered in the fall of 2003, and Murray proposed to Bush in Australia the following Spring.
During an MTV segment, the "Freaky Friday" star said about his proposal:  "I woke up one day, and I said this is the woman I want to spend the rest of my life with."
With Bush saying yes to the big question, the former couple wed in April 2005 in a beachfront ceremony in Santa Monica, California.
From there on, it was all bliss for the duo, but within five months of their union, the two separated. Cheating rumors circulated, and Bush asked for an annulment on the grounds of "fraud."
A friend of hers told People that she went into the marriage "believing in the sanctity of marriage, and Chad simply did not share that vision."
Bush admitted that she found herself in a "difficult and unfortunate" situation but was relieved she managed to dodge a bullet at the time rather than later. Their divorce was finalized in 2006.