Meet Sarah Roemer — Chad Michael Murray's Wife Who Is Always on His Side
Chad Michael Murray may be an intelligent actor with a thriving career, but he also has a great support system in his lovable wife Sarah Roemer, a beautiful, talented, and affectionate fellow.
Chad Michael Murray has been married to model and actress Sarah Roemer for six years. The pair tied the knot in 2015, just three years after meeting.
This is not the first time Murray has put a ring on a woman's finger. He was first married to actress Sophia Bush. However, their union was short-lived. He later proposed to an ex-lover Kenzie Dalton with whom he was engaged for seven years.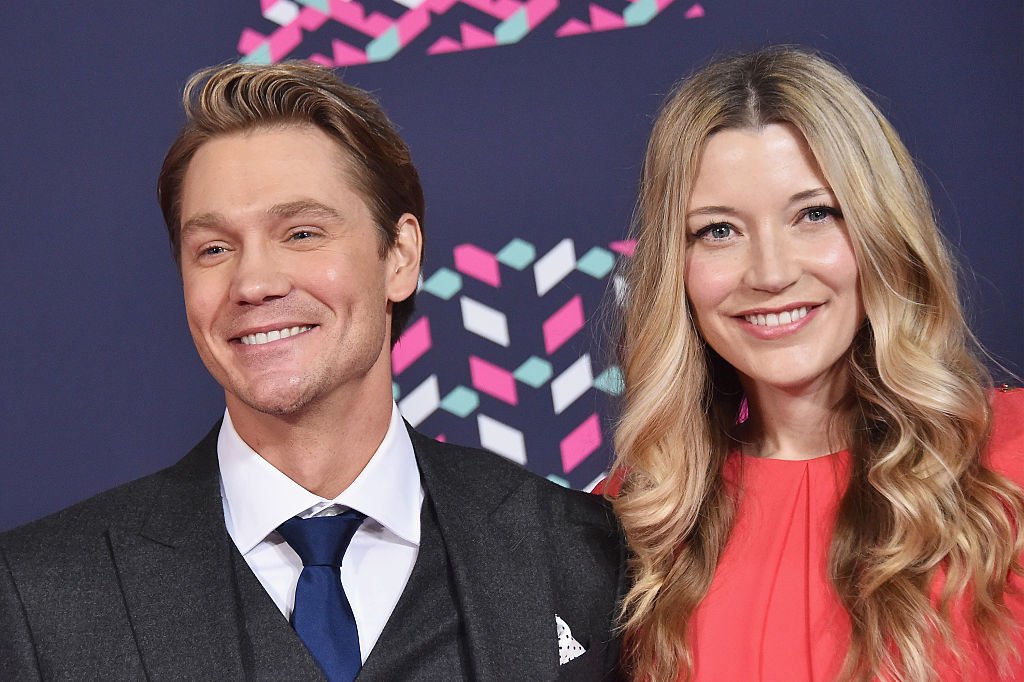 But, after meeting and falling in love with Roemer, the game changed, and in no time, they made a commitment that has not been broken. Here is everything you need to know about Murray's leading woman, who appears to be his final stop. 
WHO IS SARAH ROEMER?
Although Sarah Roemer has German, English, Irish and Scottish ancestry, she spent most of her childhood years in San Diego, California. 
After studying at Horizon Junior-Senior High School, she pursued a career in modeling at age 15. When she turned 17, the teenager left home, living a rather adventurous lifestyle, constantly moving around the country.
The ambitious woman later moved on to TV in 2006, where she experienced acceptance and success due to her talent. At first, it was not difficult compared to the modeling business she was used to but she explained that:
"It wasn't really a question for me once I started. I just – I enjoyed doing it so keep on doing it."
Roemer has starred in several on-screen productions ranging from blockbuster movies to TV series and has an estimated net worth of $2million. Like Murray, Roemer was involved with other people before meeting her husband, although it was never certified to be romance.
In 2011, the actress and another Hollywood star, Robert Pattinson, were captured holding hands during a friendly hangout in LA. They were in the company of other friends, and Pattinson had a girlfriend, Kristen Stewart, at the time.
THEIR ROMANCE
Chad Michael Murray and Sarah Roemer set eyes on each other in 2012; at the time, they co-starred on the TV series "Chosen." Two years later, their friendship spiraled into a romance that eventually landed both parties' wedding bands on their fingers.
MURRAY AND ROEMER'S KIDS 
Before getting married, the couple welcomed a son named Rex and later added a daughter whose name has been withheld from the public since her birth in 2017.
Murray once revealed that he is a family man and was excited to be a parent, pegging the experience as "the greatest thing that ever happened" to him.
This is a statement that has proven itself through his constant admiration for his kids offline and online. The father of two also acknowledges his wife in building the desired family. 
In 2017, while celebrating Mother's Day, he went all out to serenade his Mrs. with sweet words in a lengthy captioned post— amplifying her impressive skills as a mother and wife.
CHEEKY JOKE FROM ROEMER
Murray and Sophia Bush's marriage did not last for a long time. They married in 2005 and divorced the following year. In interviews, Bush was quick to explain that the decision to marry at age 22 was faulty due to pressure.
For the actor, his ex-wife's claims did not hold water. He confessed that his marriage was for love and nothing else. However, a representative from his camp revealed that Murray has been a happy man with family values ever since their divorce and his second marriage.
The actor's wife also responded to Bush's excuse by posting a since-deleted message, a cheeky response that mentioned that Roemer's producers pressured her to marry Murray.