Zendaya Thrills Fans with Trailer of Her Upcoming Movie 'Dune' on Instagram
Actress Zendaya pumped up her fans after sharing a teaser for the highly-anticipated film "Dune," in which she stars alongside acclaimed actor Timothée Chalamet. Scroll down to see her in action.
Actress Zendaya seems to be reaching greater heights in 2021. Her accomplishments this year include winning an Emmy award for Best Actress in a Drama Series and being hailed as the youngest star to win the award.
She received the highly-coveted recognition for her role as Rue Bennett in the HBO series "Euphoria." Besides the series, she is also known for her exceptional acting in several movies, including "The Greatest Showman" and "Spiderman: Homecoming."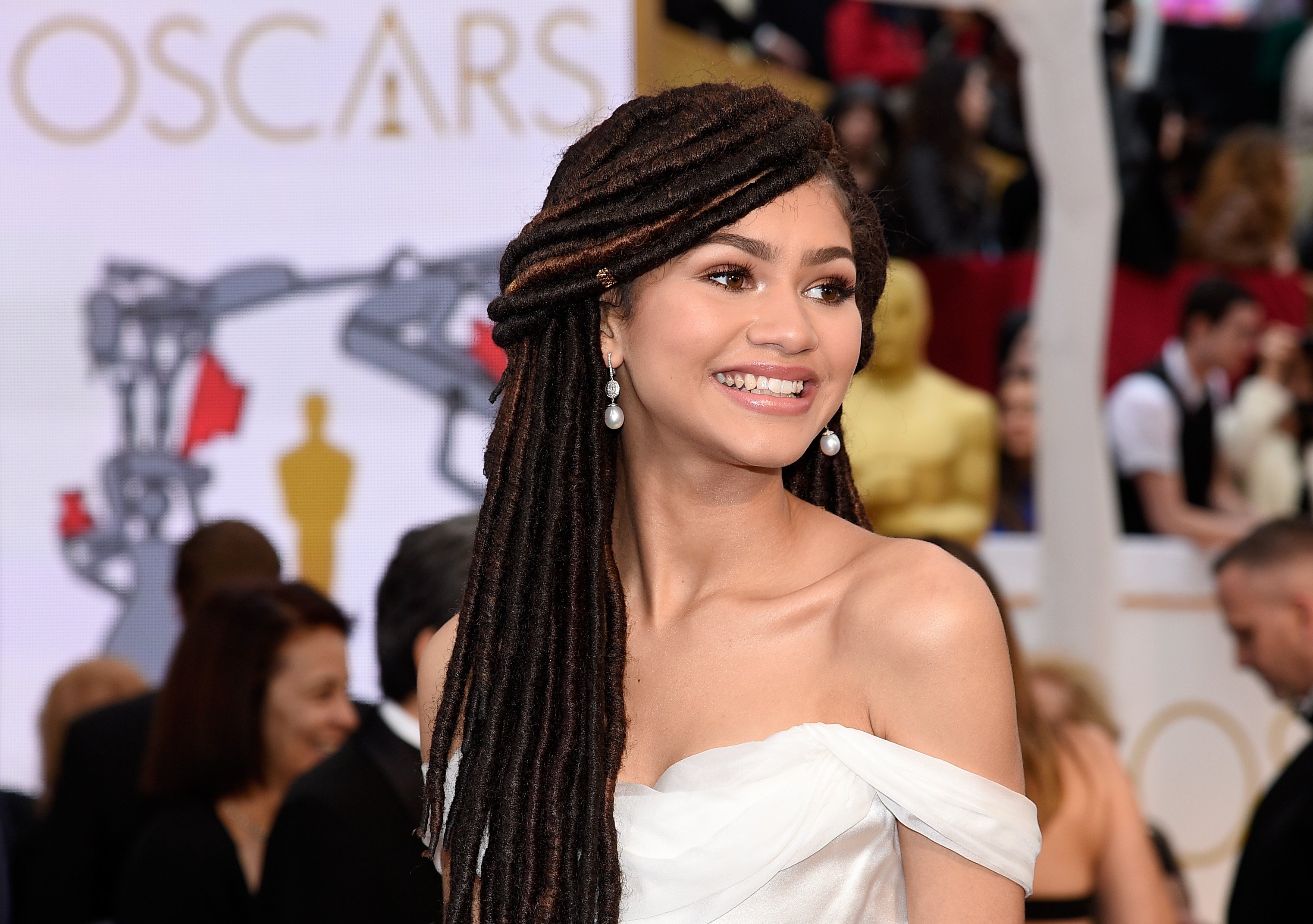 Zendaya's rise in Hollywood shows no signs of stopping as she now gears up for the release of another movie. The 24-year-old actress shared a teaser of her upcoming film, "Dune," on Instagram. An excited fan commented:
"I can't wait to see this. 🍿 👏🏽👏🏽"
The three-minute clip showed a bird's eye view of massive sand dunes. Zendaya's voice can be heard in the background, narrating about the place until she appears on camera.
The former Disney star smiles as air gently blows away her curly locks. Then her smile disappears, replaced by a grim expression like that of a fighter preparing for combat.
Zendaya's stance, incredible costume, and strong character in the clip delighted thousands of fans. One movie-goer said that she had nailed her character in the movie, judging by the trailer.
In the sci-fi-action trailer, Zendaya plays Chani, who lives on a fictional planet called Arrakis. The planet is a deserted place known for "Spice," a well-known natural resource.
Many followers applauded Zendaya for her acting, saying they could not wait to see what the latter served in the rest of her new film. The California-born actress noted the film would be out on October 22.
She previously made headlines when she was seen kissing Tom Holland inside a car, implying that they were dating.
The trailer Zendaya recently posted was the second for the film, as the first one was released in September 2020. The movie's release got delayed due to the global pandemic, which has widely affected the scheduling of movie releases.
Adapted from Frank Herbert's classic novel, "Dune" is part of a planned two-part series from Legendary Pictures and Warner Bros Company. "Star Wars" was one of the novel's inspirations.
Zendaya will star alongside Chalamet, an Academy-nominated actor who plays the role of Paul Atreides. Also appearing in the film are Jason Momoa and former pro-wrestler Dave Batista.
Before enjoying her massive success today, Zendaya started as a humble star in Hollywood. After her stint as a child model, she rose to prominence in 2010 in the Disney series "Shake It Up."
As Zendaya's career progressed, her fashion styles evolved as well. In the same way that her fashion looks have become popular social media topics, her love life is also much talked about.
She previously made headlines when she kissed Tom Holland inside a car, implying that they were dating. However, the duo, who first met in 2016, has yet to reveal the real score between them.