Restaurant Workers Surprise Blind Woman with a Sweet Birthday Message on Her Plate
When a blind woman celebrated her birthday in a restaurant, she didn't expect the staff to go the extra mile. But they crafted the perfect surprise for her, and the sweet gesture has warmed the hearts of many netizens. 
Natalie Te Paa, who goes by @natbysight on TikTok, shared a video that personified love and kindness this month. Restaurant staff made this a birthday she would never forget.
The clip begins with Te Paa informing viewers that she is "totally blind." Then the video pans to show a staff member as he placed a plate on her table. He could be heard saying: "We wanted to wish you a happy birthday."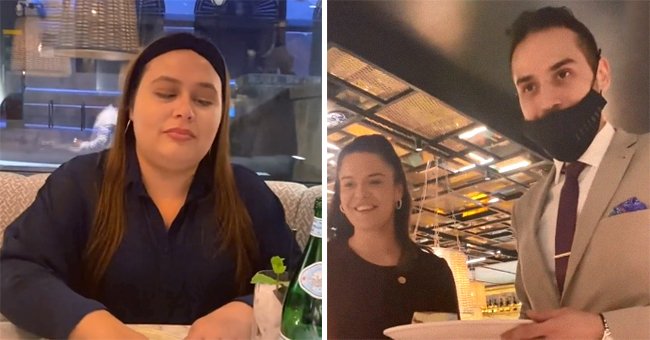 SPECIAL BIRTHDAY MESSAGE 
The person dining with Te Paa then reaches for her hand and places it on the plate. Staff members watch the encounter unfold as Te Paa realized what they had done for her.
Te Paa was absolutely stunned when she realized the staff had written a birthday message in braille using melted chocolate. The TikToker exclaimed: "No freaking way. They did not!" as she continued to move her fingers across the plate.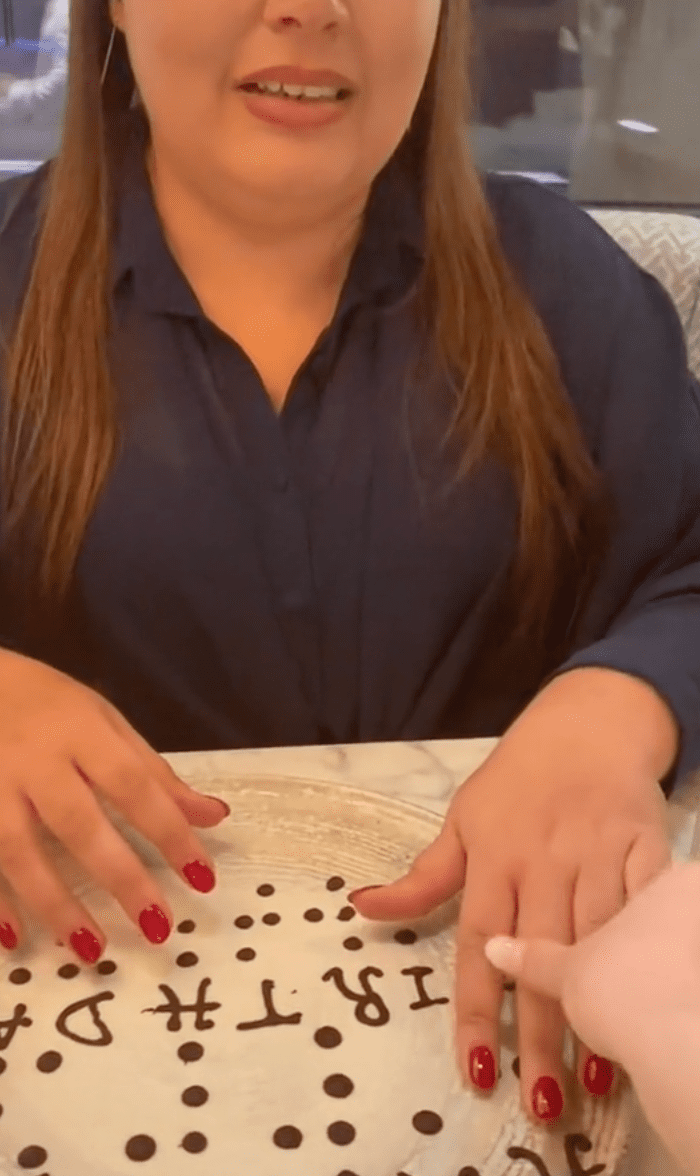 STAFF WAS AMAZING 
Two smiling staff members can be seen toward the end of the touching clip. The person dining with Te Paa offered them a compliment and said: "You guys are amazing!"
Natalie was visibly elated and expressed:
"Oh my gosh! Are you kidding me?! That is insane! Thank you so much!"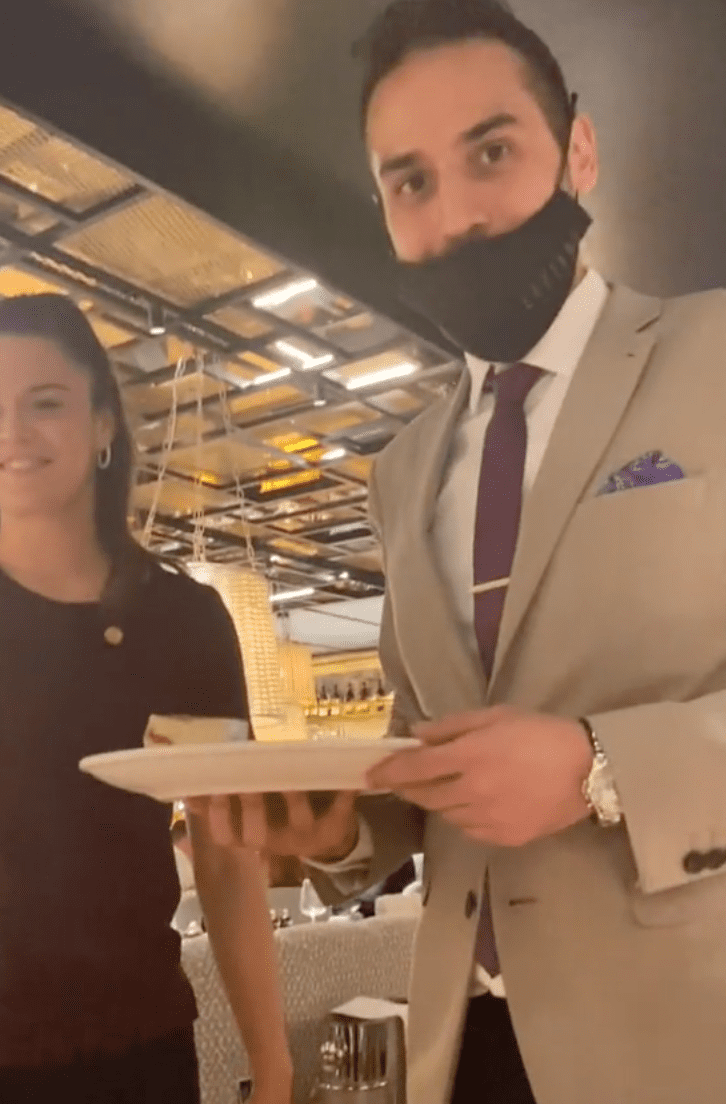 UNFORGETTABLE MOMENT 
The clip, which was captioned: "I'll never forget this moment," ended with an inspiring message from Te Paa. The text overlay stated: "So take heart, despite how broken the world is right now... true kindness still exists."
With millions of views, the video certainly struck a chord with many users. Te Paa also named the restaurant. It was Gino D'Acampo's Luciano's on The Strand in London. Netizens concluded that their staff deserved a raise for these actions! 
THE CLIP MADE MANY CRY
Someone said the clip made them cry, and they expressed: "I'm bawling my eyes out," while another echoed this sentiment and shared: "Crying my eyes out."
Te Paa also added her own comments under the clip. One of them stated that she was also in a flood of tears because of her extra special birthday. She added: "So blown away by this team!"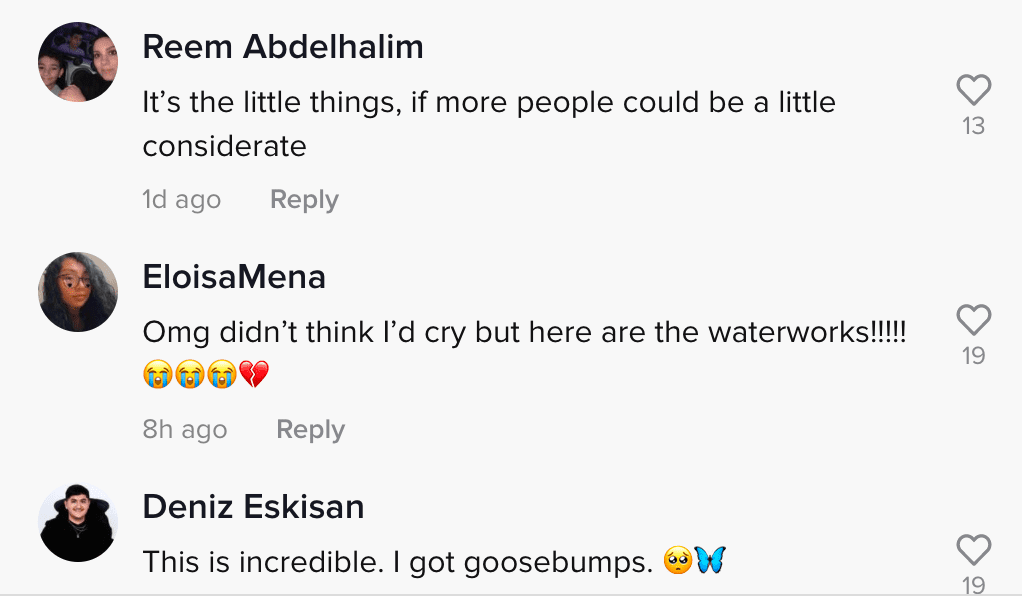 NEW OUTLOOK ON LIFE 
Users pointed out that the clip "restored their faith in humanity." One person said: "If only these kinds of things would happen more ... the world would be happier."
Others noted that the random act of kindness made them look at life differently and nudged them to become more appreciative. "Inclusivity!!! It goes a long way!!!" another netizen stated.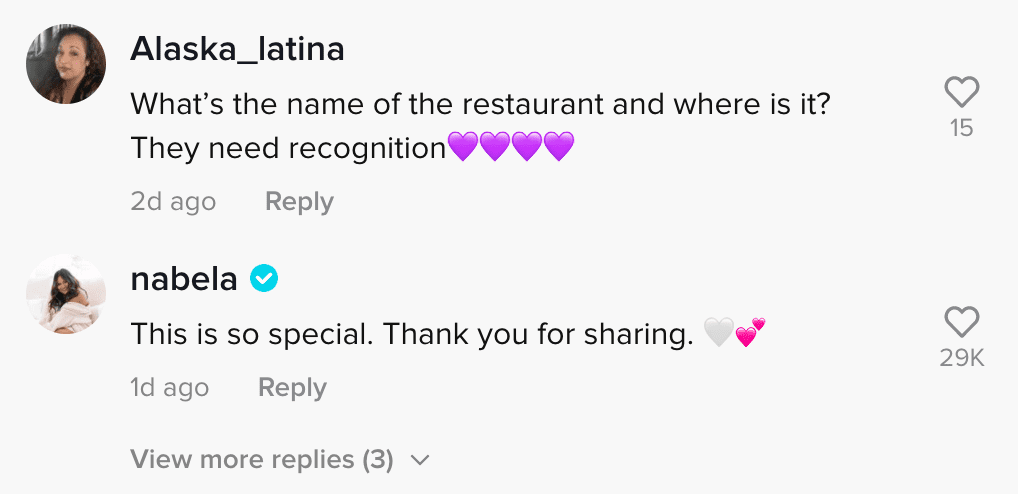 COURTESIES TO OFFER VISUALLY IMPAIRED PEOPLE 
There are a few simple ways to offer kind courtesy to visually impaired people who may come across your path. It is good to offer help if you see them struggling, but don't be pushy.
If they indicate that they are fine, kindly step away. If a guide dog assists them, don't pet it. Also, remember that emojis are not accessible to everyone, so avoid those when texting with blind people.