Ireland Baldwin Sets Record Straight about Her New Tattoo – Spoiler Alert: It's Not Kendall Jenner
Ireland Baldwin wants everyone to know that she did not get a large tattoo of Kendall Jenner on her body. Although the supermodel is a beauty herself, the real inspiration behind Baldwin's tattoo is much cooler. 
Like many young models who aren't afraid to express themselves, Ireland Baldwin has many tattoos. In fact, the 25-year-old has actually accumulated 24 tattoos with different styles and meanings in a couple of years. 
The model got her first ink below the nape of her neck when she was underaged; however, it was a small script that reads "truth." Since then, Ireland's tattoo collection has grown, bringing us to her latest colorful piece.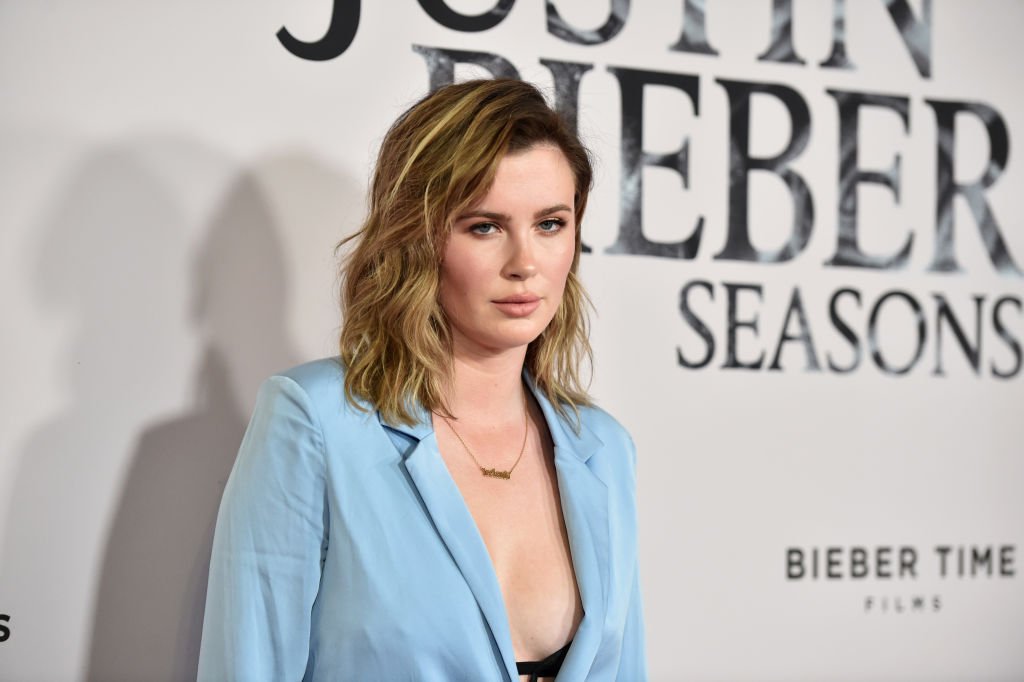 Baldwin shared an image of her freshly inked tattoo on Instagram and tagged her artist in the caption. The tattoo is a full-color portrait of a beautiful nude woman and sits perfectly on Baldwin's arm. 
Although the piece of art is gorgeous in its own right, something else drew Baldwin's follower's attention. Plenty of the commenters on her Instagram post pointed out that the new ink resembles Kendall Jenner. 
Baldwin then took to her Instagram story to explain her tattoo shortly after the commission around it took off. To the surprise of many, the model revealed that the woman on her arm was certainly not Kendall Jenner. 
Instead, Baldwin explained that an illustration from a vintage magazine inspired the tattoo. Her tattoo artist also shared a slideshow of the model's ink alongside the original illustration the tattoo was based on. 
In addition to the speculations about Jenner, Baldwin had to deal with negative comments towards her tattoos. The young star shared another Instagram story calling out those who slammed her for having too many pieces. 
It is possible that Baldwin was also referring to her famous dad in the post as he shared his opinion on the new ink. The 63-year-old "Beetlejuice" actor plainly expressed his disdain leaving a simple comment on her picture:
"No!" 
Although it is highly probable that Alec Baldwin was joking, many of his daughter's followers are apparently not. This is not the first time Baldwin has had to defend herself against hateful comments towards her ink. 
Last year, the model shared a picture that showed her with a fake heart tattoo near her right eye. Hours later, she had to clarify that the ink on her face was not real, despite it being a trend among young Hollywood right now. 

However, Baldwin has a bright side to focus on amid all the confusion that has transpired in the last few days. She has a gorgeous new tattoo and an equally breathtaking muse to consider for her next one now that it's out there.