Remy Ma's Daughter Reminisce Showers Dad Papoose with Hugs & Kisses in Sweet Video Shared by Mom
The sweet bond between father and daughter was all too sweet to behold in a new video Remy Ma shared showing her husband, Papoose, and their daughter Reminisce Mackenzie. 
"Love & Hip Hop: New York" star Remy Ma is known for her career as a rapper. She earned success being a member of rapper Fat Joe's Terror Squad and is a two-time winner of BET's Best Female Hip-Hop Artist. 
The three-time Grammy Awards nominee is a proud mother of two children, including a child from a previous relationship and a daughter, Reminisce Mackenzie, who she shares with her husband and rapper Papoose.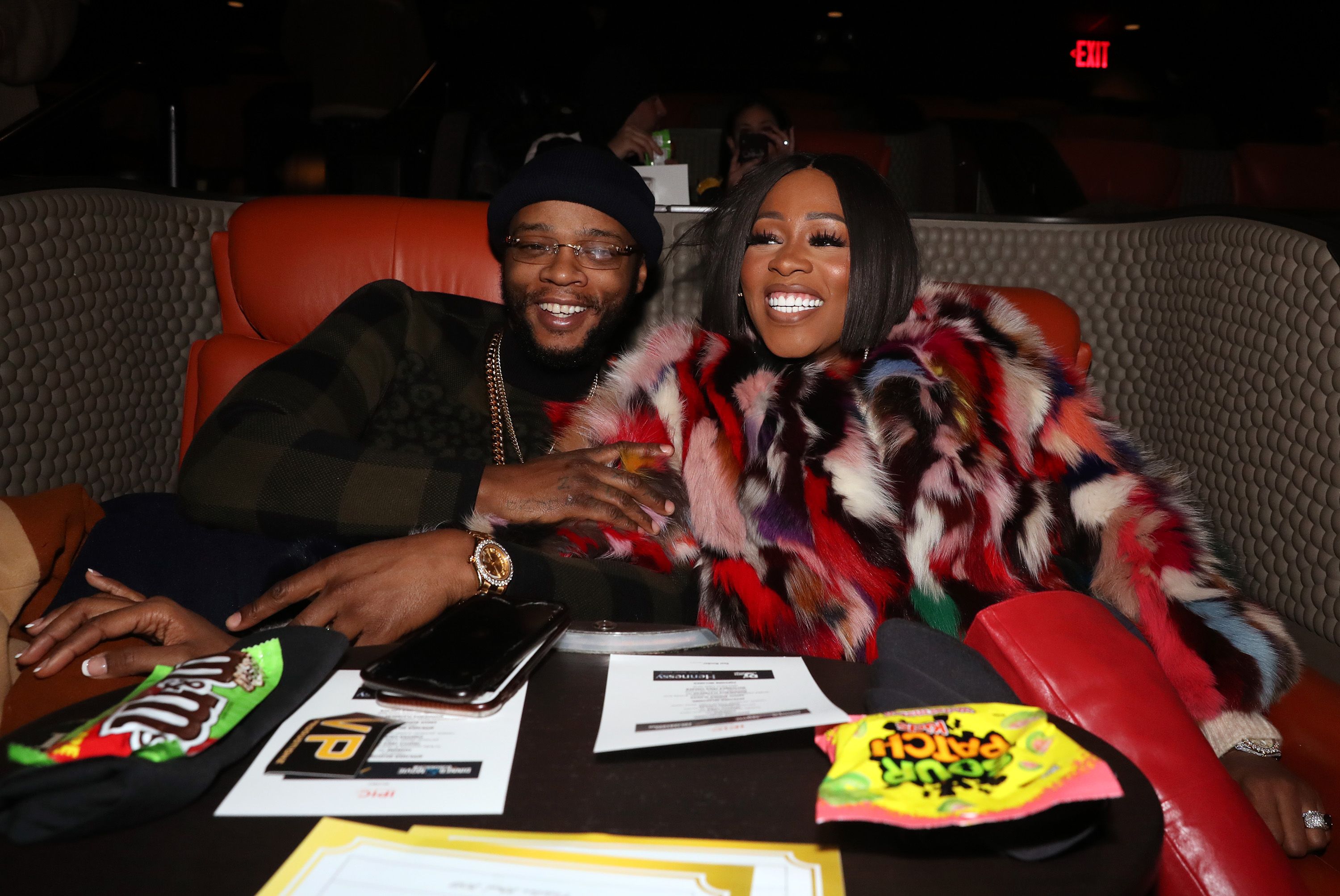 Papoose and Remy Ma are a happy couple and enjoy spending time with their daughter. On Monday, she shared an adorable video showing her husband and their daughter in a sweet display of affection. 
In the video, Papoose carried his daughter in his arms while holding the camera. He wore a green floral T-shirt and multiple-neck chains. He also wore a black NY face cap. 
Meanwhile, Reminisce wore a black sleeveless top and Burberry pants. She also wore several necklaces and sported lovely braids with decorative beads. 
The adorable two-year-old hugged and kissed her dad multiple times throughout the video's duration while he smiled and laughed happily. Some hit songs from the early 2000s also played in the background while the dad-daughter pair bonded. 
In the post's caption, Remy Ma could not resist poking fun at her husband. She wondered why Papoose was smiling the way he did before adding that he was doing so because Reminisce is really a mommy's girl but was only being a little extra on that day. 
Remy Ma and Papoose tied the knot over the phone in 2008 while she was incarcerated in New York State prison.
Besides the close bond between father and daughter, the video also showed how much Reminisce has grown. The little tot is developing quickly, much to her parent's pleasure. 
In January, Remy Ma shared a video via her daughter's Instagram page that showed the latter sitting on the floor with her dad, who prompted her to read words on a flashcard. 
Reminisce correctly identified words like "baby," and "clap," and seemed excited as she pronounced them, much to her parent's delight. 
Remy Ma and Papoose welcomed Reminisce via an IVF process in December 2018. Remy Ma endured infertility and miscarriage struggles before welcoming her daughter and opened up about them in an article on Oprah Daily. 
Although the couple has their hands full with Reminisce, they still have plans to expand their family further and give their daughter a sibling. 
During an appearance on the HollywoodLife Podcast, the couple revealed they are making plans to begin the IVF process with the hope of getting pregnant with their second child.
Remy Ma and Papoose tied the knot over the phone in 2008 while she was incarcerated in New York State prison. They had a proper wedding in 2016 after she was released from jail. 
In 2018, the couple renewed their wedding vows while celebrating ten years of marriage. They also paid loving tribute to each other on Instagram. Fans hope the love the couple shares will continue and that they will have more beautiful moments to share with their daughter.