LL Cool J's Wife of 26 Years Rocks Killer Legs in Mini Dress & Gold Knee-High Boots in Front of a Lavish Car
Simone Smith is not only a wife and mother; she is also a fashion enthusiast. The jewelry designer's stylish side was displayed in a new picture she shared on her Instagram page.
American rapper and actor LL Cool J and his beautiful wife, Simone Smith, prove that love does exist. With stories of their love, endless sacrifices, and unwavering support for one another, the pair continue to inspire many people.
The lovebirds often make headlines with their heartwarming social media posts, where they rain words of admiration on each other. Apart from romantic moments, the pair also give fans updates about other aspects of their lives, including fashion and individual achievements.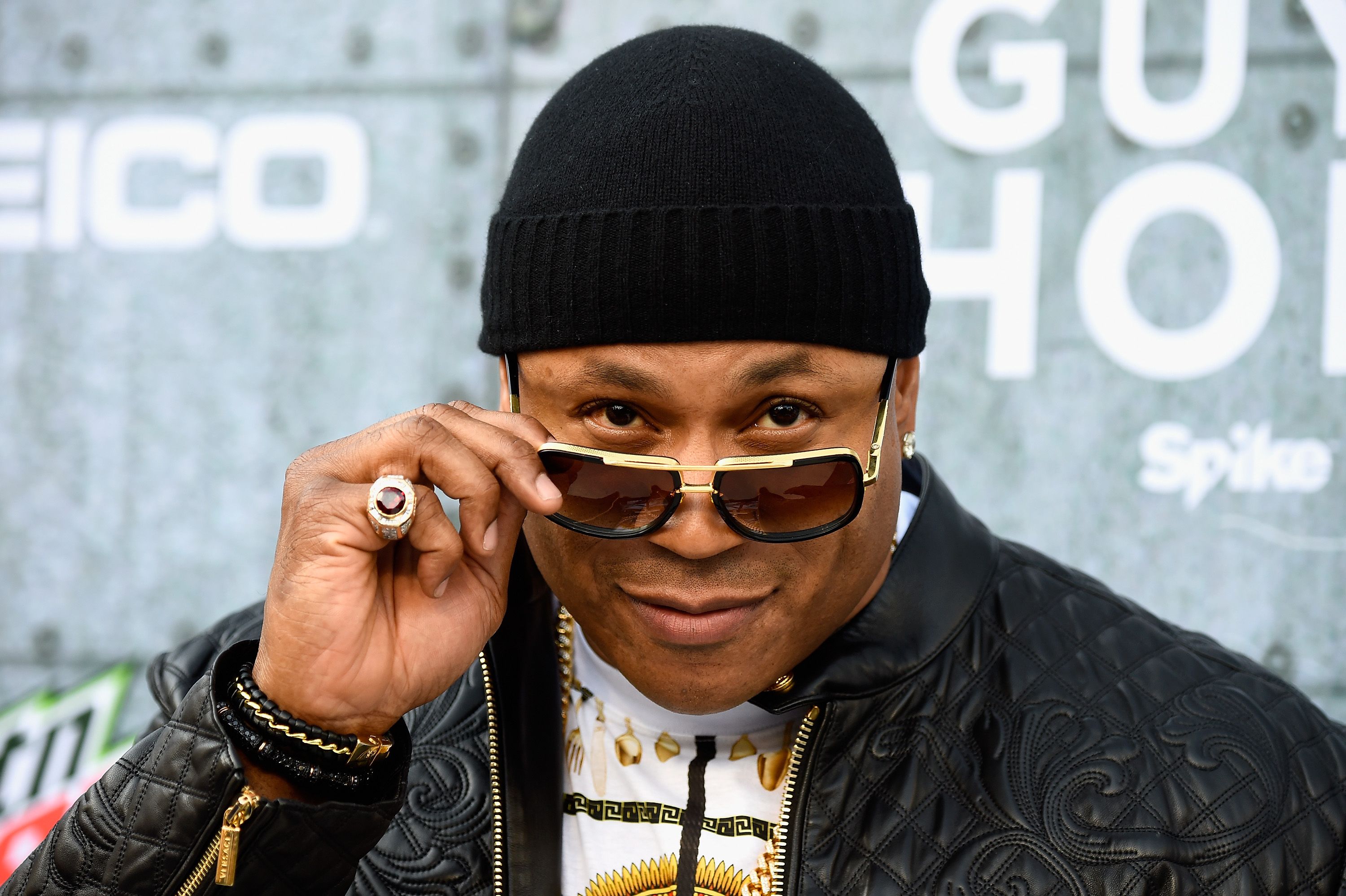 On Monday, Smith gave her fans a dose of elegance by sharing a snapshot that saw her dressed in a black mini dress, with her stunning legs tucked in a gorgeous pair of gold knee-high boots. The raving beauty topped off her look with lengthy gold braids and hung a purple bag.
Smith sported light makeup and added an array of accessories like gold hoop earrings, bracelets, a wristwatch, a necklace, and her beautiful wedding ring. Her skin was radiant as she soaked up the rays from the sun, posing in front of a black Range Rover.
Many fans and celebrities appreciated Smith's stunning appearance by clicking on the like button and rushing to the comments section to drop a few words of admiration.
Smith's love for looking chic and donning classy accessories is not a surprise as she is a jewelry designer. Over the years, she has amassed so much success in her business as a jewelry line owner.
The mother of four was diagnosed with rare bone cancer.
Although fans may see Smith as a glamorous woman, the rapper's wife has been through a lot in the past. In 2004, the mother of four was diagnosed with rare bone cancer.
She had to undergo a 15-hour surgery and was given two and half years to recover fully. In an interview, Smith explained that she had to learn to walk again, and it was not an easy process; however, with the support of her husband, she was able to pull through.
The jewelry designer and her man have been married for more than two decades and recently celebrated their 26th marriage Anniversary. Smith took to her Instagram page to commemorate the occasion with a picture of her and LL Cool J, posing together.
The sweet couple was celebrated by many friends, including Sugar Ray and his gorgeous wife, who treated the celebrants to dinner on their big day.
LL Cool J and Smith have four kids— Najee, Italia, Samaria, and Nina. The fantastic parents share a tight bond with their kids and have ensured to teach them important lessons.
According to one of the couple's daughters, LL Cool J pulls her aside every week and tells her she can do anything she puts her mind to. 
Many wonder the secret behind the lovebirds' unbreakable bond. LL Cool J has advised couples to maintain friendship and keep it simple. According to him, wisdom is in knowing what to overlook.