We Left Our Son with a Nanny, Then She Was Trapped - Daily Fail
My wife, Camilla, and I are a typical American family from Chicago. We live in the suburbs and both work at the headquarters of a large international company. We have a good little son, Jimmy.
My wife and I are classic white workers. She works as an accountant, while I am an expert in calculating financial risks. We used to leave our son with Camilla's mother, Mary.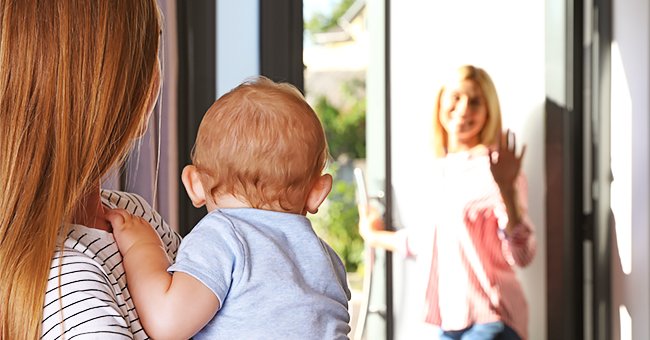 Unfortunately, Mary fell ill, and the doctor recommended she spend a few weeks in the hospital. This prompted our decision to start looking for a babysitter urgently. I was terrified because we have never left our Jimmy with strangers.
Camilla reassured me that everything would be fine, and I agreed. Jimmy was a very calm child; he loved to draw, play with toys, and walk around our yard. Jimmy also had a special passion for trees.
After we informed him that a nanny would come to take care of him, Jimmy fussed. We told him mommy would make sure to be home on time and not work overtime. When Jimmy asked what overtime was, Camilla explained:
"This means that at exactly 6 pm, I will stop working because the office is closed and I am not allowed to work over that time."
The next day was Monday and we had hired the sitter, Nancy. She was a student who wanted to earn extra during the summer holidays. She assured us that everything would be fine with our son.
On one of the busy days of work, Camilla and I decided to go to our favorite restaurant after work for take-out before heading home. However, we thought we should call Nancy to let her know we would be a bit late.
My wife made the call, and when Nancy picked up, she said, "Nancy, how are you? This is Camilla. We'll be a little late. We'll probably be there in an hour. How is our son?"
Nancy replied, "Eeeee…. Excuse me, Mrs. Stones! It's my fault!" and she began to cry.
She sounded like she was in distress, as she told Camilla what happened. It became clear that Jimmy had gone to the bathroom and did not return so Nancy decided to get him, but discovered that Jimmy locked her in the room. 
We were petrified, so we hurried, and in 20 minutes, we were home. Camilla ran to the house to open room for Nancy, and I started looking around for Jimmy.
The three of us combed the entire house to find our son. The adrenaline was running high, we called out to him, looked in the closets, but he was nowhere to be found.
Finally, a voice came from the backyard, so we ran there and saw our son hugging a tree. We were immediately glad that Jimmy was all right. But we still could not understand what had happened. When we asked him what happed, Jimmy said:
"Mom, you told me that overtime is wrong. And that at 6 pm the office closes. So I locked up Nancy, so she wouldn't do overtime."
If you enjoyed this joke, you might find this one even more hilarious. It's about a young couple who tried hard to have a baby but nothing worked so they decided to see a doctor. What the doctor concluded will crack you up!