Daily Joke: Host Is Anxious about the Lack of Guests in His Party
A host was very anxious because about 50% of the invited guests to his party had not shown up three hours after the scheduled time.
Due to his anxiety, he began pacing, then stood at a spot, and screamed, "why aren't those who are supposed to be here, here?"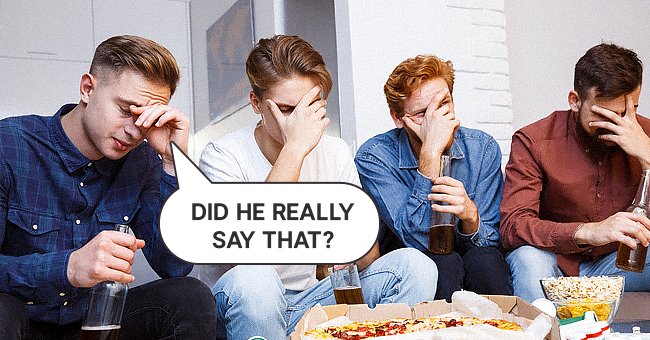 Some guests who were at the party did not think it was a nice thing to say so they gave it some thought and concluded that he did not want them there. They quietly walked out, and this made the host perplexed. He looked around and said:
"Why are the guests who aren't supposed to be leaving, leaving?"
The rest of the visitors who heard this felt it was rather insensitive and felt that he meant they were the ones who were supposed to have left. So they left.
Finally, the host was left in the company of only his close friends, and one of his buddies approached him and advised that he should be careful with his words because once spoken, they can not be retrieved.
This did not stop the host from talking. Instead, the man looked around feeling angry and yelled, "I didn't ask them to leave!" His friends heard this, felt hurt, and replied:
"So you're asking us to leave then!"
ANOTHER PARTY JOKE
The lady had a reunion to attend, and it was crucial for her to look classy, trimmed, and chic, like her days as the prom queen.
So she invested in a corset, explained things to her boyfriend, and he decided to help her lace it up. On the D-Day, the boyfriend helped her with it, and could not believe his eyes. He looked at his lady and said:
"I can't believe how much you must be suffering, considering how much is going on for you. It's amazing how well you're holding it together."
Upon hearing this, the woman broke down in tears, thanked him, and confessed her love for the man. But the boyfriend felt terrible because he was actually talking to the corset.
If you found this joke funny, read this one about three well-dressed gentlemen who came to book a room in a hotel for a night.