Marvel's 'What If…?' Paid Touching Tribute to Chadwick Boseman's Final Performance as T'Challa
Marvel's "What If…?" paid a heartbreaking tribute to Chadwick Boseman ten days shy of the first anniversary of his death. His wife recently issued a plea while accepting an award on his behalf.
The second episode of "What If…?" – the animated TV series that explores alternate timelines of the Marvel Cinematic Universe (MCU)'s multiverse – premiered on Disney+ on August 18. 
Chadwick Boseman's fans were eagerly waiting for the episode as it chronicled what would have happened if T'Challa, Boseman's character in "Black Panther," became Star-Lord instead of Black Panther. Warning: Spoilers ahead.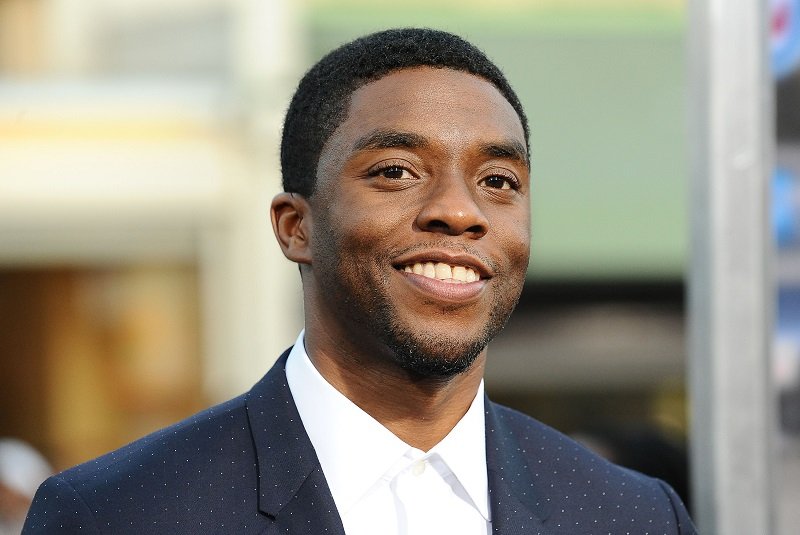 One of the most emotional moments of the episode came in the first few minutes when fans heard Boseman's voice coming out of T'Challa's mouth. Fortunately, Boseman recorded his voice for the series before his untimely passing.
It is important to point out that T'Challa is expected to appear in three more episodes. Still, Marvel dedicated the episode to Chadwick and described him as their "friend," "inspiration," and "hero."
According to director Bryan Andrews, Boseman agreed to the voice-acting role early on and was very excited about portraying a different version of the character he immortalized. Head writer A.C. Bradley added:
"[Boseman] made sure that this was going to be the episode that shined, but we did not realize why. And the world is a little sadder for it."
"There is one name you may know me by" ✨ T'Challa Star-Lord arrives in the second episode of Marvel Studios' #WhatIf...?, now streaming on @DisneyPlus. See more images here: https://t.co/sCInCyiNiN pic.twitter.com/hrPwTqz2b6

— Guardians of the Galaxy (@Guardians) August 20, 2021
Unfortunately, Boseman died of cancer on August 28, 2020, aged 43. He was surrounded by his wife and family at his home in Los Angeles when he passed away.
"Don't put it off any longer. Please get screened."
The late actor was diagnosed with stage III colon cancer four years before his passing and tried to get better even though he never made the information public.
August 29, 2020
Celebrities and important personalities like Mark Ruffalo, Barack Obama, and Kamala Harris mourned his death on social media. Luckily, his legacy still lives on.
In March 2021, Boseman was honored with the NAACP Image Award for Outstanding Actor for his performance in "Ma Rainey's Black Bottom." His wife, Simone, accepted the award on his behalf.
Simone pointed out that although her late husband was an "uncommon" artist and person, what killed him was not uncommon at all, especially in the Black community.
She then urged people to take charge of their health by getting screened and learning the warning signs. "Don't put it off any longer. Please get screened," Simone concluded. Rest in peace, King.